Acer at its IFA event on Wednesday unveiled four new Windows 8.1 convertibles devices in its Aspire R and Aspire Switch series - Acer Aspire R13, Aspire R14, Aspire Switch 10, and Aspire Switch 11.
Acer has said that Aspire R13 and Aspire R14 will be available from October starting $899 (approximately Rs. 54,300) and $599 (approximately Rs. 36,200) respectively.
The Aspire R13 features a 13.3-inch IPS touch display that comes in two different screen types - Quad-HD 2560x1440 pixels or 1920x1080 pixels - with Zero Air Gap Technology. The company has also included Acer Active Pen just like the Microsoft Surface.
The processors can be selected from a range of Intel Core i5 and Core i7 chipsets. Acer is offering up to 8GB of RAM options and up to 1TB SSD drives. The convertible Aspire R13 laptop comes with company's Ezel Aero hinge, which enables it to be used in six different modes, including 'tent-mode' and 'pad mode'.

The other device introduced in the Aspire R series is the R14 that features a 14-inch 1366x768 pixels display. Acer is offering the standard range of Intel Core chips (Core i3, i5 or i7) as well as Nvidia 820M graphics options. The storage options can be selected from a 500GB or 1TB hard drives.
The Acer Aspire Switch 10 (SW5-012) features a 10.1-inch display which will be offered in two resolutions - 1280x800 pixels or 1920x1200 pixels. The device is powered by Intel Bay Trail quad-core processors, and features 2GB of RAM. The convertible device comes with 32 GB of built-in storage and all variants of the Aspire Switch 10 will come with free one-year subscription of Microsoft Office 365 Personal.
Acer's Aspire Switch 10 series will be available from September in Pan America starting at $329.99 (approximately Rs.19,900) and will follow the EMEA countries starting at EUR 329 (approximately Rs. 26,100).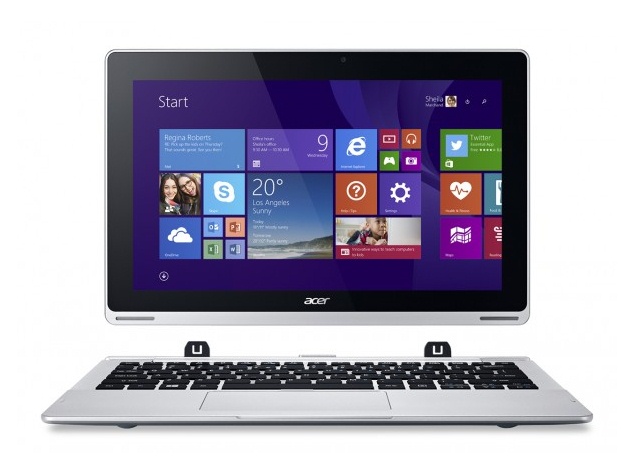 The Aspire Switch 11 (SW5-171) features an 11.6-inch full-HD display, whereas the Aspire Switch 11 (SW5-111) features an 11.6-inch 1366x768 pixels display instead. The Aspire Switch 11 (SW5-171) packs Intel's Core i5 processor coupled with 4GB of RAM and 128GB SATA hard drive. The Aspire Switch 11 (SW5-111) features an Intel Atom Z3745 quad-core processor coupled with 2GB RAM and a 64GB eMMC bit of storage.
Acer's Aspire Switch 11 series will be available starting $399 (approximately Rs. 24,100) in October in Pan America and in the EMEA countries to follow starting EUR 399 (approximately Rs.31,600).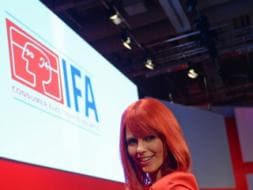 IFA 2014 in Pictures