Google has announced that two of its Chromebook laptops will make their India debut later this month, marking the first time that the Chrome OS-running notebooks will be available for purchase in India.
Chromebooks run Google's Chrome OS, rather Windows or Linux, and represent a shift in how computers are used, in that almost all applications and user data are stored on the cloud, instead of local storage (like hard disk or SSD drive) as in traditional operating systems. As you would expect, Chrome OS is tightly integrated with Google's own services, and uses Google Drive for cloud storage.
The two machines that will be available in India are the 11.6-inch Acer C720 Chromebook and the 14-inch HP Chromebook 14. Both machines are powered by Intel Celeron processors, come with 16GB local storage, and 100GB Google Drive storage, free for two years from the date of activation.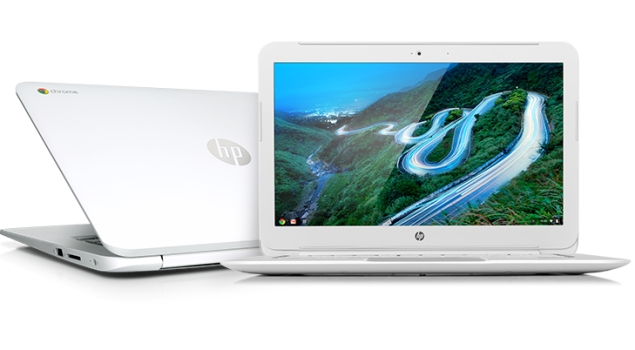 The Acer C720 Chromebook has been priced at Rs. 22,999 and the HP Chromebook 14 at Rs. 26,990. The Chromebooks will be available from select Reliance Digital and Croma stores in Delhi and Mumbai from October 17. The machines are also available for pre-order from online retailer Flipkart as of Thursday.
Acer C720 Chromebook key specifications
11.6-inch (1366x768) display
16:9 aspect ratioIntel Celeron Processor
2GB RAM100 GB Google Drive Cloud Storage (for 2 years) with 16GB Solid State Drive
Built-in dual band Wi-Fi 802.11 a/b/g/n, 3G modem (optional)
VGA Camera
1x USB 3.0, 1x USB 2.0
Full size HDMI PortBluetooth 4.0 Compatible
1.25 kg, 19 mm thin
Up to 8.5 hours of active use
HP Chromebook 14 key specifications
14-inch 200 nit display with 16:9 aspect ratio
Intel Celeron Processor, 4GB RAM
100 GB Google Drive Cloud Storage (for 2 years) with 16GB Solid
Built-in dual band Wi-Fi 802.11 a/b/g/n, 3G modem (optional)
HP TrueVision HD Webcam
2x USB3.0, 1x USB2.0
Full size HDMI Port
Bluetooth 4.0 Compatible
1.85 kg, 21 mm thin
Up to 9.5 hours of active use