At its annual developers conference WWDC, Apple announced a new version of OS X called El Capitan. While there are no visual tweaks to the new version of OS X, which bumps the version up to 10.11, the Cupertino tech giant has added a host of other tweaks - from subtle performance enhancements to completely new features like Split View - to refine the user experience.
During the keynote address on Monday Craig Federighi, Apple's SVP for Software Engineering, revealed that the name El Capitan had been chosen due to version essentially being a refinement of last year's OS X (10.10) Yosemite release, with improvements to window management, built-in apps, and Spotlight Search, apart from tweaks for speed and responsiveness. Federighi also revealed that currently 55 percent of Mac users run the latest version of OS X, its fastest adoption rate ever for PCs.
OS X El Capitan is available in a developer beta from Monday, while the public beta will be released in July - interested Mac users can sign up for the public beta here. Before the general release of OS X El Capitan hits Macs this fall, let's take a look at all its new features.
Performance tweaks
To address the performance bottlenecks in the feature-rich OS X Yosemite, Apple has introduced a set of improvements in OS X El Capitan to make general tasks more fluid across the board. Apple claims that apps now switch twice as fast compared to Yosemite and apps launch about 1.4 times quicker in general. Interestingly, Apple has also changed the system level font - OS X El Capitan now uses the San Francisco font first introduced in the Apple Watch. This font is touted to make reading easier on the eyes.

(Also see: WWDC 2015: Apple Unveils iOS 9, Apple Music, Native Watch Apps, OS X El Capitan)

Additionally, Apple also introduced Metal - a new graphics core technology available exclusively for iOS earlier - for Mac. It is being stated that Metal can process system-level graphics 50 percent faster than Yosemite, and it is 40 percent more efficient at the same time. Draw call performance is also 10 times faster thanks to Metal. To demo this at WWDC last night, Apple had called on stage representatives from Epic Games to demo a new game called Fortnite.
Split View, Mission Control, and Spotlight
Taking a leaf out of Microsoft's Windows handbook, Apple introduced one of the most useful features to OS X El Capitan - Split View. This new feature allows users to fills the screen with two apps of their choice. Another very minor yet important update is that OS X El Capitan now allows users to shake their finger back and forth on the trackpad or give the mouse a shake to make the cursor bigger thus making it easier to spot it when it gets lost - which we have to say happens more often than we'd like to admit.
Mission Control which can be accessed on any Mac using a four-finger upward swipe on the trackpad is an intuitive feature to access all the open apps at once. Now, Mission Control places all the open windows in the same relative location, so that one can remember the last position of a particular app.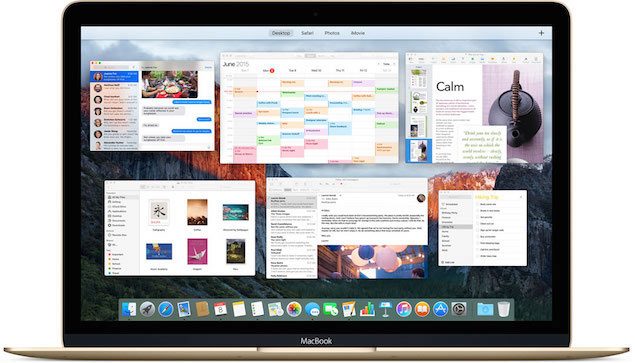 Spotlight is now more context sensitive with searches and now it can deliver results for weather, sports, stocks, web video, and transit information. Moreover, it can understand natural language commands like Siri. One can also resize its window to see more results and move it anywhere on the desktop.
Apps (Mail, Notes, Photos, Safari, Maps)
Apple also introduced a plethora of new features to its built-in apps. Mail now allows users to manage the calendar and contacts, right from your inbox. It has new swipe gestures -swiping right marks the messages as read, and swiping left deletes it.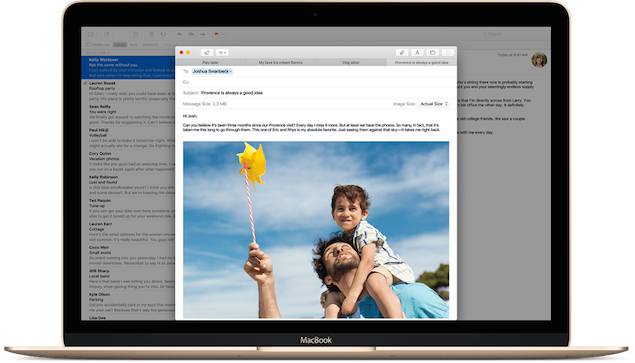 Playing catch up to feature-rich third-party apps like Evernote, Apple's default Notes app has been enhanced with newer functionalities. Using Notes, you can now create checklists. You can also save content from other websites and when you copy a link in notes it creates a small thumbnail as well. A new attachments browser allows you to sort through photos, videos, map locations, and Web links in one convenient location.

(Also see: App Store Passes 100 Billion App Downloads, $30 Billion Paid to Developers: Apple)

The Photos app which was completely overhauled in Yosemite also sees some improvements in the form of new editing extensions. Users can purchase third-party extensions from the App Store. Photo management has also been fine-tuned slightly. For example, one can now add a location to a single image or to an entire Moment and one can also sort the albums albums by date, title, and more.
The coolest tweaks, however, are in Safari. You can now pin a website to the tab bar and a small icon is placed on the left corner. These pinned websites remain active in the background. You can now play videos directly from Web-pages that support this feature, using AirPlay to your Apple TV. Another new and very useful feature is muting tabs that autoplay music/video by default.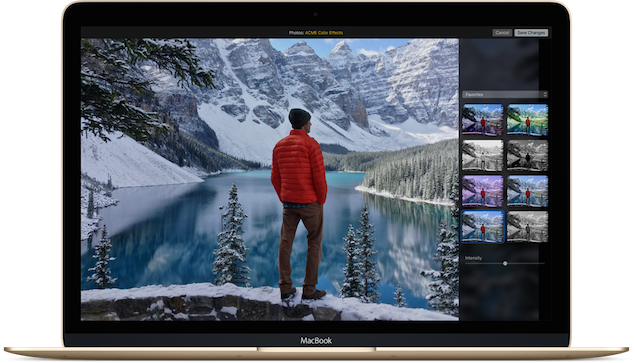 Apple has also beefed up the default Maps app. The latest iteration has a new Transit view that displays transit routes and offers you the best routes, with detailed walking, subway, train, bus, and ferry directions. You can also port the directions generated on a Mac over to the iPhone.

(Also see: iOS 9 Will Bring True Multitasking to iPad, Improved Siri and Search, a Lot More)

Swift 2
In a major shocker, Apple announced that its coding language Swift will go 'open source' in its latest iteration - Swift 2 - later this year, with ports for iOS, OS X, and Linux. It is touted to help developers write better code - including advanced error handling, availability checking, and lots of enhancements to syntax.