Nearly every part of your PC, right from its motherboard to its cabinet, is most likely made in Taiwan or at least made by a Taiwanese company. With the industry shifting away from desktop PCs to laptops, all-in-ones, tablets and smartphone, it's only to be expected that many Taiwan's famous component manufacturers have taken to innovating within their categories and branching out into others.
Still,
Computex
is the world's largest
PC
and technology exhibition, and PCs are very much at the heart of it. We've already seen the
best portable products and accessories
that were on display at this year's show, but here are the best components for PC enthusiasts, gamers, overclockers, assemblers, hobbyists, and anyone who just prefers a good old-fashioned desktop machine.
4K Monitors
It won't be long before
4K
goes mainstream. Every major brand had 4K monitors to show off, in sizes ranging from 23 to 32 inches.
Acer
(pictured below) and
Asus
had multiple models, and
Intel
revealed details of a partnership with
Samsung
to ensure that 4K monitors will be available for $399 (and 4K all-in-one desktops for $999) by the end of this year.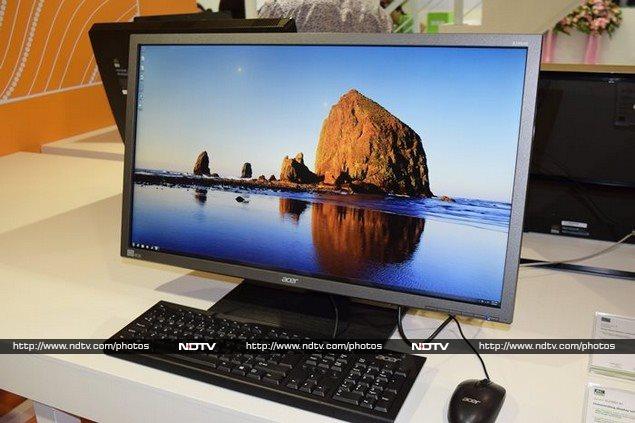 DIY all-in-ones
If you're into gaming and need high-performance components but still like the idea of a space-saving all-in-one, you'll love these enclosures from Shenzhen ViewPaker. The little-known manufacturer, tucked away in a little corner of the show floor, promised that its products were more than up to the task of housing powerful PC components, including standard ATX power supplies and motherboards. We can only hope they find a distributor in India soon.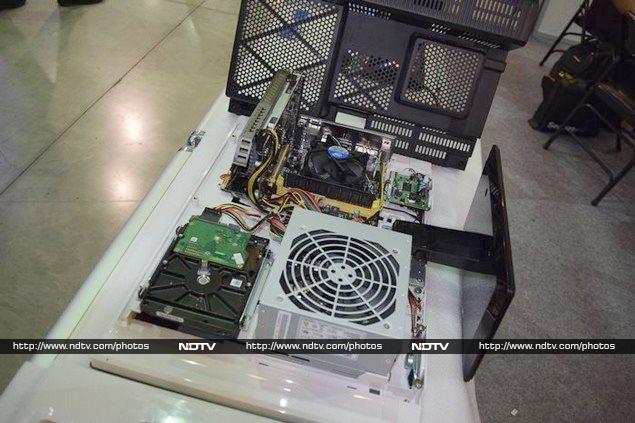 USB 3.1
The latest standard to roll out will double the already impressive speed of USB connections to 10Gbps. Ports, cables and devices won't look any different from their existing USB 3.0 equivalents, and thankfully the standard is completely backwards compatible. You can expect to see USB 3.1 ports on higher-end motherboards such as this Asus demonstration model in the second half of this year.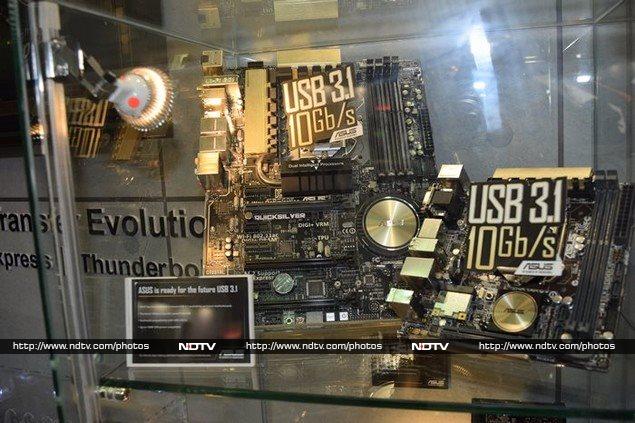 DDR4 RAM
DDR3 won't be going anywhere for a while as far as mainstream PCs are concerned, but at least high-end users now have the option of going with much faster memory for their next servers and workstations. Intel's X99 platform for Haswell-E processors, which should be launched later this year, will support DDR4, which promises much greater bandwidth and lower power consumption than current-day DDR3.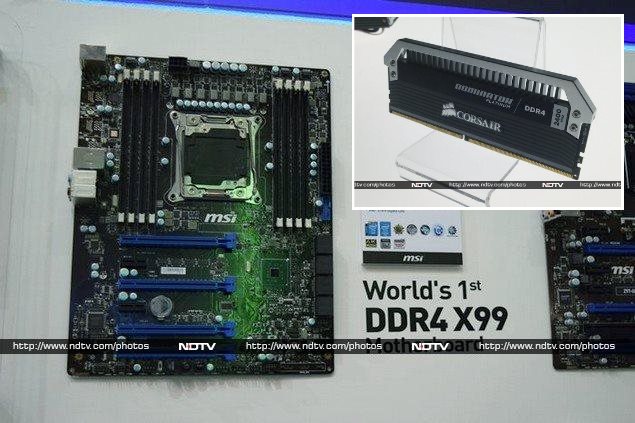 ECS Liva
There are tiny PCs and then there's the ECS Liva. This miniscule device, about the size of two cigarette boxes, features an Intel Atom processor (Bay Trail M) and requires only passive cooling. The entire thing is powered via a Micro-USB port, which means it can even run while plugged into a portable power bank! There's 32GB of embedded storage and 2GB of DDR3 RAM plus an M.2 slot for a Wi-Fi and/or Bluetooth card. The Liva has a proper Ethernet jack as well as VGA and HDMI video outputs, plus an audio jack, USB 2.0 and USB 3.0.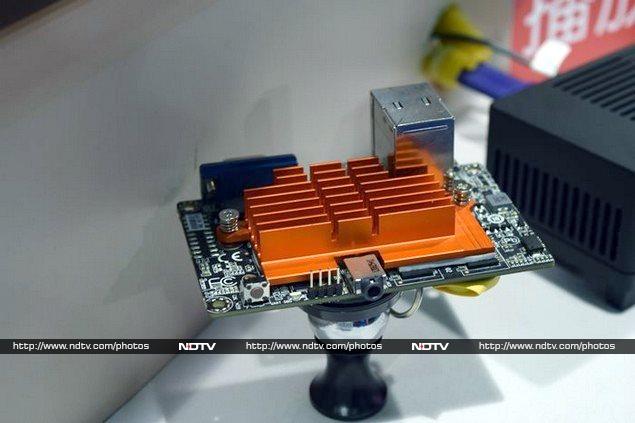 External PCIe
BPlus Technology proved to be another unknown gem with a wild array of adapters on display. This external PCIe sled really caught our attention. It uses an ExpressCard interface to reroute PCIe signals, which means you could, in theory, use a high-end graphics card externally with any compatible PC or laptop. Other versions of the adapter use mini-PCIe, which is more common nowadays.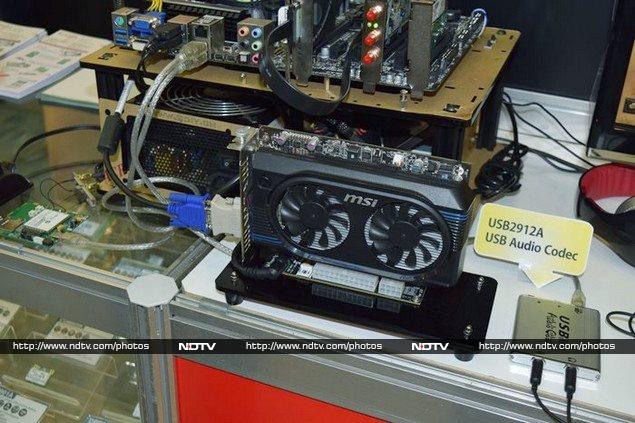 M.2 and SATA Express
M.2, previously known as NGFF (Next Generation Form Factor) has been used in custom designs for a little while, but it's only hitting the mainstream now thanks to native support in Intel's new 9-series chipsets. This standard will allow small, fast SSDs to snap right onto motherboards, opening up new possibilities for compact systems. The 9-series also introduces SATA Express, which allows regular-sized SSDs to be connected to a motherboard via the much faster PCIe bus. Most high-end motherboards, such as this Gigabyte model, will support both standards (but only one at a time).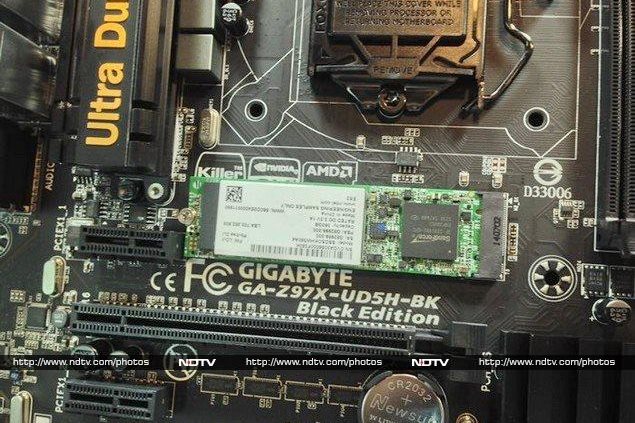 In-Win S-Frame
In-Win isn't a big name in India, but it's well known for its highly imaginative case designs. This year's S-Frame was classy and understated, but still managed to draw loads of attention from everyone who happened to pass by. There's a single sheet of aluminium bent in an undulating pattern to hold everything together, with simple transparent glass plates bolted to each side. The strong lines and angles would make any enthusiast happy, but only 500 S-Frames will be produced, and each one will cost $799.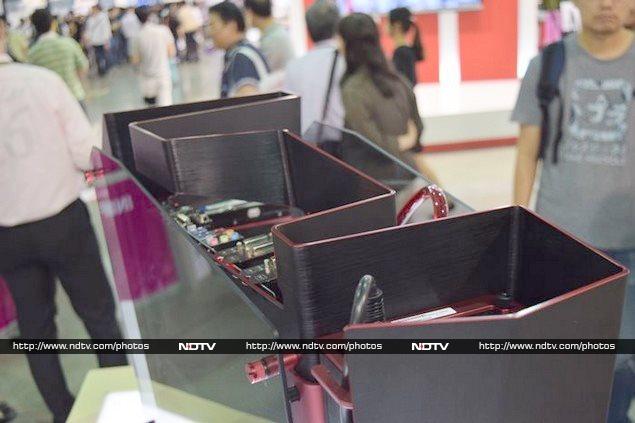 Lian-Li DK Series
We've seen some huge computer cases before, but none as outrageous as this. It's the ultimate show-off piece; built for two top-end rigs with all the bells, whistles and accent lighting you can handle. The desk surface is made of darkened glass and the legs are made of iron. The entire front pulls out and can stay supported like a giant drawer, so you can get to your components whenever you like. A dual-monitor arm and pegs for headsets on either side complete the package.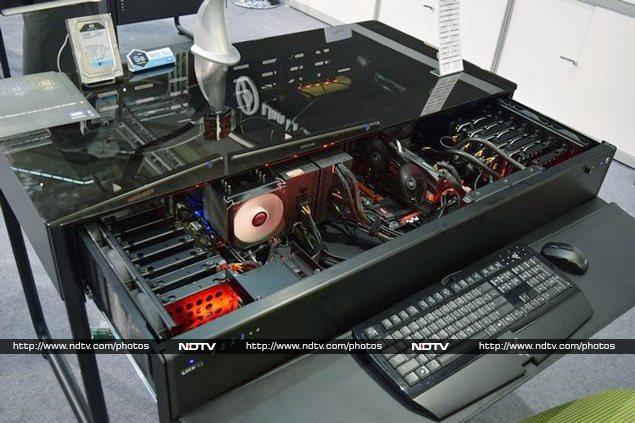 Eco-friendly motherboard
MSI proved that it isn't always about the highest speeds and scores with a series of purportedly eco-friendly motherboards whose focus is solely on power conservation. Not only are the boards built with specially tested components, but they also come with a software tool that lets you turn entire systems off independently of each other in order to really cut down on passive wastage. You can even kill the CPU fan entirely, though there's a safety mechanism to make it spin up again when temperatures rise.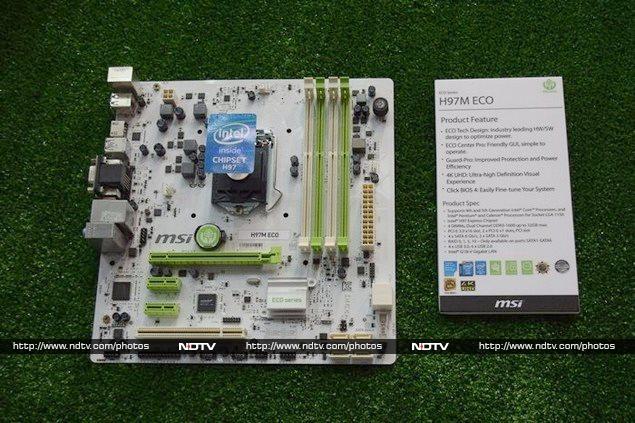 Noise-cancelling CPU cooler
Cooling experts Noctua were showing off their progress on a long-running project to develop a noise-cancelling CPU fan. CEO Roland Mossig himself showed off a 3D-printed prototype with magnets in the fan blades which react to changes in the charge of a ring around the frame. The eventual goal is to make the fan blades vibrate such that they themselves cancel out the noise they generate.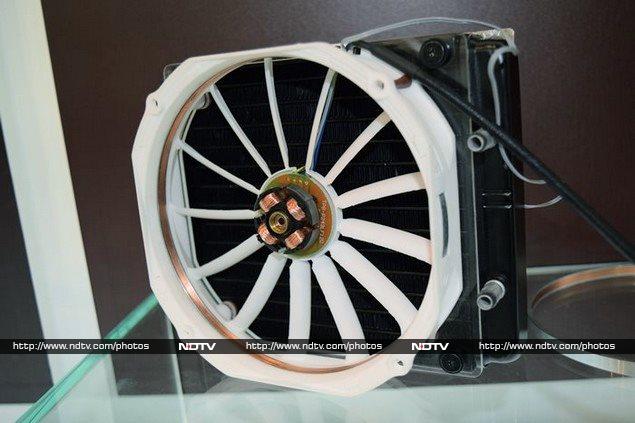 Intel Devil's Canyon and Pentium Anniversary Edition
Announced earlier this year
, Intel's attempt to reach out to enthusiasts involves two distinct products. Devil's Canyon will receive much more attention thanks to its massive overclocking potential - 5.5GHz was achieved during the show itself - but we shouldn't neglect the lower-end and far more affordable Pentium. While an OC-friendly low-end CPU might not seem to make sense, it was developed to allow even those on a tight budget get acquainted with the world of overclocking. Intel mentions that its Celeron and Pentium lines sell far better than its Core lines in many emerging markets, and so the Pentium Anniversary Edition is significant for that reason as well.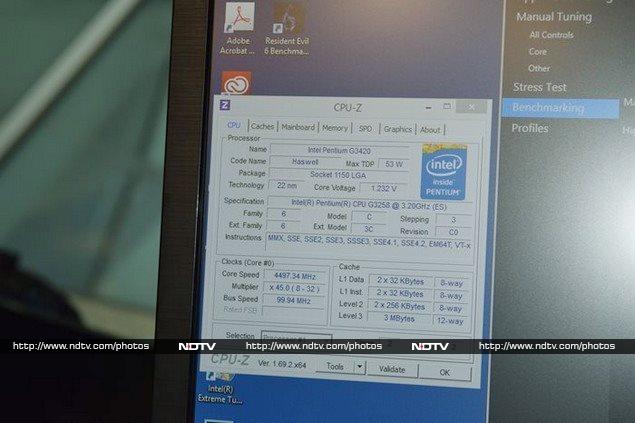 Silverstone pumpless liquid cooler
Liquid coolers nearly always require a pump on the CPU contact plate, but Silverstone's experimental product relies on a newly developed liquid coolant that works purely by convection. Company reps demonstrated it working with a passive radiator, which means users could cut down on fans and noise significantly. Apparently the liquid is far too expensive right now and the solution is only suitable up to unspecified mid-range TDP levels, which is why Silverstone doesn't see any point in bringing this product to the market yet.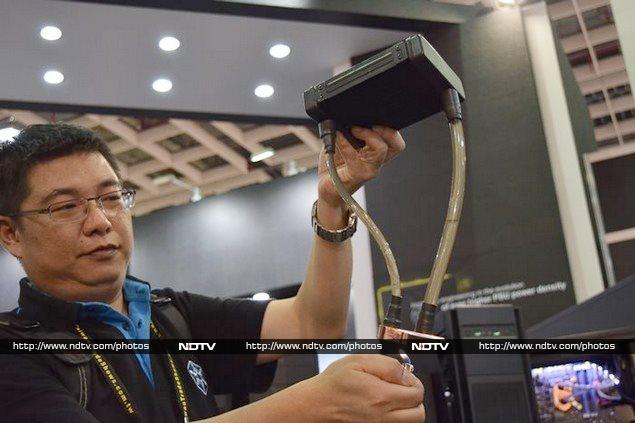 Disclosure: Multiple companies made their respective announcements at Computex in Taipei. Intel sponsored the correspondent's flights and hotel.