It hasn't been easy to pick just a few favourites from amongst the thousands of new products we saw at Computex this year, but we've done just that. Most of these gadgets, accessories, demos and concepts should make it to the market this year, but we still wish we could have bought all of them there and then. Some, like the 3D printers, point to an exciting new future while others, such as tablets and smartphones, aren't completely new but are definitely improved.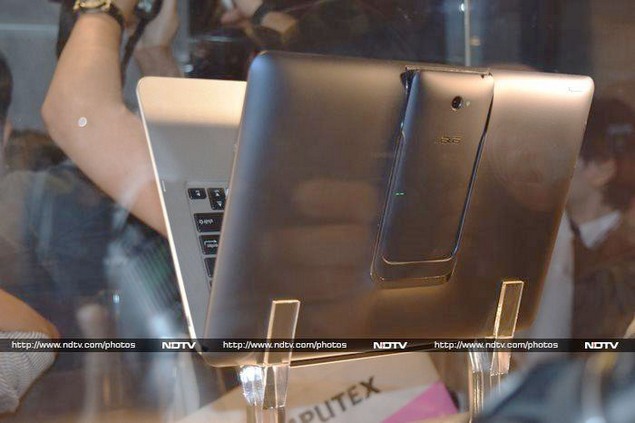 Asus always makes a splash, and this year's showstopper was the Transformer Book V, a mashup of the company's existing Padfone and Transformer Book products. The company is no stranger to hybrid combination products, but this seems like taking the concept to a whole new extreme - we've got a phone which is also a tablet which is also a laptop. It's unclear what the benefits of this device are over three independent ones, but you'll definitely turn heads when you snap the various parts of it together.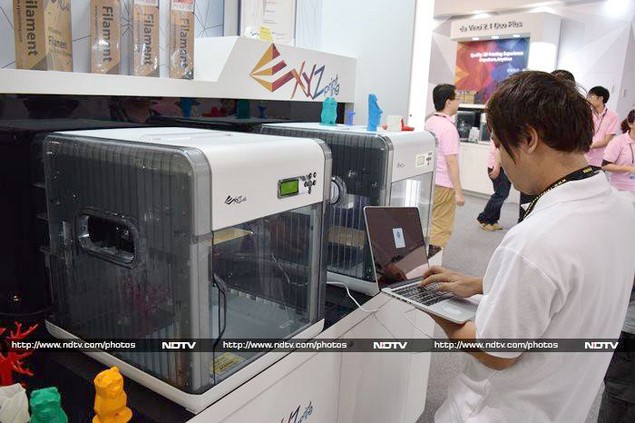 A company called XYZprinting was showing off various 3D printers with prices starting as low as $499. That's a mere fraction of what similar devices cost, and could lead to an explosion of 3D printing amongst hobbyists, students and designers. In addition to just the printers, we saw multiple companies with 3D-printed samples of upcoming products.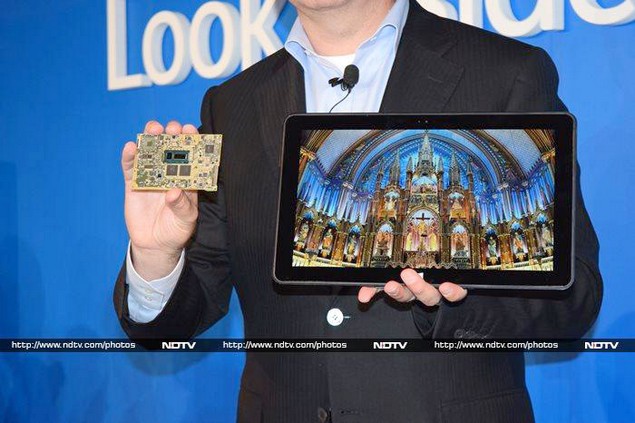 Intel
had
plenty of announcements
to make, but the most important one was its Core M processor, the first 14nm Broadwell part designed for ultra-thin fanless tablets. Companies are already experimenting with designs, and Core M devices should launch well in time for this year's Christmas shopping season. In this photo, Intel's Kirk Skaugen, SVP and General Manager of the PC Client Group, holds up a reference design tablet and the tiny motherboard specially designed by Intel for it.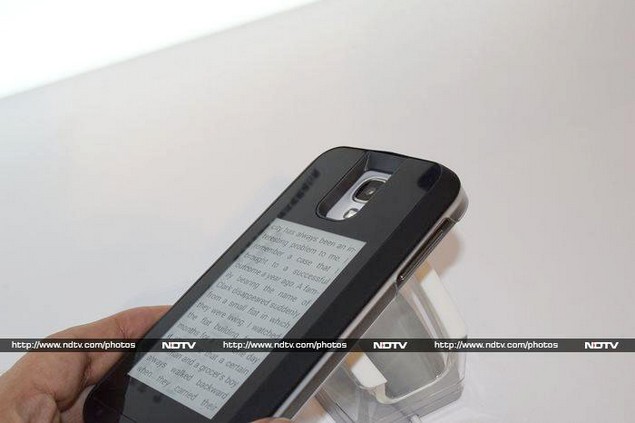 We've seen dual-screened phones before, but if you want some E-ink on your
Samsung
Galaxy or
iPhone
right here and now, Oaxis might have the answer. These snap-on devices add a lot of weight and bulk to your phone, but are still only prototypes and can run their own apps independently. You can have a to-do list or navigation instructions that are always visible, and who knows what else developers might come up with.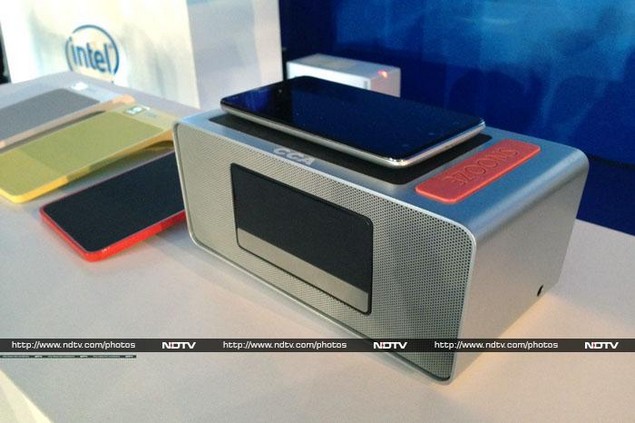 Another trend that had quite a few people excited was
wireless charging
. While the idea has been around for a while and several competing standards exist, it's only now that the entire industry seems to be ready to embrace it. The Qi standard is somewhat dominant now, but Intel and many other big names are putting their weight behind a new standard called Rezence, which uses magnetic resonance which doesn't require exact positioning or direct contact.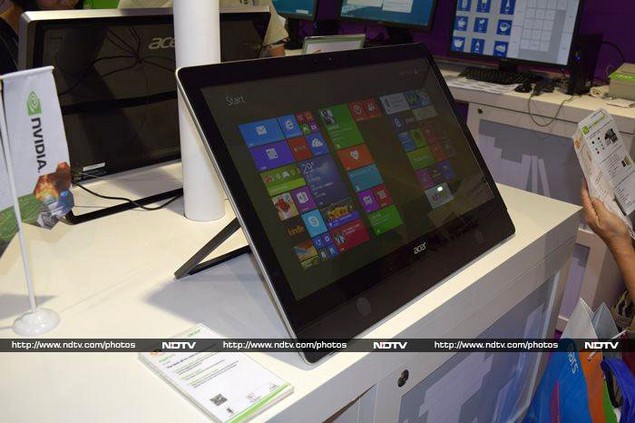 There was also a resurgence of interest in the idea of a family PC. While most laptops and tablets are designed around individual users, we saw all-in-one PC designs from Asus, Acer, HP and Dell that would encourage family use, especially through multi-played digital board games. Most of these all-in-ones can be powered by a battery and are portable enough to be carried to different parts of a house depending on who is using them and how.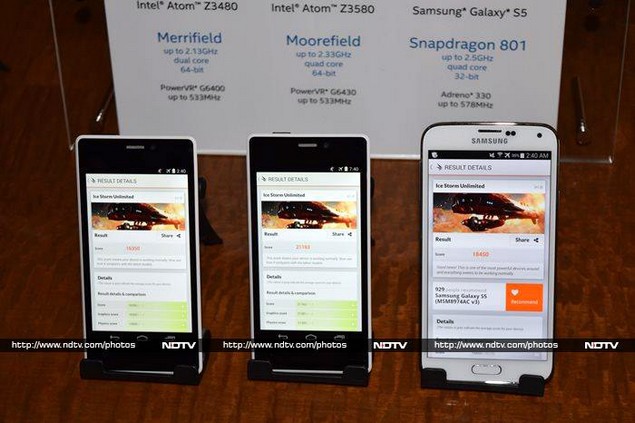 Intel hasn't had much success in the smartphone processor game, but it's hoping that will turn around with the Moorefield and Merrifield SoCs, due later this year. The company demonstrated a single benchmark in which the dual-core Merrifield appeared to match Qualcomm's brand new Snapdragon 801 in terms of graphical performance, while the quad-core Moorefield exceeded it. If real-world performance, power consumption and heat dissipation are good enough, Intel's fortunes might just turn around.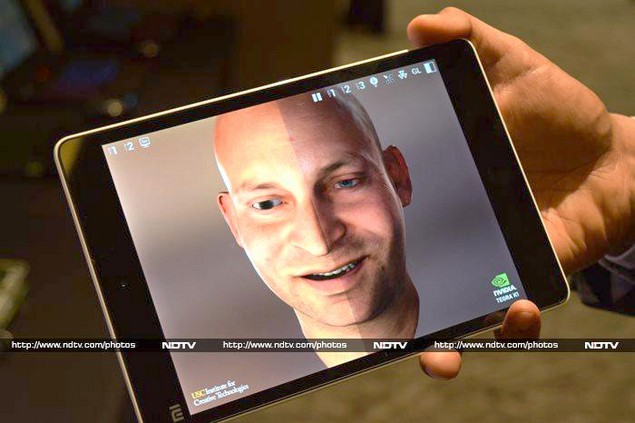 Nvidia
has also had mixed reactions to its Tegra line over the years, with the Tegra 4 not doing too well at all. Its successor, the K1, has also been accused of running too hot. However, Nvidia was keen to show off
Xiaomi's
Mi Pad
, a fully functioning 8-inch device based on the new processor. The 2048x1536-pixel screen is great for showing off Nvidia's signature graphical capabilities - this demo showed the same scene rendered with mobile OpenGL ES side by side with full-fat OpenGL 4, which the K1 is capable of.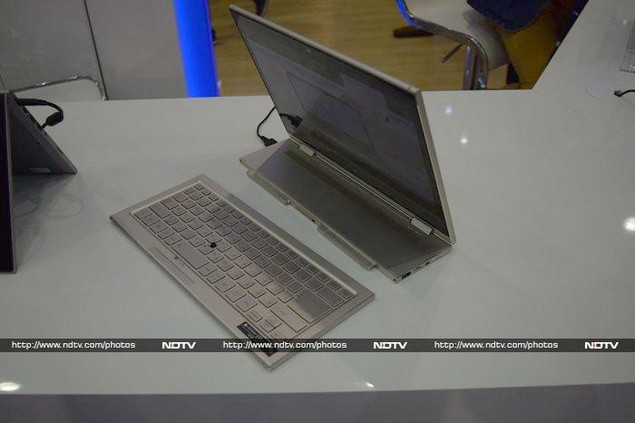 Toshiba
brought something new to the 2-in-1 party with a design that combines fold-around and removable keyboards. The prototype device on display can be set up as a laptop, used with its keyboard pulled out, propped up at an angle, or folded without the keyboard exposed. It sacrifices a usable trackpad, but offers an extra degree of flexibility should you be interested.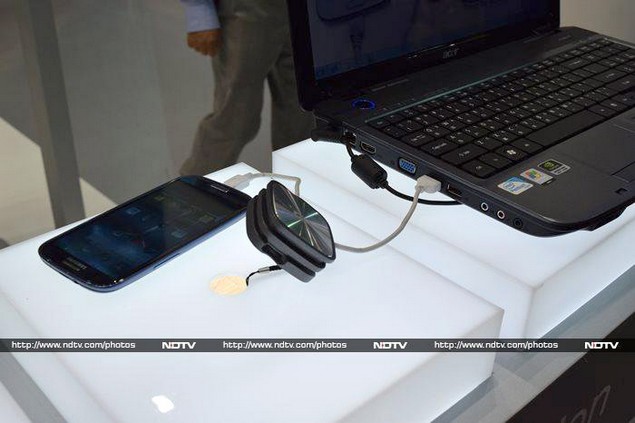 The oddly-named Team Twinbo is the kind of thing that you'd toss into your bag just so you always have it around in case you need it. The device can act as a simple USB cable for your smartphone or tablet, but there's also a microSD card slot in the central core so you can use it as a card reader on any PC or as USB-OTG storage for your portable device.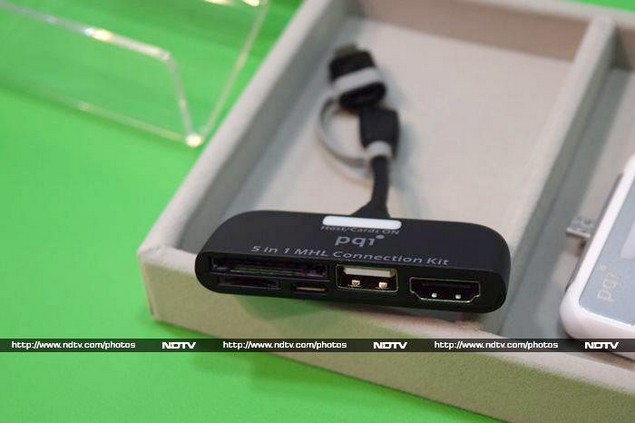 Many
Android
phones and tablets support HDMI video out and can also read USB storage devices, but you need the right adapter or dongle on you in order to use those features. This 5-in-1 adapter is handy in all kind of ways, and isn't as likely to be lost or forgotten as the tiny adapters that are all too common today.
QNAP is a huge name in networked storage, but not so much in home entertainment. If the upcoming HS-251 is any indication of the company's intentions, that's all about to change. This two-bay NAS looks more like a home theatre component than a network appliance. It has an HDMI output plus dual Gigabit Ethernet ports, USB 2.0, USB 3.0 and eSATA. The design is totally fanless and therefore quite silent, and it runs XBMC to help you navigate your home media collection.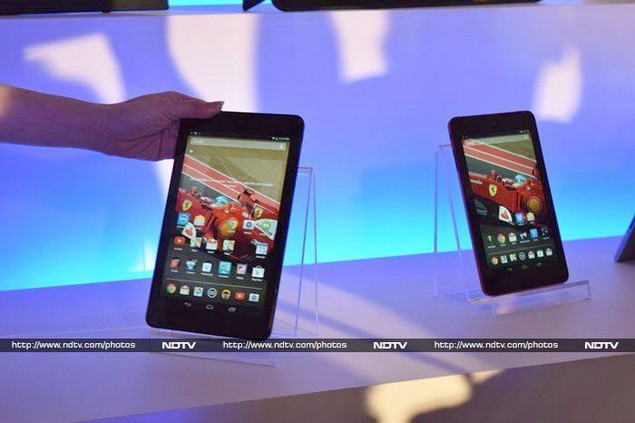 Dell
, one of the few American brands with a
significant presence at Computex
, was happy to show off a range of new products including refreshed Venue tablets. The smaller Venue 7 caught our attention thanks to its full-HD screen and low price of $149, while the $199 Venue 8 is also a welcome update. Expect both to go on sale at the end of this year.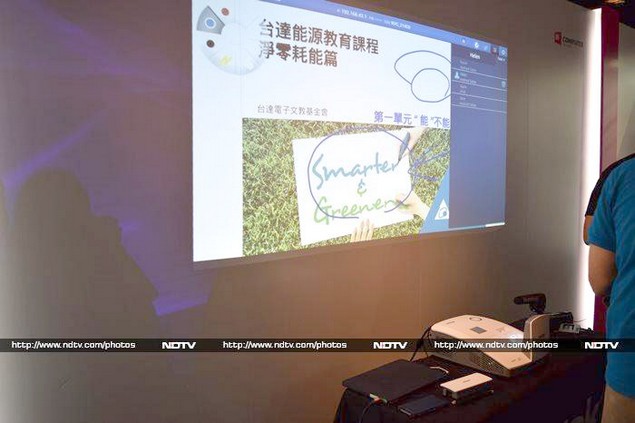 This ultra-short-throw Vivitek projector can be placed almost right up against a wall and still project an image large enough for any classroom or conference hall. It's primarily designed for education, but of course can be used in a variety of places that were never designed with a projector in mind.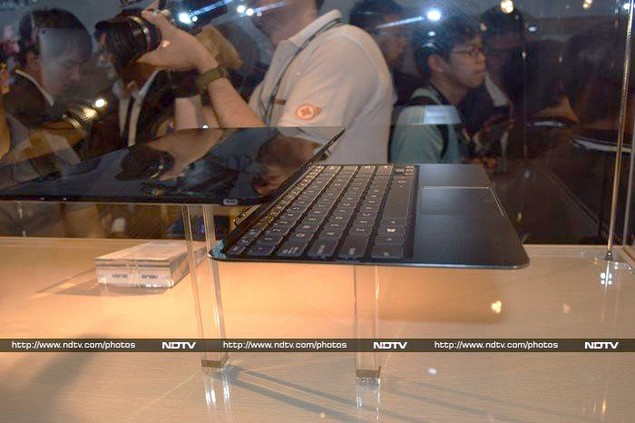 We've already mentioned one Asus product, but couldn't help throwing another one in. The Transformer Book T300 Chi is a 12.5-inch tablet with detachable keyboard based on Intel's new Core M platform. It's unbelievably thin and doesn't require any fans, but sacrifices ports and of course none of its insides are accessible or upgradable.
Disclosure: Multiple companies made their respective announcements at Computex in Taipei. Intel sponsored the correspondent's flights and hotel.