This week's top tech deals include the lighter and ultra portable MacBook Air, Sony portable wireless speaker, WD Elements external hard drive, and a lot more. If you're buying electronics this week on Flipkart, there's an offer on Visa debit cards you shouldn't miss.
1. Canon EF-S 55-250mm f/4-5.6 IS II lens kit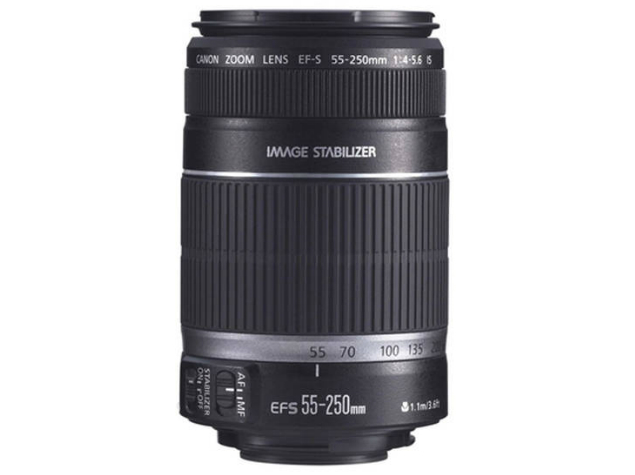 The Canon EF-S 55-250mm f/4-5.6 IS II lens kit is now available on Paytm at an effective price of Rs. 5514, the lowest it has been till now. These Canon lens normally retail for anywhere around Rs. 8,500-12,000 online. You can use the coupon code CAM40 to get a flat 40% cashback on your purchase. The cashback amount is credited to your Paytm wallet which can be used to pay for future purchases at Paytm, or for paying your phone, broadband or DTH bills. The Canon EF-S 55-250mm f/4-5.6 IS II lens kit comes with standard 2-year manufacturer warranty, and just in case you have your doubts, Paytm will accept returns within a 15 day window period.
Price: Rs. 5514 (effective after cashback)
Link:
Paytm
2. Apple MacBook Air 11.6-inch MD711HN/B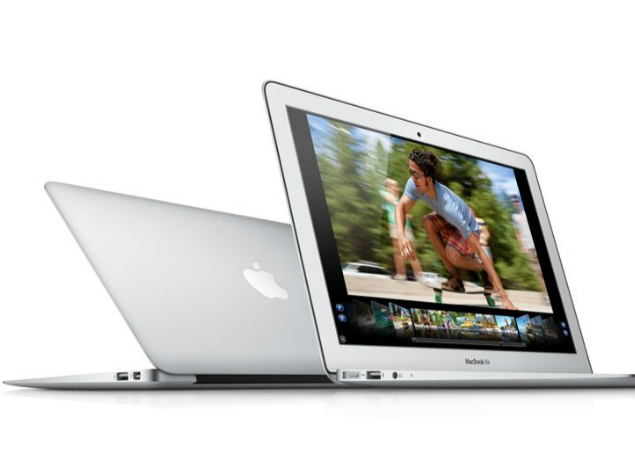 Replace your old laptop with a light, ultra portable MacBook Air this summer. Paytm has the 11.6-inch MacBook Air at an effective price of Rs. 49,990. That's one of the lowest prices we've ever seen on the MacBook Air. Use need to use the coupon code A9K to claim a cashback of Rs. 9,000 in your Paytm wallet. The cashback is credited to your account as soon as your order ships if you pay online, and within 24 hours of receiving a cash-on-delivery order. The MacBook Air 11.6-inch is powered by the fourth generation Intel Core i5 processor, supported by 4GB of RAM. The laptop ships with 128GB SSD, and runs OS X Mavericks out of the box.
Price: Rs. 49,990 (regular Rs. 58,990)
Link: Paytm
3. Sony SRS-X2/BC portable Bluetooth speaker
Portable speakers are almost a necessity now. The Sony SRS-X2/BC portable speaker offers a perfect combination of features and a great price tag. The Bluetooth compatible speaker is now available on Croma for Rs. 6,490 (regular Rs. 7,990). You can score an additional 5% off using coupon code HOMDEL5P. The Sony SRS-X2/BC includes a built-in microphone that allows you to receive and answer phone calls directly from the speaker while you've paired your smartphone with the speaker via Bluetooth. Sony claims you can use the device for up to 5 hours on a single charge. The speaker also comes with an AUX port so that you can hook up additional devices to feed audio to these speakers.
Price: Rs. 6,490(regular Rs. 7,990)
Link: Croma Retail

4. WD Elements 2TB external hard drive
Add more storage to your digital collection with a new WD Elements 2TB external hard drive. You can now buy the WD Elements 2TB hard drive for as low as Rs. 5,912 (effective after cashback) at Paytm. This portable hard drive normally retails for anywhere in the Rs. 6500-7200 price bracket. Use coupon code HDD1200 to get a cashback of Rs. 1200 on your purchase. WD Elements 2TB portable hard drive comes with support for USB 3.0, which means you'll be able to transfer large amount of data from your PC to the hard drive and vice versa very quickly, provided you have a compatible USB 3.0 port on your computer.
Price: Rs. 5912 (effective)
Link: Paytm

5. Up to 70% off on Kindle ebooks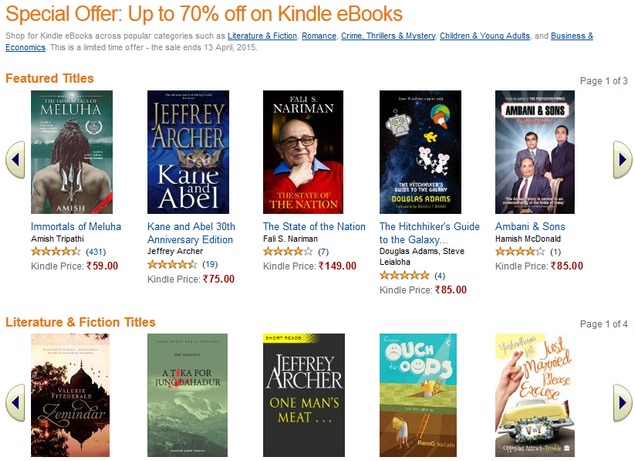 Amazon is running a great promotion where it's offering up to 70% discounts on Kindle ebooks. If you own a Kindle ereader or a compatible device that can display Kindle ebooks, you should check out the sale. Kindle also has free apps across all major mobile platforms as well as desktop if you're more comfortable reading that way. The sale includes several major bestsellers for as low as Rs. 50-69. Amazon's Kindle store is now available to buyers in India, directly on the Indian site. Previously all customers were redirected to Amazon US where Indian credit and debit cards didn't work (international cards still worked). Now you can use your Indian cards as well as netbanking to pay for Kindle purchases.
Prices: Starting from Rs. 49
Link: Amazon
6. Flat 10% discount with Visa debit cards at Flipkart
If you're looking to buy a smartphone, tablet, or a laptop this week from Flipkart, use your Visa debit card to pay and you can score an additional discount of 10%. The offer is valid only on the Flipkart mobile app. You don't need to use any coupon code, the discount will be applied instantly while paying when you opt for a Visa debit card. The minimum transaction should be worth Rs. 5,000, and the discount is capped at Rs. 1,000 maximum. The only catch is that customers will need to save their Visa debit card to avail the offer. Flipkart will add the card to your account so that you don't have to enter the card details the next time you make a payment.
Discount: 10% on a minimum transaction of Rs. 5000, maximum discount of Rs. 1,000.
Link: Flipkart
Harpreet is a technology enthusiast who is obsessed with hunting down great deals on online stores.
Affiliate links may be automatically generated - see our ethics statement for details.