A couple of days before Satya Nadella took over the reigns at Microsoft, co-founder Paul Allen described the role as "one of the toughest jobs in the world." Running a multi-billion dollar company while enjoying the perks that come with the gig may not seem like a very difficult job to some, but it's safe to say that Nadella was signing up for an unenviable job: to turn around the fortunes of a nearly 40-year-old tech company that was in a desperate need of "rebooting its corporate culture".
A little over two years into the job, Nadella seems to have done just that. While Microsoft continues to search for the next big breakthrough that would reduce its dependency on Windows and Office, the company's cloud business has grown exponentially over last few years, becoming an important third pillar in the process. More importantly, Microsoft has learnt to look beyond Windows, and is shipping apps left, right, and centre for Apple's iOS and Google's Android, something that would've been unthinkable a couple of years ago. While doubts about the company's long term future remain, especially given the lack of clarity over its smartphone strategy, it's safe to say there's a renewed sense of optimism around the company.
"It certainly feels like a different Microsoft," says Ben Bajarin, Analyst at Creative Strategies. "The best way I can describe it is that this is a much more open Microsoft, and I say that across the board. Open to new ideas, fresh thinking, not being bound to one platform in Windows, open to embrace other operating systems like Android and iOS with their software and services, etc."
Bajarin manages to accurately sum up everything that has changed within Microsoft over the past couple of years. Microsoft used to be a company where everything revolved around Windows, its biggest cash cow. Nearly all other products existed to serve Windows - "How can this help us sell more Windows licenses?" - and anything that did not serve this purpose died sooner or later due to lack of any meaningful attention within the company.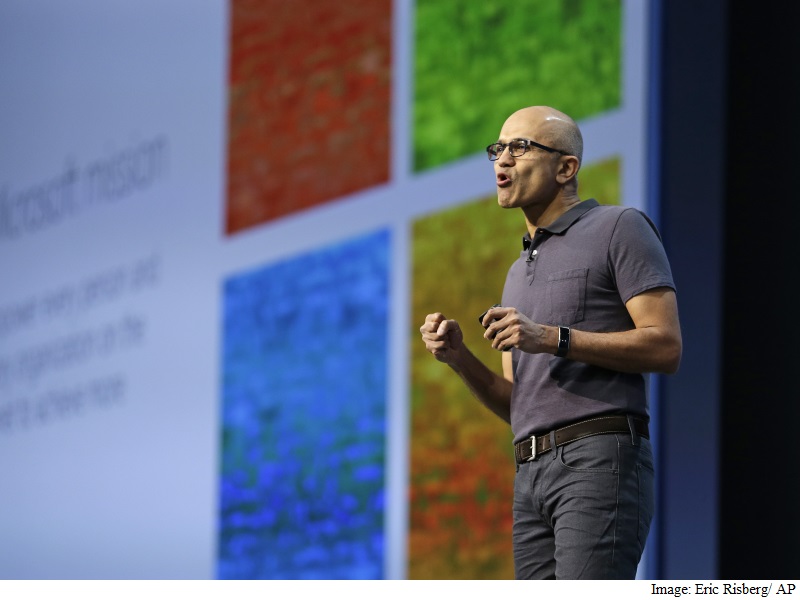 One of the first public moves of Nadella's Microsoft was to release Office apps for iPad and make editing Office documents free on the iPhone and Android, a big change from the previous regime where Office for iPad was clearly not a priority.
There's little doubt that the release of Office for iPad checked off an important box for Apple's tablet. Apple had tried to position the iPad as a post-PC device that could replace a laptop in most ways, but without official Office apps from Microsoft, the device didn't have the same appeal in the eyes of the enterprise customers. While the old Microsoft would've been happy with that situation - holding back apps and features in the hope users will end up moving to Windows - Nadella's Microsoft has shown it is happy to meet users wherever they are present.
John Lilly, a partner at Greenock Partners, told Vanity Fair, "Under the old regime [Microsoft] would have said, 'Well, we're going to pretend like we still have a distribution advantage, and we're not going to release Office on iPad or Office on iPhone.' But one of the first things that Satya did when he got there was he released Office on iPhones and iPad. That's the first step toward them trying to act like a company that doesn't have privileged distribution."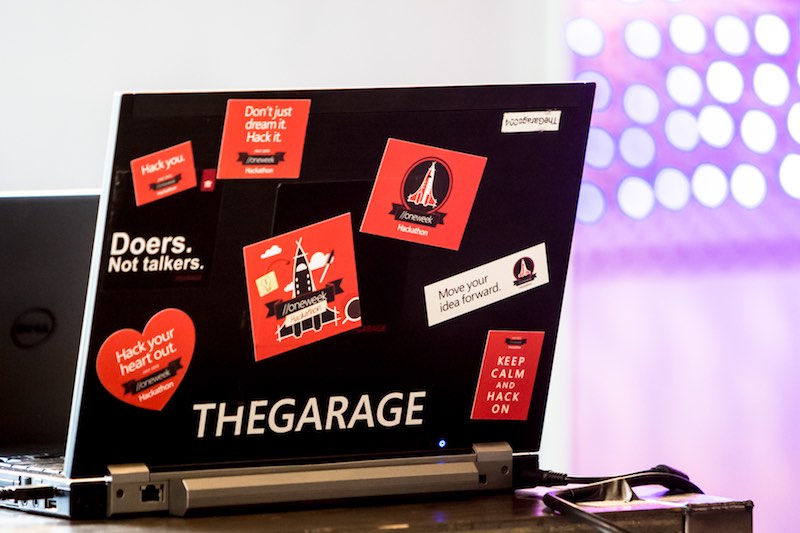 One Microsoft
Insiders and industry observers say that over the years Microsoft had become a company where teams had to compete for resources, and ideas that were perhaps in the best interests of the company as a whole often lost out because it didn't suit the interests of specific executive or teams.
"Microsoft, like most large companies, had grown into a very partitioned organisation where each major product line essentially ran like a separate company, competing for resources and attention," explains Steve Kleynhans, Vice President, Mobile and Client Computing Group at Gartner. "Sometimes this worked, but most often it created roadblocks, competing solutions, and confusion for customers. The parts didn't work together unless it directly benefited their piece of the organisation - regardless of whether it was good for the long term needs of the company."
Now, to be fair to Steve Ballmer, he had identified this problem and unveiled his vision of 'One Microsoft', a blueprint to get the entire company moving in the same direction. However, the Microsoft board and CEO disagreed on how quickly the changes should be implemented, which ultimately led to Ballmer's departure from the company. When Nadella took over, he wholeheartedly embraced the vision and went about ensuring the change was embodied across various levels of the company. In March this year, Microsoft invited Gadgets 360 and a handful of other publications to experience first hand the cultural change underway at Redmond.
"[Change is a] function of behaviour modelling and examples set at the highest levels of the company," says Tim O'Brien, General Manager, Global Communications at Microsoft as we kick off a two-day tour of the Microsoft Campus in Redmond. "It starts with the CEO, it starts with the senior leadership, and once that behaviour is modelled by those people, that moves the collective culture of the company in a certain direction. If they are just up there talking and doing something different, it would never happen."
Later that day we see a product that's perhaps the best example of how the new 'One Microsoft' strategy is paying dividends. We catch a demo of Skype Translator, the service that can translate - in real time - spoken words as you have a conversation with someone over Skype. The technology may have remained an academic project if it hadn't been for Satya Nadella's timely intervention.
Writing for the Bloomberg, Dina Bass and Jack Clark recount how the new Microsoft CEO, barely a month into his reign, happened to see this technology that could do live translation of one spoken language into another. Impressed, Nadella asked for the technology - still little more than a working demo - to be incorporated into Skype, so he could show it off at his first public appearance three months later.
The report notes that was an unusual request from the Microsoft CEO. Over the years, the company had strived hard to maintain a 'church and state' separation between its research unit and the rest of the company, partially to ensure that research isn't influenced by profit motive. The unfortunate side effect of this was that very few research projects at Microsoft made a meaningful impact on the company's products.
Following Nadella's directive, executives scrambled together to put together a team that shipped what eventually became Skype Translator. This success convinced Microsoft to revamp the relationship between its research wing and the rest of the company to ensure consumers can quickly benefit from key technological breakthroughs.
"Today, the company functions much more like one company with a common set of goals, and a greater level of cooperation between the business units," Kleynhans explains. "Windows is no longer the lead product. Rather it has taken on more of a supporting role," he adds. "In the past all the other products had to support Windows. Today, it is more about what can Windows do to support the rest of the company. How can Windows make Office better, or enhance the cloud offerings?"
Focus on people
"One of Satya Nadella's favourite quotes is 'culture eats strategy for breakfast'," says O'Brien. "[At Microsoft, under the new leadership there has been a] change from a very fixed mindset, know-it-all culture to a more of a growth mindset, learn-it-all culture. Where there's an openness to learning, the pursuit of acquiring knowledge, rather than imparting your knowledge on others."
As we meet people from various teams across Microsoft over the next couple of days, it's clear that everyone has well and truly assimilated themselves into the new Microsoft culture - either that or Microsoft has hired actors from Seattle's famous theatre district and cast them as company employees.
"One of the most remarkable things I noticed when I first got to Microsoft is how smart everybody was," starts Michael Gough, Chief Design Officer, Applications and Services Group (ASG) at Microsoft, who joined the Windows-maker from Adobe in February 2015, as we speak to him later that week. "There is kind of an intense intellectual bias that has historically been the hallmark of Microsoft - hire the smartest people, let them do combat with one another intellectually and that's how the decisions [were made]. And that will take you quite far. But imagine if you and I got into an intellectual debate about how our customers felt, we probably have a challenge. Some of the tools that you use that are strongly intellectually biased, sometimes fall down a little bit when you focus on emotions."
"Satya has a let a cultural revolution at Microsoft that hopefully hasn't take the edge off the intellect of the organisation, but has brought a lot more compassion, a lot more energy around the way people feel about things, as well as they think about things. Talking and thinking a lot more about human needs than just functional needs," he adds.
Ed Essey, Senior Program Manager, Microsoft Garage, the umbrella under which many of Microsoft's experimental new iOS and Android apps have been released, explains how this change in culture has touched employees across the organisation.
"One of the first things [Nadella] changed [was] the company meeting," says Essey, "from bring a place where execs get up onto a podium in a stadium and talk to the whole company, turned it completely on its head, made it a company-wide hackathon where employees got to work on whatever they wanted. And execs walked around and met the employees seeing them work on different projects. Seeing what mattered to all the different employees of the company. And that ended up being a monstrous change for the company."
The changes have certainly made Nadella a popular man inside the company. Despite having overseen two major rounds of job cuts, he enjoys a staggering 93 percent approval rating among current and former Microsoft employees, which is well above the industry average. For the record, Ballmer's approval rating was 44 percent when he left the company.
Mobile first, cloud first
For the longest time, Microsoft's mission was to put "a computer on every desk in every home." Of course in Microsoft's world, that computer ran Windows. In June 2015, Satya Nadella revealed a new mission statement that's now printed on the back of every employee badge: to "empower every person and every organisation on the planet to achieve more."
With a new mission statement, came a new worldview. With Windows no longer the focus of everyone within the company, Microsoft's 'mobile first, cloud first' mantra - "a realisation of the world that we live in, more than a strategy", O'Brien admits - is helping the company meet users on platforms that do not belong to Microsoft.
"Mobility is not a matter of the device. It's about the mobility of the experience, the mobility of the person and the role of cloud computing in making that possible." says O'Brien. "We live in a multi-device world where people have an expectation of portability from one device to the next - being able to think about mobility in those terms and not just in one device is an important piece for us as we push into a multi-device ecosystem."
Till now, Microsoft has released nearly 80 Android apps and it has over 100 apps active on Apple's App Store. Anyone who grew up around a Microsoft obsessed with 'Windows everywhere' will recognise the radical shift the new approach represents for the company.
Challenges
Of course it would be foolish to presume that it's all sunshine and roses for Microsoft. Windows Phone has all but disappeared from the radar and while Microsoft has plenty of apps on other platforms, there are question marks in terms of the company's ability to make money from these apps outside of subscription services like Office 365. So is there a method to this madness that may not be visible to the casual observer? The experts we spoke to certainly seem to think so.
"I think Nadella has a vision of where the company should be going, and he's been laser focused on his mobile first, cloud first mantra since he took over," says Gartner's Kleynhans. "The details of the vision though are a little fluid and I think will adjust to business and market realities as they need to."
Bajarin agrees. "I think they do [have an overall strategy], and if you look at things they are doing with Curtana and artificial intelligence as well as HoloLens, you can see they are relevant in areas that are clearly part of the future. Whether they execute and remain relevant will be the core question. But evolving beyond Windows with their software and services is key for them to continue to innovate on."
But can Microsoft be a big player in the smartphone market if it doesn't own one of the dominant platforms? Nadella himself believes it's time to look beyond the traditional means of measuring success.
"I think we do ourselves a disservice if we measure our success by just looking at what's the market share of HoloLens? What's the market share of Xbox? What's the market share of PCs? What's the market share of our phones?" Nadella told BuzzFeed in what can be seen as a tacit admission of the diminishing control present-day Microsoft has over popular technology platforms. He insisted that Microsoft is already looking beyond devices and platforms, and thinking in terms of the services used by the customer.
"If you think of this more like a graph, these [devices] are all nodes," he explained. "Sometimes the user will use all of these devices, sometimes they'll use only one or two of our devices and some other platforms. So be it. But we want to make sure that we are completing the experience across all of these devices."
We asked Bajarin if Microsoft's strategy is sustainable in the long term. "Certainly, since the platform is really just an enabler for services and software traditionally," he explains. "If being on Android and iOS increases their subscriptions to Office 365, or gives them more data for Cortana if it's used on other platforms, then it is good for them. Keep in mind, even though Google owns the most dominant mobile platform they don't make much money from it. One could argue [that] with this software strategy, Microsoft could make more money from Android via services and software."
Disclosure: Microsoft sponsored the writer's flights and hotel for the trip to Redmond.
Affiliate links may be automatically generated - see our ethics statement for details.