Even a low-resolution, entry-level 3D printer still costs a huge amount of money today - you'll easily spend around a lakh to buy one - but that hasn't stopped people from getting excited by the idea of 3D printing in India. While affordable consumer 3D printers are still some way into the future, commercial 3D printing has been accessible for over a decade now.
Prasad Rodagi, Founder and Director of Altem Technologies, a Bangalore-based company that has been a distributor for Stratasys since 2010, tells us that he has been working in 3D printing since 1998.
"At that time, the patents were starting to expire, and the costs started to come down a lot," he says. "We started working with the technology, and very quickly, it found use in a number of different industries. Today, in India, we're using it in aeronautics, consumer electronics, medical and defence fields."
The technology is used to create prototypes for research and design, explains Rodagi, but this is going to change as new materials are developed and the technology improves.
"When people talk about 3D printing, they're talking about the printers, but the most exciting developments are in material design," he explains. "We made a special material, it has been given approved by the American FAA [Federal Aviation Authority], that means it can be used for plane parts. The materials in planes have to be rated for their flame, smoke, toxicity, and this is a very lightweight material that has a very good rating, so you can literally print a plane and fly."
The concept of printing a plane sounds far-fetched, but according to Radogi, it's already been done.
"There was a case study done by Boeing, they designed a UAV [Unmanned Aerial Vehicle]over the week, and gave the print command on Friday," says Radogi. "It was ready to assemble by Monday. By Monday evening, they had finished putting it together and it was taken for a test flight."
Radogi says that 3D printing could be used to do things like printing drones, and could replace traditional production methods for objects like drones where the manufacturing run would be in hundreds, not hundreds of thousands.
"A 3D printer doesn't need tooling," explains Radogi. "That's building the mould, the parts you need to mass produce something. Just tooling a mouse, a simple computer mouse, could cost around [Rs.] six lakhs, and take a couple of weeks, even a month. Aerospace is a low volume business, so it's one of the industries in which 3D printing can eventually replace manufacturing."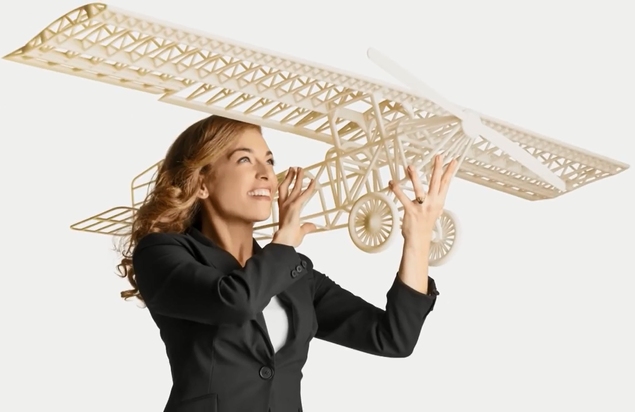 While Altem is taking 3D printing into the skies, J Group Robotics is taking it to the seas. CEO and founder Vishal Jariwala tells us that the company has a contract with the navy to digitise a 3D library of all the parts it needs.
"The digital parts library isn't used to 3D print replacement parts yet," he says, "though one day it may be. Right now, it is used to speed up cast making, for making replacement parts. It can save a big amount of time for the Navy in an emergency."
Like Altem, J Group also works a lot in research and development, and Jariwala tells us that the 3D printers his company has are used for a huge range of tasks, ranging from prototyping car parts and creating 3D models of asthma sprays used to engineer smart devices for companies like Cipla.
"One very interesting area right now is creating a 3D model from a CT scan, so that the implant surgeon can create the implant to specification," explains Jariwala, "without having to resort to intrusive surgery."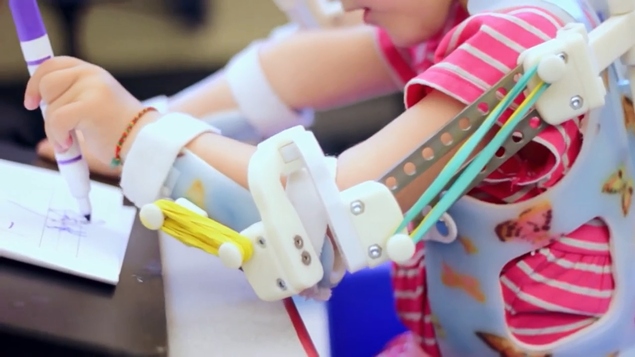 J Group has also been trying to make wood-based designs possible.
"What we can now do," says Jariwala, "is create a layer that's made up of clear plastic, at a very high resolution so you can get fine detail, that's filled with sawdust. So this looks like wood, and even smells like wood, but you can print it."
Apart from wood, the company is also looking at working in metal, which could profoundly impact the jewellery industry, Jariwala feels.
"In a year or two, this could become a manufacturing solution, but 3D printing isn't a consumer technology yet," he says. "Right now, a cheap Delta printer will still cost more than Rs. 50,000."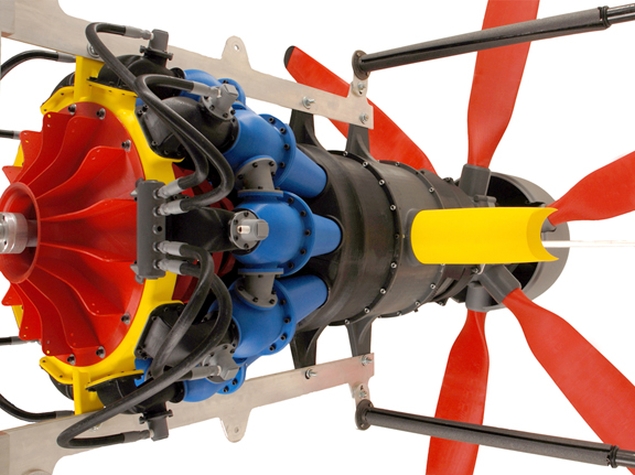 Despite this, he believes that the consumer space has the most potential - just not as buyers for 3D printers. Rather, Jariwala believes that consumers will buy 3D-printed goods.
"Right now, I'm working to tie up with Reliance Digital, Croma, those kinds of brands," says Jariwala. "The idea is, you walk into a mall, and we scan you and print you. One hour later when you're leaving, you pick up this 3D figure, like a sculpture of you. You can make anything like this - custom phone covers are one area that could be big, for example."
If this model actually takes off, it could be the first, or perhaps the only, way in which most customers actually experience 3D printing. The cost of buying a 3D printer remains prohibitive, while the relative complexity of using one, coupled with the lack of clear use cases, means it will be some time before these devices sit in every household. But if there was a shop where you could go with a 3D design and pay for the time and materials in order to get a printout, the cost would be just a few hundred rupees, Jariwala estimates. And this could bring 3D printing to India in a way that consumer grade devices simply can't, for now.