The
CES 2014
featured some interesting announcements in the laptops category, with most of the companies showcasing their all-in-one, convertible and hybrid devices. While regular laptops continue to sell of course, manufacturers are quite obviously focusing on form factors that try to offer the best of two worlds, whilst trying to provide both portability and productivity.
While most of the laptops and hybrids introduced ran Windows 8.1, devices based on alternative operating systems also featured prominently, with ChromeOS and even Android OS-based products gracing the show floors. Here, we've rounded up some of the biggest announcements in the category from CES 2014.
Asus at CES announced the launch of the new convertible, 2-in-1 laptop, the
Transformer Book Duet (TD300)
, running Windows 8.1 and Android 4.1 Jelly Bean. The Transformer Book Duet will be available from March, starting at $599 (roughly Rs. 37,300). Asus calls it the first-ever 'quad-mode' laptop and tablet convertible, and like the original Transformer, this too features a detachable keyboard dock.
The Transformer Book Duet's 13-inch display comes with 1366x768 pixel resolution, though it can be bumped up to full-HD in the $699 (Rs. 43,500) or higher options. The base model features 64GB of built-in storage, though top-end models can ordered with up to 1TB of storage, which will be housed in the keyboard dock - which also features additional ports. The TD300 is powered by an Intel 'Haswell' Core i7 processor.
Toshiba at CES also introduced what it was calling the first two 4K Ultra HD laptops in the world, the
Tecra W50 and the Satellite P50t
, running Windows 8.1. Pricing and availability were not revealed by the company.
The Toshiba Tecra W50 is designed for professionals working with graphically-intensive applications, packing an integrated NVIDIA Quadro K2100M graphics with 2GB dedicated memory, fourth-generation Intel Core processor, and a 15.6-inch 4K Ultra-HD display (3840x2160), 282 PPI, colour calibrated display. The Toshiba Satellite P50t, features the same display resolution as the Tecra W50, with a touchscreen in addition.
LG at CES 2014 introduced its
new Chromebase
, an all-in-one computer based on Google's Chrome operating system. The LG Chromebase (Model 22CV241), just like Google's Chromebook line, is powered by Chrome OS and comes with Google products such as Gmail, Drive, Search, Maps, YouTube, Play, Google+ and Hangouts.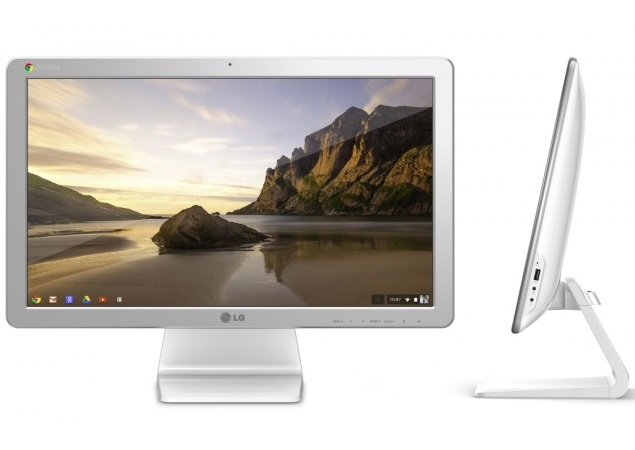 The LG Chromebase comes with a 21.5-inch full-HD (1920x1080) IPS display and offers 178-degree viewing angle. It is powered by Intel's fourth generation Celeron processor and has 2GB of RAM. It comes with 16GB SSD inbuilt storage and also sports a 1.3-megapixel 720p webcam. The all-in-one computer from LG features built-in 5W speakers. Connectivity options on the LG Chromebase include HDMI, USB 2.0 (x3), USB 3.0 (x1), and LAN.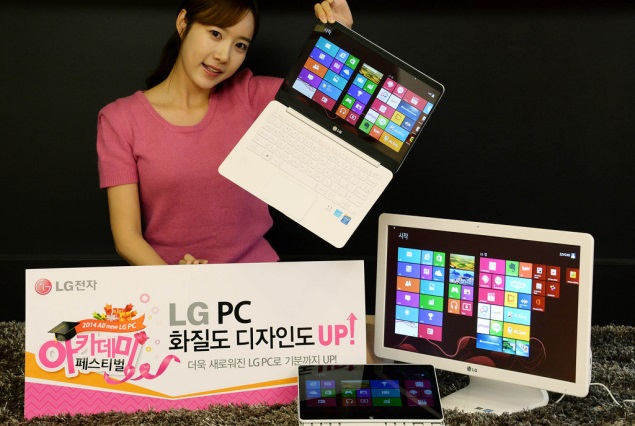 LG also showcased the
Ultra PC (Model 13Z940) laptop
, powered by an Intel 'Haswell' Core i5 processor, and weighing 980 grams. The LG Ultra PC will come in two storage variants solid-state drive (128GB or 256GB). It runs Windows 8, though LG has not specified if it is the Windows 8.1 version.
The LG Ultra PC features a 13.3-inch full-HD IPS display with LG's Super Narrow Bezel design (4.4mm thin) and is 13.6mm at its thickest point. LG has equipped Reader Mode on the Ultra PC, offering users the option to alter the background of any onscreen image to resemble paper, which the company claims reduces eye-strain and energy consumption.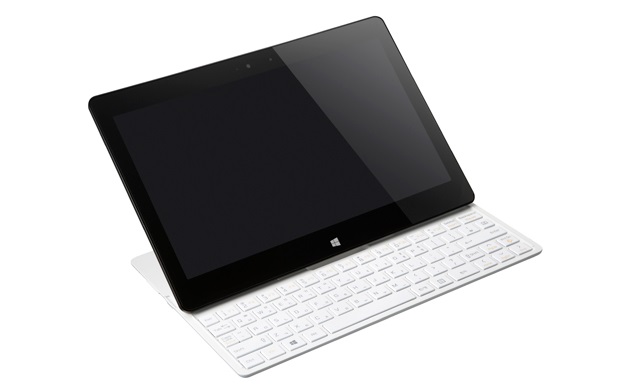 LG also introduced two new models of the
Tab-Book 2 (Models 11T740 and 11T540)
laptop-tablet hybrids that are based on Windows 8.1. Both the Tab-Book 2 models sport touchscreen with support for 10-point touch control and offer slide-out QWERTY keyboards under the 11.6-inch full-HD IPS display. LG notes that the flagship Tab-Book 2 (11T740) model is 16.7mm thin, and weighs 1.05 kilograms. Both the Tab-Book 2 models are powered by fourth generation Intel 'Haswell' Core i5 processors.
Also introduced at CES was the LG all-in-one (AIO) PC (Model 27V740), featuring a 27-inch IPS display and is based on Windows 8.1. It is powered by an unspecified Intel Core processor, and also features the Nvidia's GeForce GT 740M graphics card.
Lenovo had quite a few announcements up its sleeve at CES 2014. First up is the
IdeaPad Yoga 2
, which was shown off in 11-inch and 13-inch variants, starting at $529 (roughly Rs. 33,000). The convertible laptop-tablet hybrid features the 'Yoga' touchscreen display, which can be flipped. The 11-inch IdeaPad Yoga 2 is 0.67-inches thick, runs on a quad-core Intel Pentium, and a basic 500GB hard drive. The 13-inch model runs on an Intel 'Haswell' Core i5 processor, with the added option of solid state hybrid drive (SSHD) storage available.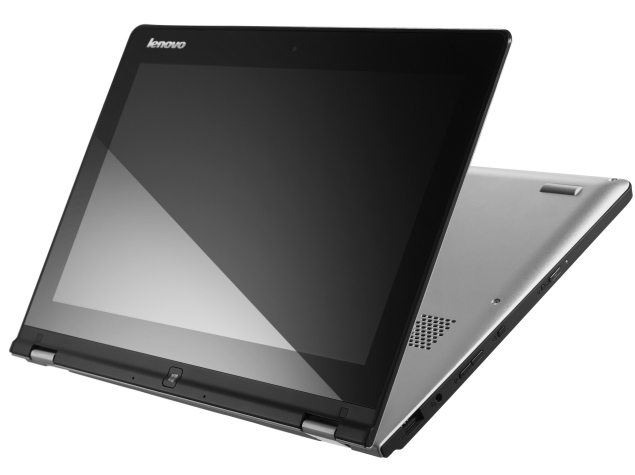 The Yoga 2 Pro was also introduced at CES 2014, featuring a 3200x1800 qHD+ IPS touchscreen display, and is 15.5mm in thickness. It is powered by Intel's latest Haswell, and and features a nine-hour battery life. It starts at $949 (roughly Rs. 58,500). Lenovo also refreshed the
ThinkPad X1 Carbon
, billed as the world's lightest 14-inch ultrabook. The ThinkPad X1 Carbon weighs 2.8 pounds and as the name suggests is made from carbon fibre. Amongst other features, the ThinkPad X1 has an adaptive keyboard, and starts at $1299 (roughly Rs. 75,000).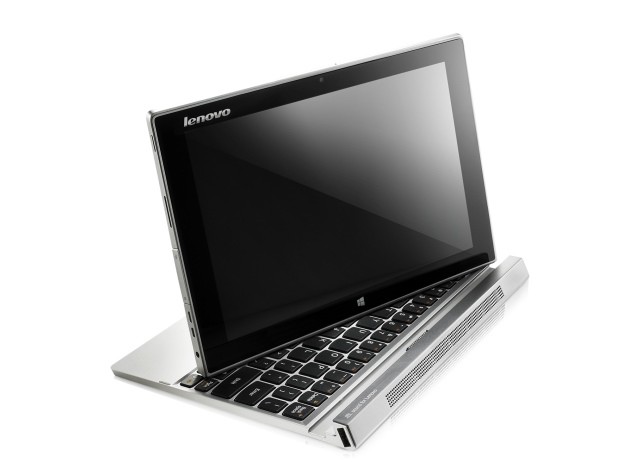 Lenovo at CES also introduced the
MIIX2 and the Flex 14D and 15D
convertible Windows 8.1 laptops. The Lenovo MIIX 2 is a detachable three-mode laptop available in 10-inch and 11-inch models, featuring 'Laptop, Stand and the Tablet Modes' with a detachable 'AccuType' keyboard. Standing at a 0.36-inch thickness, the 10-inch model comes with a weight of 1.3 pounds, and runs the new 64-bit enabled quad-core Intel Atom processor, and integrated Intel HD graphics. Models of the Lenovo MIIX 2 convertible laptop start at $499 (roughly Rs. 31,000) for the 10-inch model and $699 (roughly Rs. 43,400) for the 11-inch model.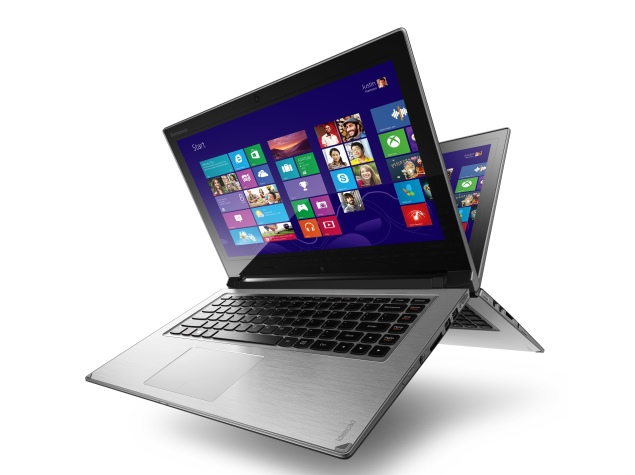 The Lenovo Flex 14D and Flex 15D laptops introduced at CES are powered by a quad- core AMD A6-5200 APU along with AMD Radeon HD 8570 1GB graphics. Up to 8GB of DDR3L RAM can be fitted. Both the devices again come with the laptop and the stand mode, where they can shift from performance devices to lifestyle consumer tech with a 180-degree flip. Both the 14- and 15-inch displays feature 1366x768 pixel 10-point multi-touch displays. The models are already available starting at $499 (roughly Rs.31,000).
Sony at CES launched the
Vaio Fit 11A
, a 2.82-pound notebook which sports a 11-inch TRILUMINOS full-HD display, and Intel Pentium quad-core processor. Vaio Fit 11A is a hybrid laptop which can be converted into a tablet for easy on-the-go access by users. The notebook includes an 8-megapixel rear camera placed at the lid of the device's rotational screen, apart from 128GB of built-in storage. Vaio Fit 11A comes bundled with Vaio Active Pen Accessory.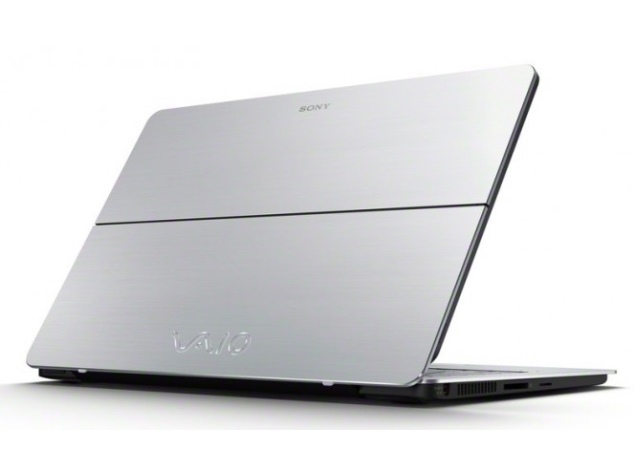 Samsung at CES has added a laptop and an all-in-one desktop system to its ATIV line of devices namely the
Samsung ATIV Book 9 2014 Edition and the ATIV One 7 2014 Edition
. The prices for the devices are not mentioned as of yet. However the ATIV One 7 2014 Edition (non-touch screen) will be available in Korea starting February 2014 and the touchscreen version from April 2014. The ATIV Book 9 2014 Edition's availability dates have not been mentioned.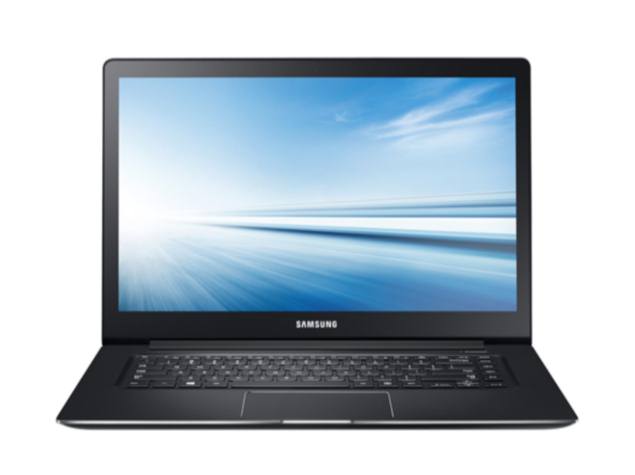 The Samsung ATIV One 7 2014 Edition all-in-one (AIO) desktop system runs on Windows 8.1 and sports a 24-inch full-HD (1920x1080 pixels) LED display. It is powered by fourth-generation Intel 'Haswell' Core i3 or i5 processors with integrated graphics processors, paired to work with 8GB of RAM. The Samsung ATIV Book 9 2014 Edition laptop runs Windows 8, and features a 15.6-inch full-HD (1920x1080) display, and is powered by an Intel Haswell Core i5 or i7 processor, with an integrated Intel HD Graphics 4400 and 8GB RAM.
Stay in touch with the latest from CES 2014, via our
CES page
.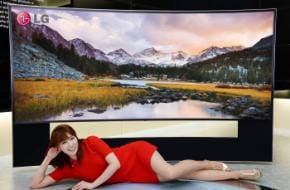 CES 2014 - World's biggest tech event in pics