The recent creation of a proposed draft National Encryption Policy has been a bit of a roller coaster. The first draft of the policy, created by a group of "experts", was so vaguely worded that it could've been interpreted to mean that deleting a message from WhatsApp was illegal. The government then clarified that WhatsApp, Facebook and Twitter would be exempt but the clarification, issued after massive public outcry, actually only further muddied the issue.
In the end, less than 24 hours after Gadgets 360 first raised the issue, the government has withdrawn the draft proposal. While it's great that the government has stepped back from a badly framed proposal whose vague language would have left it prone to misuse, we still do need a real encryption policy. We're living in a time where governments around the world are snooping on others' citizens with impunity, and the fact is that we need policy in place to encourage our defence, financial, and government services - at the very least - to remain secure. "Cyber war" sounds fanciful but is an increasing reality today.
Still, it is fortunate that the government is sensitive to public outcry, and has shown willingness to backtrack on issues that are unpopular. This isn't the first time in recent times though, that the government has faced a situation like this
Porn ban
In August, in a move which again took place over a weekend, the government asked ISPs to start blocking porn sites. By Monday, more details started to emerge, as over 857 sites were blocked, thanks to an overzealous reaction to a Supreme Court statement.
The "porn ban" as it quickly came to be known, was the largest instances of blocking in India, and didn't just block porn sites, but also several legal sites including comedy and dating sites, video sharing sites, and torrent sites. The order was a result of PIL pending before the Supreme Court, which seeks ban of child porn and other such sites. During the previous hearing of the case, the Court had asked government what action had been taken.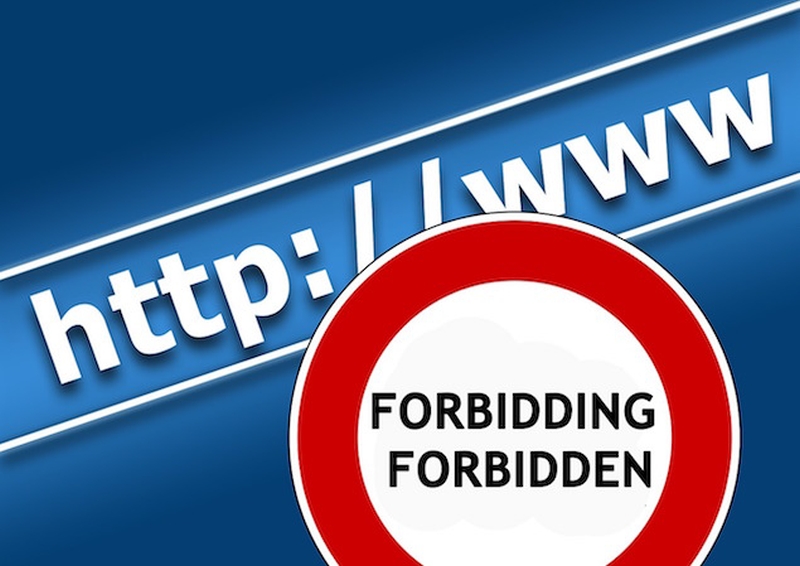 The government seemed to take this as a reason to start blocking all sites mentioned in the PIL, without questioning the validity of the list, despite the fact that the Supreme Court recently refused an interim order to block porn websites in India. "Somebody may come to the court and say look, I am above 18, and how can you stop me from watching it within the four walls of my room. It is a violation of Article 21 [right to personal liberty]," Chief Justice HL Dattu reportedly said.
The order by the government wasn't issued with transparency, and there was little to no information given to its reason, or the issuing authority. Issuing the order on a Friday evening meant the officials wouldn't be available for comment, making the whole thing feel rather underhanded.
Similar to the encryption fiasco, then too the government reviewed and lifted the blocking in a day. In just a little over a month, that's two issues where the IT ministry has had to backtrack on issues, and left the government looking incompetent and uninformed.
Net neutrality
The net neutrality debate is another area where the government has seen a lot of waffling back and forth. The stance of the Telecom and Regulatory Authority of India (Trai) on the matter seemed to be skewed in favour of telcos even when it was seeking views for its draft policy. Telecom Minister Ravi Shankar Prasad told reporters that the government was committed to equal access for all but while Trai received over 1 million responses to its call for feedback, it seemed to have had little impact on at least some areas of the policy.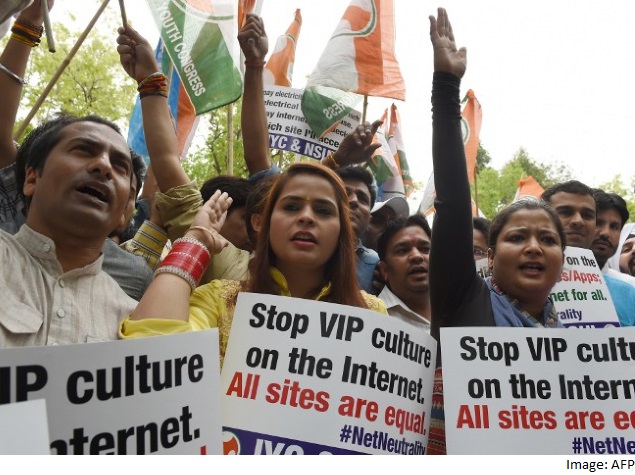 The Department of Telecom released its own report on net neutrality, and there were many problems with the report. Most of the problems were because of the use of vague language, and something that BJP spokesperson Sambit Patra has in the past said caused the misuse of section 66 A of the IT act - so it's clear people close to the government are aware, as they should be, about problems that can results from vaguely-worded laws and policies.
Yet it is this same government which today puts out an equally vague encryption policy - one which was most likely made with the best of intentions, and was perhaps never meant to be used to block citizens from using WhatsApp - yet the way it was written by "experts" left so much scope for misuse that it could be used to prevent people from using just about any form of secure communications.
In short, we were left with a policy meant to bolster security, which actually made communication less secure. It's no surprise that many people were forced to speak out against this, and once again, it is a good thing that the government has shown willingness to backtrack. It would have been a great thing if the proposed policy had instead just lived up to the goals described in its vision document.