American politics has been going through a particularly tumultuous phase of late, but sitting in India, it's easy to feel that it doesn't affect you. The reality, however is, what impacts 'American' companies like Google, Facebook, and other global giants can have implications for people in India - and elsewhere - too. And it's not just the laws and policies that matter anymore, as recent events should make you note. The US has been seeing marches, protests, and counter-protests over the last few months, and in the last couple of weeks, things seem to have only escalated. While the tech giants have tried to position themselves as neutral platforms, it's becoming increasingly clear that this is not a tenable position.
Recently, Google laid off an employee for writing an anti-diversity manifesto. Soon after, following a rally in Charlottesville where people marched holding Nazi imagery, tech companies have been cracking down on supremacist speech, abandoning the posture of neutrality.
The Verge reported that Google, GoDaddy, and WordPress all banned neo-Nazi groups from using their platforms. Airbnb banned supremacists as well, and a white-supremacist whose viral video was circulated over the Internet has been blocked on dating site OkCupid.
On one hand, it sounds pretty good to hear that at a time when fake news, hate speech, trolling, and online abuse have become painful facts of life, the big companies are actually starting to take the steps necessary to actually make things better. On the other hand, it's also a potential slippery slope.
Cloudflare, which also provided service to a neo-Nazi site, the Daily Stormer, booted the site off its platform. The company discussed this in a blog post, and in there, it raises some very interesting points.
As pointed out by Matthew Prince, the CEO and co-founder of Cloudflare, its terms of service give it the right to terminate users at its sole discretion. Thus, removing the site isn't a violation of the service agreement. And what's more, even though Cloudflare wasn't in agreement with the ideology of the Daily Stormer, it wasn't planning on removing the site - until the latter made the claim that Cloudflare was a secret supporter, Prince writes.
That's reasonable enough, but as Prince himself points out, it's also potentially dangerous. As he explains, a whole chain of services - from content creators to hosts, transit providers, registrars, ISPs, and browsers, not to mention search engines - is required for users to reach content, and any of them could restrict access to it. But the question is whether any of these should regulate access.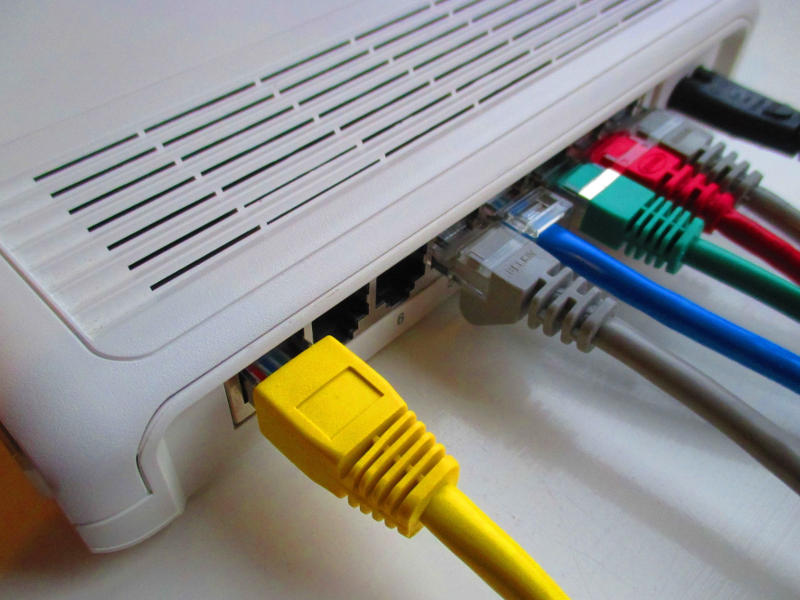 In the case of Cloudfare's action, no due process was followed, and neither was there any public discussion - rather, the removal of the Daily Stormer was carried out as an almost knee-jerk reaction. It was arbitrary, and occurred behind closed doors.
This is a problem, and it's a problem not just for people in the US, but for people all around the world. For companies like Cloudflare to take measures of this sort without any oversight is worrying. Here's what Prince wrote about it:
Someone on our team asked after I announced we were going to terminate the Daily Stormer: "Is this the day the Internet dies?" He was half joking, but only half. He's no fan of the Daily Stormer or sites like it. But he does realize the risks of a company like Cloudflare getting into content policing.
Consider this - in India, we've had 63 Internet shutdowns in six years, according to the Software Freedom Law Centre. Blocking sites has become a regular occurrence, for reasons as petty as trying to prevent the download of pirated movies. This doesn't just affect a few torrent sites either, but huge swathes of the Internet for reasons that are hard to justify.
Right now, companies are blocking things that they feel are unconscionable, and it's a decision that a lot of people are cheering for. Tomorrow, what a global corporation wants to shut down could well be different - and remember, these are decisions that are not happening in public, and are not following any due process. These are arbitrary decisions happening behind closed doors.
What if a global company believes that its bottom line is best served by kowtowing to government pressures and cutting off parts of the Internet? It's not hard to picture that scenario, and the same methods that we're cheering today could well be the problem in the future. Removing hate speech is a great goal - but what's required now is a framework to do this in a public and open manner, with proper accountability for such removals.