Inflation is real
and the cost of living seems to be rising out of control. Everything from food to consumer products seems to be more expensive, and with no signs of a reversal anytime soon, a lot of folks - myself included - are considering ways to cut back on spending. After examining all the usual factors contributing to my worry, such as entertainment indulgences and eating out too often, I was forced to confront a whole class of expenses that had been flying under the radar: my software and service subscriptions.
It took a while to realise how much I've been spending in small, incremental amounts over the past few years. It all started with
CrashPlan
, which I have considered indispensable for ages now. I don't think anyone should be allowed to use a computer without a solid backup plan in place, and this service not only gives me peace of mind but also lets me dig copies of my files out of my machines when I'm nowhere near them. It costs $5 (approximately Rs. 325) per month for a single machine, but I need the multi-PC family plan which costs a slightly more guilt-inducing $12.50 (approximately Rs. 812) per month, with an annual commitment. Luckily, the company has offered discounted renewals from time to time, so I can take some comfort in that I've paid "only" $145 (approximately Rs. 8,900 at the time) for the next two years.
Since I've paid in advance, this doesn't mentally factor in as a recurring expense. If I had to renew today at the regular price though, I'd probably think very hard about whether I could do without it. A few hundred rupees a month for unlimited backups doesn't seem like much, but it does add up over time - and I'm effectively locked in now: I have to keep paying, no matter the rate, if I don't want all my backups on CrashPlan's servers to be wiped out.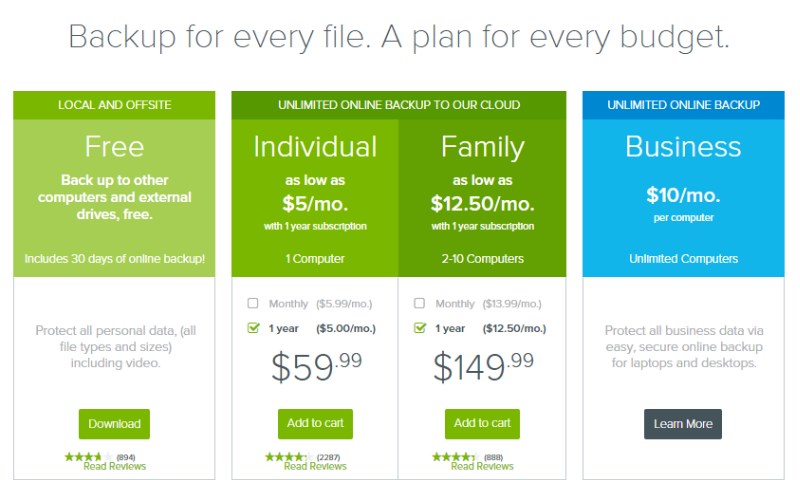 Then there's
Microsoft Office
. It used to be impossible to imagine a PC without Office installed, but that was in the carefree days when piracy was the norm and no one considered it a bad thing. Today, the apparently low figure of Rs. 420 per month for five PCs, and the added benefits of 1TB of cloud storage and full-featured smartphone and tablet apps make it tempting to take the plunge. If you pay for a year in advance, it comes to Rs. 4,200. There is also a single-PC option for Rs. 330 per month or Rs. 3,300 per year, but that just makes the more expensive plan look like it makes more sense.
On a similar note, it's hard to live without corporate licenses (or piracy) for things such as
Adobe
Photoshop, Illustrator and InDesign. Sure, they're overkill for pretty much anything I'd ever have to do, but they're easy to use and more than that, it's fun to just mess around. Should I pay Rs. 2,700 per month (with an annual commitment) just for some occasional messing around? Not a chance. Even Rs. 500 per month for just Photoshop and Lightroom feels wrong. That's one indulgence safely avoided. I'll pay for one month of service if and when I have a project that requires any of these programs. It seems intuitive to pay less per month for a year, but it would be a waste.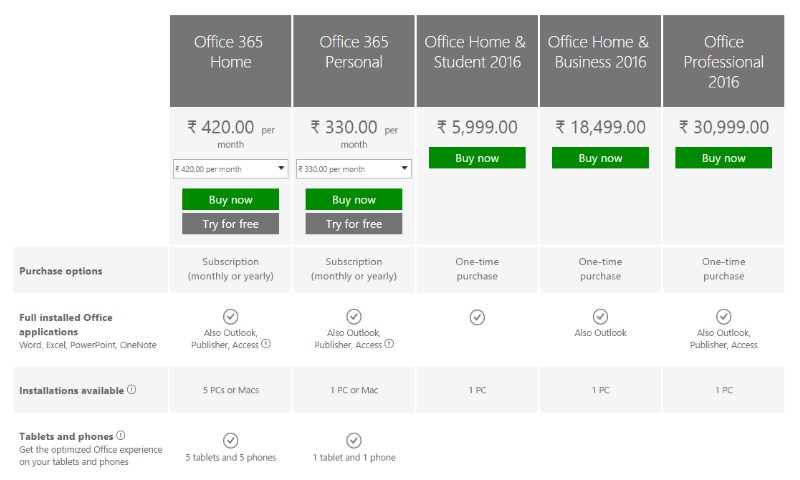 Security is a high priority for me, and while I've been happy with the free Microsoft Security Essentials and an assortment of tools such as Spybot, I recently found myself wondering whether monthly subscriptions are cheap enough that the cost won't matter. Symantec
just introduced Norton Security in India
, priced officially at Rs. 2,999 per year for up to five devices (Rs. 1,399 for those who need only a single machine covered). The introductory offer of half off for the first year makes it even more tempting, and if I cough up Rs. 3,999 right now I get three years of coverage. Too good to pass up? Symantec must be hoping we all think so.
As a heavy
iPhone
and
iPad
user, the free 5GB of iCloud storage just isn't enough for device backups. iCloud photo library also chews through a ton of space. Thankfully, with the recent price drop, I'm paying only Rs. 65 per month for 50GB which doesn't feel too bad. On the other hand, my Apple Music trial will be ending soon and I'm not sure I'll pay the Rs. 120 per month it will cost to keep it going. It's nice to have, but I haven't gotten much use out of it in three months.
In terms of entertainment though, I'd probably jump on board with Netflix if it launched here, or any other equivalent if it seemed to offer a good enough selection. I'm glad that at least this temptation is far off on the horizon.
I'm lucky that I signed up for a Google Apps account when they were still free. If not, I'd be paying Rs. 150 per user per month. However, I do pay $1.99 (approximately Rs. 129) per month for additional Google account storage for an older Gmail account. Between the iCloud, Google Drive and OneDrive storage I now have, I'm glad I didn't start using Dropbox enough to need more space, because that would cost $9.99 (approximately Rs. 649) per month.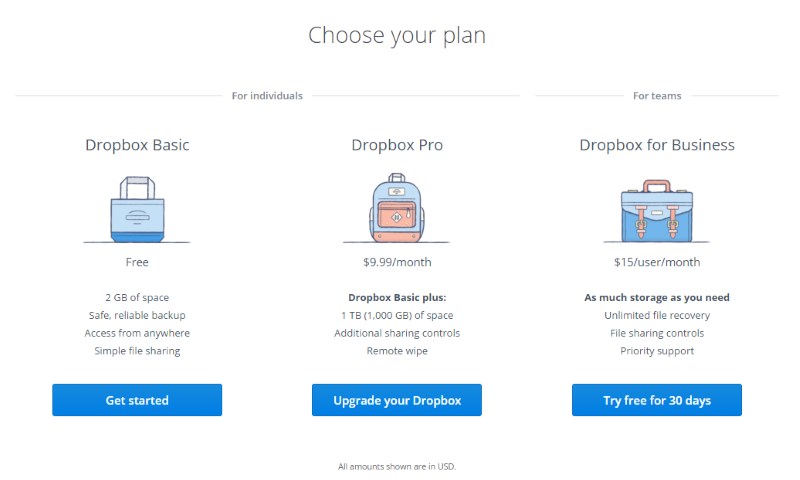 In terms of miscellaneous expenses, I'm also paying around Rs. 100 per month for a handful of domains; mostly useless other than for vanity.
Flipkart
First costs Rs. 500 per year but I haven't jumped on that yet. If
Amazon
Prime launches here with content streaming as part of the package, I might consider that very seriously.
Then of course there's the Rs. 1,500 per month I pay for an agonisingly slow home broadband connection, and Rs. 450 per month for a meagre 2GB of 3G data, in addition to my base plan and usage. I'm sure I'll blow through more when my carrier starts offering 4G.
Other than the amount each service costs, I need to be better about tracking which ones bill per month, which ones auto-renew annually, and which ones I've paid for several years in advance. Storage costs have plummeted recently, and those who haven't been paying attention might find that they can now get what they need with a lower-cost service tier.
So how much does it all add up to? The services I deem essential are costing me approximately Rs. 1,200 per month - and that's only because I chose to pay in advance whenever possible. Paying month to month for all those plus the indulgences I've currently limited myself from would raise that amount to over Rs. 5,000 per month. Connectivity adds nearly Rs. 2,000 to the bill.
It might not seem like much to a lot of people, but if families are eliminating pulses and vegetables from the food they cook and serve, how can anyone justify paying this much for software or services? Some of these subscriptions are replacing huge one-time costs (or piracy) but an increasing number of them are for add-ons, upgrades, and things that were not necessary before but which we can't do without after we get used to them. The catch is that if we don't keep an eye on our spending now, while it's still relatively low, the costs could keep adding up.