Google used to be a search engine that would simply show you where to find answers, but over time, the site has increasingly been turning into an answers engine instead. Google's Knowledge Graph makes it incredibly convenient to find answers to your queries.
The company's most recent SEC filing states, "We used to show just ten blue links in our results. You had to click through to different websites to get your answers, which took time. Now we are increasingly able to provide direct answers - even if you're speaking your question using Voice Search - which makes it quicker, easier and more natural to find what you're looking for."
If you have searched for a product on Google, you may have noticed a box labelled "Sponsored" with pictures of the product and prices from various retailers. These ads are far more likely to grab eyeballs than a simple line of blue links, and Google knows this.
"We asked, what if ads weren't intrusive and annoying? What if we could deliver a relevant ad at just the right time and give people useful commercial information?", Google says at another place in the document.
Google's answers take up a lot of valuable real estate on the screen, so even if the answer wasn't the one you're looking for, you will see fewer links on the first scroll of the page. And on a smartphone, you'll see even less. Studies have shown people don't look look beyond the first few links to get the information they need. So we have a situation where a large number of people don't click on any link at all thanks to the on-the-spot answers given by Google's Knowledge Graph, or end up clicking one the sponsored results. It may not be plainly obvious, but Google's slowly built-up a walled garden, and there's a price to be paid if you want to get in. Google's dominant position in the search market accentuates the problem.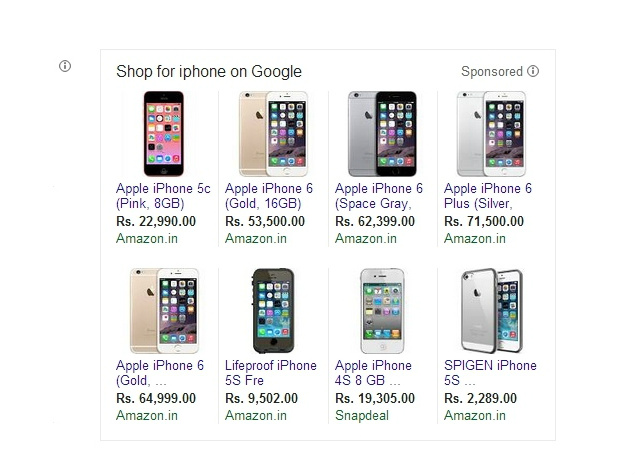 Google isn't alone in changing the way we access the Web either. The concerns that Facebook is building the biggest walled garden since AOL are well documented. However, it's a recent Facebook initiative that's taking things to the next level.
Facebook has partnered with Reliance Communications in India to allow the telco's customers free access to around 40 participating websites. This is part of the company's Internet.org initiative that has been launched in other countries as well.
(Also see: Facebook's Internet.org Comes to India: Everything You Need to Know)
In many ways, this is a great idea. While the number of people in India connecting to the Internet, particularly using mobile devices, has been skyrocketing, there are still huge numbers of people for whom even basic 2G packs are inaccessible because of the cost. But aside from that, the lack of familiarity with the Internet can be an even bigger barrier to adoption. Internet.org makes it possible for this huge mass of people to get a feel of the Internet and gain from sites that are educational, offer news content, and even try a few e-commerce platforms.
There is a flip side to this though. At the moment it isn't clear who is subsidising the cost of Internet, but such initiatives immediately put all non-participating websites at a disadvantage.
The objective of the Internet.org initiative is to bring the next billion online. But if a website isn't among the handpicked group of partners then it is as good as non-existent for Internet.org users. Visiting other sites requires you to get a paid data connection, which can range from Rs. 9 per day for 2G access, to more expensive weekly and monthly access plans. For a vast majority, 3G access is still prohibitively expensive, despite falling rates. Because of this, the name Internet.org seems ironic considering how selective that 'Internet' is.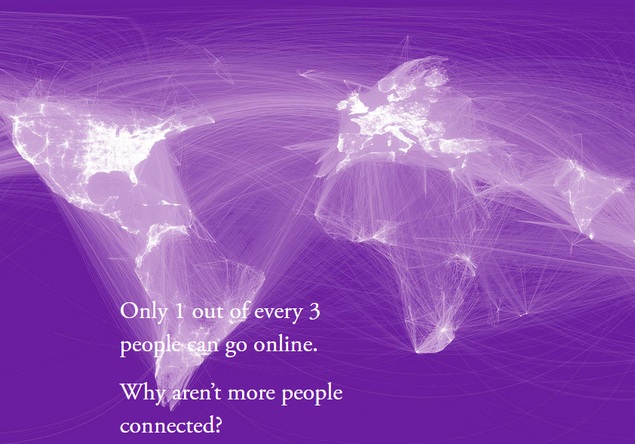 We're not saying that providing free Internet access is a bad thing, but unless the access is universally applicable to all websites, there is a chance that people will have to juggle between various apps to get a taste of the different corners of the Internet. That is quite inconvenient and seems pointless when we already have one app to do the job - the browser.
Which brings us back to Google, a website has effectively become the starting point for most users familiar with the Internet. With Knowledge Graph and paid results taking up the prime real estate, it's becoming increasingly difficult for smaller websites to attract more users via search, even if they have good quality content that's relevant to the search terms.
But that's not the only way in which Google's instant answers can affect the Web. Imagine, for example, if Google partners with Quikr to show secondhand product listings as answers. Competing businesses like Olx would definitely suffer if this happens, but that's exactly what's already happening in reverse - Olx is one of the sites on Internet.org that people can access for free, and this will drive a huge number of new users to the site instead of its competitors.
The Internet was designed keeping free sharing in mind and links taking people from one part to the next. Looking at recent trends, it appears as if we are moving toward a future where the Internet instead comprises of several walled gardens. Unless you are a big corporation or one of its partners, it is getting increasingly harder to be heard on the Internet.