I've been pretty faithful to Flipkart for five years now, but the relationship is turning sour. Only, this isn't the seven year itch - I'm sorry Flipkart, but it's not me, it's definitely you.
Look, there's no better way to put this, but you're making it very difficult for us to continue this relationship. I think I'm speaking on behalf of a whole bunch of geeks when I say this. How are we supposed to compare CPUs, motherboards, graphics cards, or anything involving long spec sheets? Surely you don't expect us to do that on a 4-inch screen. Or do you expect us to do our research on a PC, and then head over to your app on a phone or tablet to order?
It seemed like just yesterday, you were this bright young startup in my neighbourhood, and we mostly bonded over books, but I spent twice as much on tech. Yes, I did the math. I pieced many of the components of my desktop PC from your site three years ago. It could use a few upgrades. Am I likely to buy my next graphics card from you? You tell me, Flipkart.
I've purchased three smartphones on your website. You know, on the desktop version that you say no one loves anymore. Your exclusive deals and flash sales on smartphones are great, but if it weren't for bloggers writing about them, and sending inbound links to your [desktop] site, I wouldn't have been there. Oh and by the way, every one of your exclusive deals is now going to be like a tree falling in a forest.
(Also see: Taking the Web Out of E-Commerce - Why Indian Companies Are Ditching Their Websites)
We were good together, but then you changed. The numbers dropped, and you decided I wasn't worth the effort anymore. I know we're the minority now, and that shipments of PCs are in decline. But that doesn't mean it's extinct - besides, there might be others who want to use the web version on their browser instead of being forced to look at everything on a tiny phone screen.
Hum app ke hain kaun?
Why would you want to go from a mobile first to a mobile only strategy? It's like you're trying to piss off the smartest people on the Internet, with the biggest surplus of computing resources. The glorious PC master race.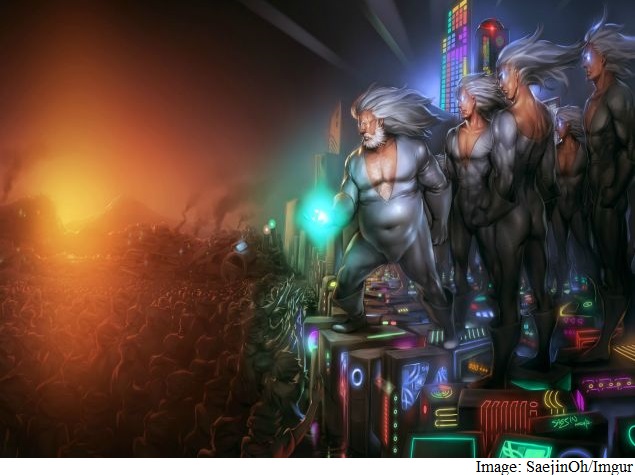 I don't claim to know this tribe better than you, but they're known to be a fanatical group. Let's put it this way... many of them are redditors. And over the years, they've posted a lot of links that brought you users. All those urls will be lost, in time, like tears in rain. Time to 404.
Those aren't the only kind of users you'll be turning away, what about people who use computers in cybercafes? Or IT workers, who spend a majority of their working day on desktops, who are likely to order on your website, on company time and bandwidth. Do you want to turn them away?
A friend of mine uses a Nokia 1100 type phone because he's not allowed to use a smartphone with a camera at the workplace. He is unlikely be your customer. There are others who dislike using smartphones for a number of reasons - because they're too intrusive, distracting and all-consuming. There are others who have entry-level smartphones, with barely enough space for essential apps.
You're this poster-child of startups in India, what with your $15 billion valuation. I believe that's a figure you've earned not for your creativity but execution. So please reconsider.Because otherwise, to quote Taylor Swift, we are never, ever, ever, getting back together.