A couple of years ago, we talked about why Indians aren't cord-cutters yet. Some of the issues that we pointed out at the time included the lack of reliable Internet connectivity, the high cost of Internet access, and a shortage of content to access.
But even back then, the issues around traditional television were getting hard to bear - the ads seem to run for longer than the shows or movies that you're interested in watching, with senseless censorship, and banner ads, hashtags, and giant logos that fill up the screen even as your favourite show is on screen. Throw in some strange sound mixing for ads, and it's no surprise that piracy is still huge in India, just so that we can have a decent viewing experience.
Online video now has a lot on offer, at affordable rates
But all that's begun to change in the last two years. For one thing, we now have many more options in terms of content. Netflix launched in India in January 2016, and about a year later, Amazon Prime Video launched as well.
Star TV's Hotstar has also gotten a lot better, with content from HBO and an exclusive tie up with Disney, apart from live sports such as the IPL and international cricket played in India as well as a few other countries. And then there's Reliance - its Jio Cinema and Jio TV offerings together give a very comprehensive package of entertainment to viewers. And let's not forget DittoTV, which for just Rs. 20, let's people keep up with linear TV.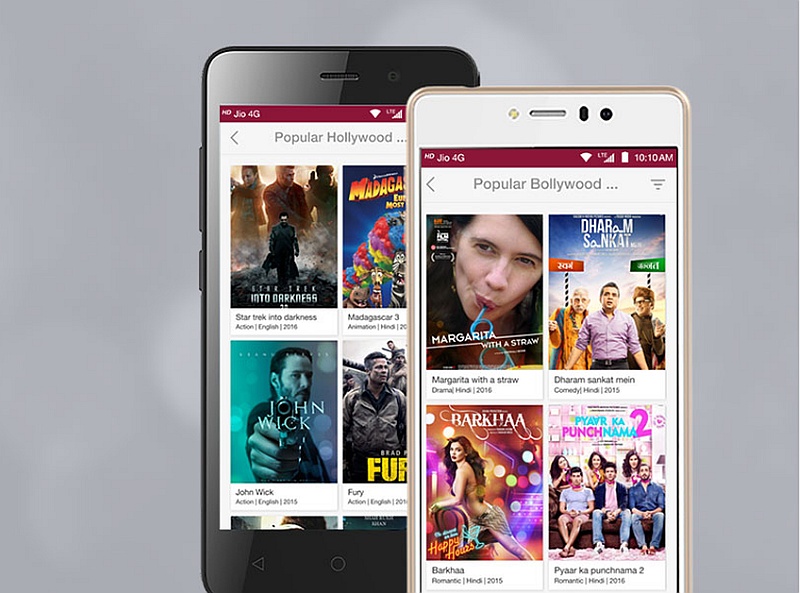 Some of this content is still priced beyond the reach of most users. In the past, Netflix executives have talked about how the company's target audience is iPhone using, and credit card toting. That's reflected in its price - a minimum of Rs. 500 per month, and Rs. 650 per month if you want HD streams.
But the rest of the competition is much more accessible. Hotstar and Hooq are priced at Rs. 199 and Rs. 250 respectively, while Amazon's video offering comes bundled with Prime membership that will set you back by Rs. 499 per year (roughly Rs. 40 a month). DittoTV is probably the cheapest offering of the lot, at Rs. 20 a month, although even that can't compete to the best rate of all - free.
Hotstar has a large amount of free content for people who aren't interested in watching the Marvel movies, or HBO's shows. And if you're a Reliance Jio subscriber who also signed up for Jio Prime, then you don't need to pay extra to access Jio Cinema, which is video on demand, or Jio TV, which is live TV. Couple that with the fact that Jio's plans get you at least 1GB of data a day, and you can see some people replacing their televisions with just their phones.
Data is now much more readily available, at lower prices
Two years ago, a steady Internet connection at reasonable prices seemed impossible. Thanks to Reliance Jio, 4G is now a widespread option in India, and the mobile network is actually India's largest broadband provider.
The company is also now taking the first steps into wired broadband with its preview offer providing 100GB data at 100Mbps. It's hard to say what impact Jio will have in the wired broadband market, but it's clear that the incumbents don't want to be disrupted like the mobile companies were.
Airtel's broadband plans have started to offer twice the data at the same price. Some plans offer 100Mbps speeds as well - for Rs. 1,799 per month, you will get 220GB of data, at 100Mbps. That's a remarkable plan compared to what we were used to just two years ago. And it's not the only one.
ACT Fibernet has launched a gigabit connection in Hyderabad with more to come. And before that, it had started to increase the FUP limits it was offering people. Excitel in Delhi is now offerings "truly unlimited" plans with no data caps, and it's not the only provider to do so either. With Excitel, you can get speeds of 50Mbps with no caps for just Rs. 695 per month. Data isn't a limiting factor for Internet video in India anymore.
The experience is just better online
Despite the low rates for data and content, when you factor in both subscription and data, it still adds up to more than what you'll pay for a cable/ DTH TV connection in most cases.
But online providers can lay claim to something that DTH companies simply can't say. It's that they're just more convenient. With cable or DTH, you're stuck using a set-top box with an arcane and needlessly confusing interface, an oversized remote that is inconvenient at best, and programming guides that are just about a step better than useless.
So the only advantage the DTH and cable guys have is the big screen TV they are paired with. In the past getting your digital video content onto the television used to require a certain amount of effort, but today, thanks to dongles such a the Chromecast and the Amazon Fire TV Stick, you've got extremely simple, and cheap options at hand. There's still room for improvement, but the experience is simply leagues ahead of anything that the television providers are offering.
Perhaps that's why Airtel launched a new smart DTH STB, which comes with apps for YouTube, and Netflix, with the option of installing more apps, and also built in Chromecast support. But the unit is priced at Rs. 4,999, and you enjoy the full experience only if you are an Airtel subscriber.
Allegedly, Reliance Jio's new set top box will also have similar functionality, though we have no confirmation of this as of now.
Beyond that, the viewing experience on OTT services is also simply better. There are no ad breaks (except if you are trying to watch live sports) and there are no banners obscuring the screen. Censorship is also largely avoided - Amazon has adopted an interesting strategy to work around the issue, while the other providers have simply ignored censorship.
It's easy to find what you're looking for and just start watching. And you can do this on a variety of devices, depending on what's most comfortable for you at that given moment.
Frankly, looking at all of this, the question is not whether we're ready to cut the cord, but why you haven't already.