The Internet adds a lot of convenience and efficiency in our life, but it can come at the cost of privacy and security. When you're shopping online, you're exposing your private information to a larger audience than you might actually be comfortable with. And while most of these sites could be harmless, bad security in one minor site can affect you all the way to more secure places.
One such example is the online logistics management of Apollo Pharmacy. The website is used to handle the logistics of the company's shipments around the country. NDTV Gadgets reader Aditya Kshirsagar (@a_itya) tipped us off to the fact that a number of links being shared on social networks such as Facebook were giving access to this database to people outside the company.
When contacted, a spokesperson denied having any knowledge of the matter and requested that we share the links with them. The links are no longer active after this conversation took place, and we have not received any further response from Apollo.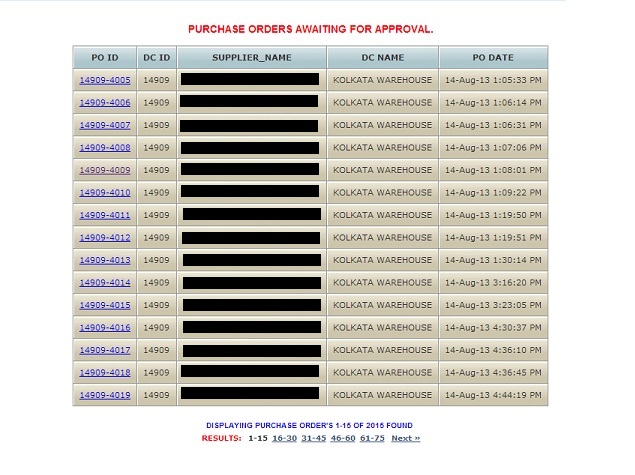 While getting access to a distributor management site might seem like a minor problem, with no real impact on patients and customers, it is a worrying indication and all companies, and not just e-commerce firms, need to pay special attention to having checks in place for our data, in this connected age.
Update: Apollo Pharmacy seemed to have fixed the vulnerabilities after being informed about the same, as one can no longer access the data.

For the latest tech news and reviews, follow Gadgets 360 on Twitter, Facebook, and Google News. For the latest videos on gadgets and tech, subscribe to our YouTube channel.
Related Stories