Online healthcare platform Practo announced Thursday the launch of speciality specific modules for Physicians, Paediatricians and Dentists on Practo Ray, its cloud-based healthcare management solution.
The new specialities will be available in across 100 Indian cities and countries in South East Asia, Latin America, Middle East and Eastern Europe, the company said.
In the blog announcing the launch, Shashank ND, founder and CEO of Practo writes that the new version was launched in close collaboration with thousands of doctors globally, in order to address preventable deaths, and India's low doctor-patient ratio.
Practo Ray's new module for physicians enables doctors to digitally prescribe lab tests, generate digital lab reports, and check real-time status of the patients' test, with an index of nearly 100,000 commonly prescribed medicines and brands.
"Doctors can now prescribe lifestyle advice in one click, using preset templates for all common chronic diseases," writes Shashank on the Practo blog. The regular reminder notification feature ensures that the patient follows dosage and treatment advice on time, the company said.
Practo Ray Paediatric EMR (electronic medical record) uses five automated WHO standard Growth Charts to help parents document their child's growth pattern including length/height-for-age, weight-for-age, weight-for-length, weight-for-height and body mass index-for-age. These records will be stored on the Childs' Practo account and can be accessed, updated and shared with other doctors as and when required. Practo Ray Paediatric EMR also enables the parents to receive automated vaccination reminders. By simply entering the child's birth date, the software generates a 10 year vaccination schedule, which is synced with the Practo account.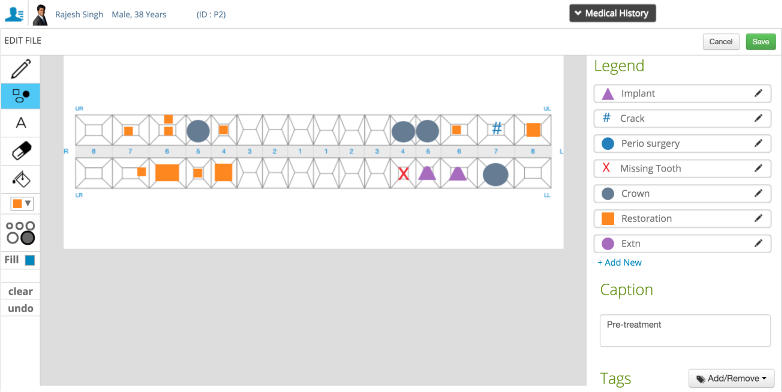 Practo Ray Dental EMR allows dentists to stay in control of dental procedures on a single dashboard, control revenue flow, access information on pending lab orders and upcoming procedures, and enable appointment scheduling. Patients can also view the entire procedure, get their digital dental records, dental procedure updates, test reports and prescription details on the Practo app automatically without having to collect it from the clinic or get it via email.
Over the coming months, Practo Ray will add more healthcare areas like Ophthalmology and Gynaecology, the company said in an emailed statement.
Founded in 2007, Bengaluru-based Practo is one of the largest funded players in the online healthcare space, with apps for patients and cloud-based SaaS software for doctors. Practo Ray plans have a monthly charge of Rs. 999 per month for the starter plan, while the Ray Pro plan costs Rs. 1,999.
Currently present in four other countries apart from India - Singapore, Philippines, Indonesia and Malaysia, it has global aspirations in the healthcare space.