Mumbai-based real estate portal Housing.com is reportedly having a series of defections with three of its senior staff members reportedly joining ex-CEO Rahul Yadav's new startup.
Housing.com' Chief Marketing Officer, Pratik Seal; Azeem Zainulbhai, Chief of Staff, and Suvonil Chatterjee, Chief Design Officer at Housing.com, have reportedly left the company, claims Inc42.
The report further states that Rahul Yadav has secured a "huge round of funding" from Flipkart and Paytm founders.
Chatterjee's LinkedIn profile presently lists him as an 'Ex-Chief Design Officer'. We reached out to a media spokesperson at Housing.com, who confirmed his departure from the company. Pratik Seal was not reachable on his phone.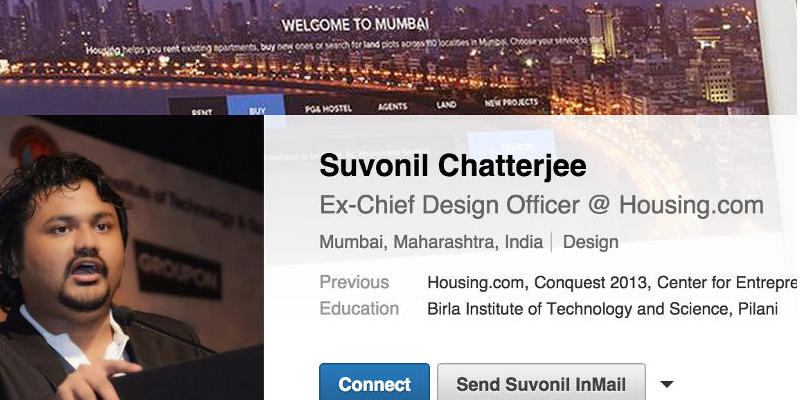 Rahul Yadav's post on Facebook alludes to an ongoing work relationship between the two.
Paytm and Flipkart founders Vijay Shekhar Sharma, Sachin and Binny Bansal haven't responded to our queries for a comment.

Housing.com's mailed response, addressed by iCEO & COO Rishabh Gupta and CBO Jason Kothari said that the firm's senior management team that will be driving the company going forward "is not only very much intact but will be expanding significantly soon, as the company enters a new dynamic phase of driving efficiencies and growth."

According to news reports, Housing.com is reporedly laying off over 600 employees in the next quarter as it tightens its cash burn. The firm claimed to have over 1 million verified property listings, and acquired HomeBuy360, a cloud-based sales lifecycle management platform for $2 million (roughly Rs. 13.06 crores) in August.

Disclosure: Vijay Shekhar Sharma's One97 is an investor in NDTV's Gadgets 360.