Google might not be a scrappy startup anymore, but despite being one of the biggest companies in the world, they have managed to hold on to a unique sense of humour and that's most apparent on April 1 every year.
The company has a long tradition of April Fools' Day jokes, and different teams like
Chrome
and
Maps
and
Gmail
all come up with their own pranks so there's a lot to choose from just out of
Google
.
(
Also see:
Samsung and HTC both show off smart-gloves on April Fools' Day
)
Last year, more than a few people actually believed that Google Nose - a sniff search system - was a real thing. Here's the ones we've seen so far this year:
Google Pokemon Maps
This year, the Google Maps team got off to an early start, and on Monday announced the Google Maps Pokemon challenge. It's a April Fools' Day gag that's been planned for a while, because Google has populated its Maps apps on Android and iOS with the various "mons" from Pokemon.
When you launch the Maps app and go to the search bar, you'll see a blue Poke Ball with Press Start written next to it. The map zooms in on Japan, and the screen is populated with Nintendo's Pokemon. As you scroll through the map, you can tap on a Pokemon and trap it in a Poke Ball. You get to see a Pokedex entry, and then a Pokeball marks the spot on the map where you caught it. Gotta catch them all!
The whole map is filled with Pokemon so it can take some time and searching to actually find them after the first rush, but it's still a great joke and a world filled with Poke Balls is its own reward.
Gmail Shelfie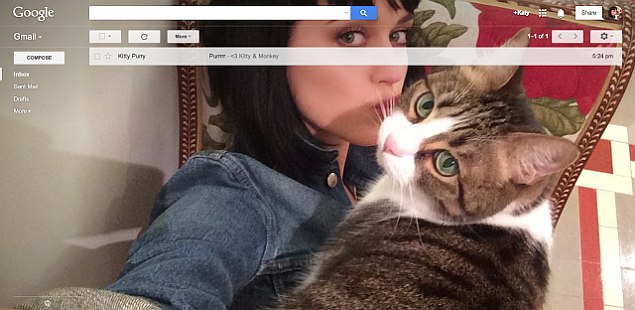 While the service was indeed launched on April 1, Gmail was not actually an April Fools' Day joke. Ten years down the line though, they're more than happy to join in on the fun.
In a long and serious sounding blog post, the selfie is credited to Gmail's custom themes.
"You all love setting selfies as your custom theme in Gmail, but you've told us there's one major problem: there isn't a way to share your selfie with others. As the pioneering platform for selfies, Gmail is committed to being at the forefront of innovation in the selfie space. And we think it's a tragedy that your handsome hair, luscious lashes and beautiful brows have been trapped in your own inbox. Until now, that is. Today, we're proud to free your selfies by launching Gmail Shelfie, the SHareable sELFIE."
Because obviously, we want more ways to share a selfie.
Emoji Translate in Chrome
The Android and iOS apps for Chrome now come with a great new feature that was announced on the Chrome blog - Google Translate support for emoji!
Let's face it - who wants to actually read text? As the post puts it, "you can now read all your favorite web content using efficient and emotive illustrations, instead of cumbersome text."
This April Fools' Day prank could be a little too much to take so thankfully you have to activate it yourself. To view webpages in emoji, you need to update to the latest version of Chrome for mobile, and then go to the menu settings and select "Translate to Emoji" and reload to change the page from English, to Emoji!
Auto Awesome Photobombs
When a selfie can't cut it, a celebrity photobomb can still save your picture. Getting a celebrity, even one past their prime, can be a tricky job though. That's where Google+ comes in, with their Auto Awesome Photobombs, as explained in this post.
That's right - your photos could feature David Hasslehoff making funny poses. The rest of the Baywatch crew was nowhere in the picture, which is kind of sad, because if any group deserved a "where are they now" ending, then it's these people.
Just upload a picture to Google+ and leave some space on one side, and your picture might just become more #Hoffsome, to quote the post.
Google Magic Hand
The Google Japan team got a head start on the rest of the company and they've released the Magic Hand, which does all the hard work of actually using your smartphone. Clearly, the Chrome team's finger exercise video from 2011 didn't do the trick.
The Magic Hand can be attached to any keyboard, with right and left handed versions, a cat's paw and even a back scratcher, the video claims. The full post by the Google Japan team is here and you can see the Magic Hand in action below.

Nest Total Temperature Control
That air nozzle over your head in a plane doesn't really do anything useful does it? Nest, which was acquired by Google has a solution along with Virgin Airlines and that's Total Temperature Control, which lets you take your chair from a Cancun Afternoon to a Chicago Polar Vortex. Here's the full video:
WazeDates
Google acquired Waze last year and Waze also gets in on the April Fools' Day act, announcing WazeDates.
The idea, according to the video, is to measure indicators that are common amongst single app mobile, such as your Facebook relationship status, your frequent use of taxis during peak dating hours, and unusually small food delivery orders. Using the app, you can find other likely singles on the road nearby, getting dates on the go.
We'll keep updating this page with any further April Fools' Day pranks Google pulls, so keep checking back to see the latest. Feel we missed something? Let us know in the comments section below.