Google's Nest Labs is releasing a new version of its talking smoke detector, as well as its brand new Nest Cam, as part of its attempt to turn homes into yet another thing that can be controlled and tracked over the Internet.
The gadgets unveiled on Wednesday are Nest's most significant product updates since Google bought the Palo Alto, California, company last year for about $2.75 billion (roughly Rs. 17,573 crores). A few months later, Google bought surveillance-camera maker Dropcam for $517 million (roughly Rs. 3,300 crores) to help Nest realize its ambition of creating "thoughtful" homes.
Like several other technology companies, Google is implanting its own products and services into homes as more appliances and other gadgets feed into an Internet-connected matrix. Nest, which is led by former Apple engineer and iPod designer Tony Fadell, is playing a central role in Google's expansion into homes.
Google also is building an operating system called Brillo to enable all the Internet-connected home devices to communicate with each other. Brillo will compete against a similar system called HomeKit offered by Apple.
In most instances, a person's smartphone will serve as a remote for controlling all the Internet-connected appliances. The smartphones can also be used to receive notifications about what's happening in the house.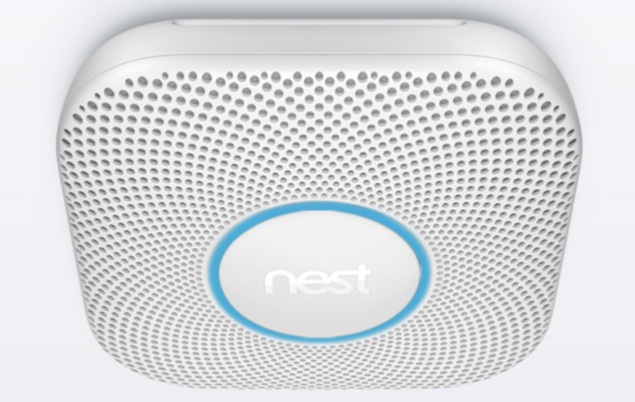 The concept of a fully automated home once seemed like a far-off vision, Fadell said, but not any longer. "We have changed the conversation of the connected home," Fadell boasted.
Google and other technology companies will still need to overcome people's concerns about protecting their privacy before automated homes become commonplace.
Nest Cam is an updated version of the Dropcom Pro. It can record full-HD video at 30fps, has a 130-degree field of view (FoV), and an infrared range of 25 feet. It sports a sleeker design, apart from a stand with a magnet that can be connected to refrigerators and better infrared technology for recording images in the dark. It will cost $199 (roughly Rs. 12,700). More details can be found on the company's site.
Nest is also offering a $10-per-month subscription service that will store up to 10 days of video, send alerts about suspicious activity and bundle up to three hours of clips likely to be of the most interest to the home occupants.
Nest's next-generation smoke detector, the new Nest Protect, will have more sophisticated sensors for sniffing out fires and a 10-year lifespan, up from seven years. The device also will perform automatic tests each month to ensure its speaker and horn are working properly. As with the original version of the smoke alarm, it will announce a potential problem in an automated voice before resorting to a loud alarm. It will sell for $99 (roughly Rs. 6,300). More details are available on Nest Lab's site.
Written with inputs from PTI