Ex-Googler Sanmay Ved purchased the Google.com domain for few minutes in October last year and was later rewarded by the search giant. At the time he did not mention the exact reward amount the search giant offered. However, he did say he got more than $10,000. Google finally on Thursday mentioned how much it rewarded Ved. The company also gave details on rewards it offered to others who found bugs for Google.
In its latest "Google Security Awards-2015 Year in Review" post. Google mentioned that it initially gave $6,006.13 (approximately Rs. 4 lakhs), which spells out Google numerically. However, when the company found out that Ved's not interested in taking the money and would rather see it go to charity, it doubled the amount.
"You may have read about Sanmay Ved, a researcher from who was able to buy google.com for one minute on Google Domains. Our initial financial reward to Sanmay-$ 6,006.13-spelled-out Google, numerically (squint a little and you'll see it!). We then doubled this amount when Sanmay donated his reward to charity," said Eduardo Vela Nava, Google Security executive on the company blog post.
To recall, Ved bought Google.com for $12 (approximately Rs. 790) and held on to the domain for a few minutes, before Google realised what had happened and cancelled the accidental sale of the domain, and Ved was refunded his $12.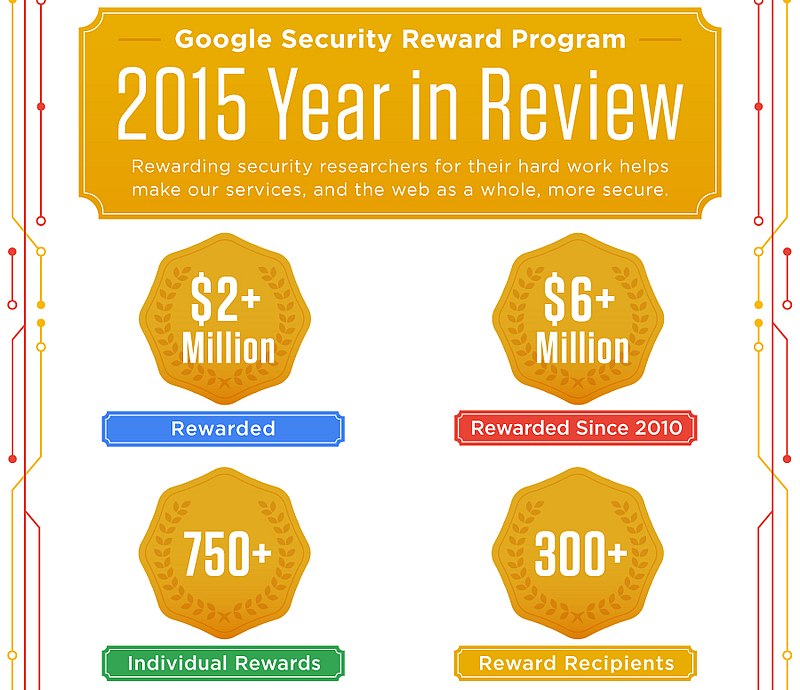 The company claims that in 2015 it gave away over $2 million to more than 300 recipients as a part of its Security Reward programme - with over 750 individual awards. The company said awards were given to developers and researchers from Great Britain, Poland, Germany, Romania, Israel, Brazil, United States, China, Russia, and India, among other countries. It added it has paid out over $6 million in awards since it started the programme in 2010.
To recall, Google in 2015 added Android to its Security Reward programme. Nava added, "We launched our Android VRP in June, and by the end of 2015, we had paid more than $200,000 to researchers for their work, including our largest single payment of $37,500 to an Android security researcher."
The blog post further details the fruits of its Vulnerability Research Grants programme, and reiterated its opening of a new research area specifically for security research into Google Drive in December.