Google has announced that it is enhancing its Cloud Print service to offer more functionality by releasing a driver for Windows devices and adding the ability to share a printer through the service just by publishing a link.
The Google Cloud Print service allows users to connect their printers to the Web and remotely print documents. Both cloud-ready as well as classic printers (the ones that need a computer to work or connect to the local network) can be added to the service. However, until today, the service was only available through the Chrome browser.
Google has now released a new driver for Windows that lets you install a Google Cloud printer as a regular Windows printer, similar to some of the Save-as-PDF printers offered by the likes of FoxPDF. This means the printer will be accessible via any Windows app that offers print functionality.
In addition to this, Google has also introduced Google Cloud Print Service, that runs as a Windows service so administrators can easily connect existing printers to Google Cloud Print in their local networks.
Additionally, Google has made the process of sharing your Cloud-enabled printer with others a little bit easier, with the new sharing settings. Sharing your printer with those nearby is as easy as sharing a link.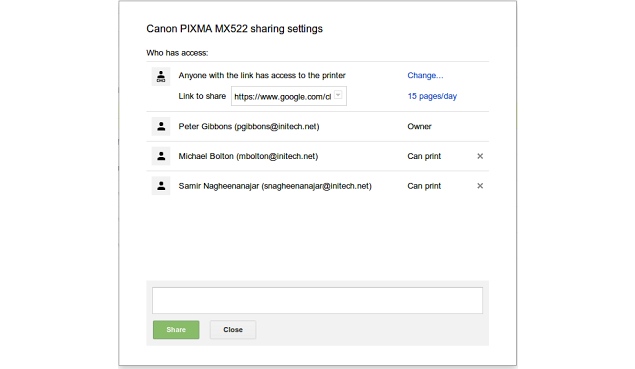 Google had earlier
launched the official Android application for its Cloud Print service
, enabling users to print from Android devices.
For the latest tech news and reviews, follow Gadgets 360 on Twitter, Facebook, and Google News. For the latest videos on gadgets and tech, subscribe to our YouTube channel.
Related Stories