Google has now enabled embeds on Google+, its social networking website, allowing users to embed public Google+ posts anywhere on the web.
With the move, Google
follows
the likes of Twitter and Facebook, sites that also allow users to embed specific tweets and posts on different websites through a set of code. As per Google, embeds support text, photo and media posts and are fully interactive, so visitors on a third party site will be able to +1, comment and follow the user who wrote the original post, inline.
To embed a post, users simply need to find a public post on Google+, and select 'Embed post' from the drop-down menu. They just need to copy the code, and add it to their web page for embedding it.
In addition to embeds, Google has also integrated Google+ Sign-ins with its Authorship program. This implies that Google's search results, news and other web products will display the author's name, picture and/ or a link to their Google+ profile when they blog through WordPress and Typepad blogging platforms using their Google credentials.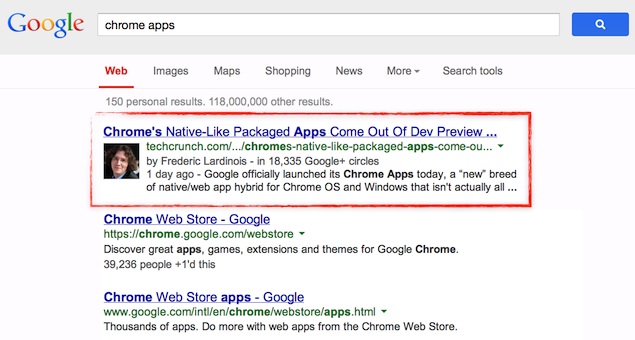 This essentially means that if you sign-in on WordPress or Typepad through your Google credentials and blog, your blog-posts would appear with your name, picture and/ or a link to your Google+ profile when it appears in Google's search or news listing.
Google has tied up with NDTV.com, Business Insider, Elle, Eurosport, Financial Times, LA Times, National Geographic, Rolling Stone, Sports Illustrated, People StyleWatch, TechCrunch, Thrillist, TV Guide, US Weekly, and The Verge to showcase embeds. It is also working with sites like About.com, WikiHow, and Examiner to extend its Authorship program to them.
With the initiative, it looks like Google intends to promote Google+ which has failed to get the same level of traction and attention as Twitter and Facebook, aiding discovery of content which is currently restricted to users of the Google+ platform. With Google+ content appearing on other websites, perhaps Google hopes that it would be able to pull more users. The company is doing its best to integrate Google+ with all its products including YouTube and Chat, to further promote its use.