Myntra, a Flipkart company is buying out Jabong for $70 million (approximately Rs. 471 crore) in cash, according to Jabong parent-company Global Fashion Group. This will be Flipkart's second big purchase in the world of fashion retail after it had acquired Myntra in 2014 in what was the biggest e-commerce deal at the time.
There had been speculation for a while now that Jabong was going to be sold. Most people, however, were looking towards the Aditya Birla Group, which recently launched a fashion marketplace called Abof.com, and Flipkart rival Snapdeal, as potential buyers.
A press release issued by Myntra states that it is the lead on this acquisition, while Flipkart co-founder and Executive Chairman Sachin Bansal tweeted welcoming Jabong to the Flipkart family, as did co-founder and Flipkart CEO Binny Bansal.
In the mailed statement, Binny Bansal, CEO and Co-Founder, Flipkart said, "Fashion and lifestyle is one of the biggest drivers of e-commerce growth in India. We have always believed in the fashion and lifestyle segment and Myntra's strong performance has reinforced this faith."
Of course, Myntra's journey with Flipkart has been a bit of a roller coaster - after the company was acquired, Flipkart charted a controversial app-only approach for Myntra. This experiment was short lived, with pushback from customers and a lot of scrutiny about the app-only strategy and what it foretold for other companies. In the end, little less than a year later, the company took a u-turn and relaunched the website.
With the acquisition of Jabong, it has strengthened its hold in the fashion space, and will probably be able to keep away newer competitors like Abof.com, and old foes like Amazon, thanks to the increased catalogue and customer base.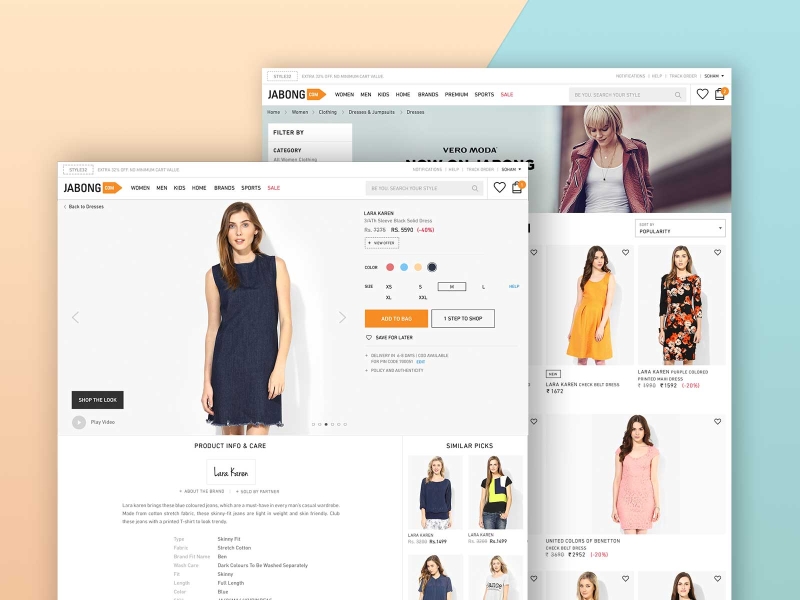 "The acquisition of Jabong is a natural step in our journey to be India's largest fashion platform. We see significant synergies between the two companies especially on brand relationships and consumer experience," said Ananth Narayanan, CEO, Myntra.
Curiously, the news comes soon after Myntra founder Mukesh Bansal left Flipkart, though the developments are likely not connected. Mukesh Bansal spent two years working with Flipkart after the acquisition, leaving in March this year.
Myntra's announcement also coincided with the launch of Amazon Prime in India. It's an interesting coincidence which also throws into sharp focus the areas that the two companies feel that they need to focus on right now. According to rumours, Amazon Prime has been in the pipeline for India for a long time now, but has been getting delayed because the company wanted to launch it with Prime Video, but that's been a challenge because of licensing deals. Now, Prime has finally launched in India, and while there are no video service yet, they are said to be "coming".
This could prove to be a stumbling block for Amazon, as rival Flipkart already has a Prime like service available in the form of Flipkart First. This provides free shipping and other benefits, much like Amazon Prime.