Google has released its Year in Search 2015 list, which includes top trends from across the world and also individual countries, including India.
The search trends this year saw a change on top with Flipkart dethroning IRCTC to top the 'Most Searched Searches' term list in India with the latter taking the second spot. To recall, IRCTC topped 'Most Searched Searches' list both in 2013 and 2014. Some of the other top searched terms included in the list were SBI (State Bank of India), Amazon, Snapdeal, Indian Railways, HDFC Bank, Cricbuzz, WhatsApp, and Paytm.
Micromax's Yu Yureka topped the list of 'Most Searched Mobile Device' in India followed by Apple iPhone 6s and Lenovo K3 Note. The Lenovo A7000 stood at fourth spot while the Moto G came fifth. Last year, Motorola's Moto G was the most searched device in the country. Micromax's Canvas Sliver 5 came at sixth followed by Samsung's Galaxy J7 and Motorola Moto X Play at eighth. The last two phones in most searched device list in India were the Micromax Canvas Spark and Lenovo A6000.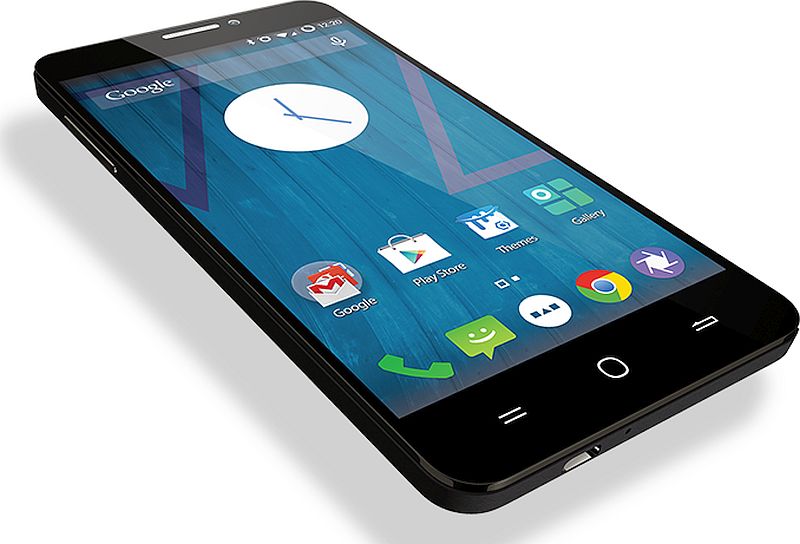 In the global Top Trending Consumer Tech Searches list, the iPhone 6s topped the list followed by Samsung Galaxy S6 at the second spot, and Apple's first smartwatch, the Apple Watch at the third spot. Apple's iPad Pro was at the fourth spot and LG G4 was at the fifth spot. Samsung's new phablet Galaxy Note 5 came at sixth followed by Samsung Galaxy J5 at seventh, and HTC One M9 at eighth spot. Google's Nexus 6P, despite launching late in the year, was the ninth device in trending list followed by Microsoft's Surface Pro 4 at last spot.
The 'most searched' for people in India list was topped by Sunny Leone, for the second consecutive time this year. This was followed by others including Salman Khan, APJ Abdul Kalam, Katrina Kaif, and Deepika Padukone. In the list, Shah Rukh Khan came on distant sixth while Prime Minister Narendra Modi was at the tenth spot. Last year, Narendra Modi was the second 'most searched' person in India.
Globally, the Top Trending searches of 2015 listed Lamar Odom at the top followed by Charlie Hebdo on the second spot. The list was completed by Agar.io, Jurassic World, Paris, Furious 7, Fallout 4, Ronda Rousey, Caitlyn Jenner, and American Sniper.
Google Trends - Mobile Devices, 2015, India
1.Yu Yureka
2.Apple iPhone 6S
3.Lenovo K3 Note
4.Lenovo A7000
5.Moto G
6.Micromax Canvas Silver 5
7.Samsung Galaxy J7
8.Moto X Play
9.Micromax Canvas Spark
10.Lenovo A6000
Google Trends - Searches, 2015, India
1.Flipkart
2.IRCTC
3.SBI - State Bank of India
4.Amazon
5.Snapdeal
6.Indian Railways
7.HDFC Bank
8.Cricbuzz
9.WhatsApp
10.Paytm
Google Trends - Trending Searches, 2015, India
1.ICC Cricket World Cup 2015
2.Bahubali
3.Bajrangi Bhaijaan
4.Prem Ratan Dhan Payo
5.Indian Premier League (IPL)
6.APJ Abdul Kalam
7.SSC Exam
8.Bigg Boss 9
9.Hotstar
10.Star Sports
Google Trends - People, 2015, India
1.Sunny Leone
2.Salman Khan
3.APJ Abdul Kalam
4.Katrina Kaif
5.Deepika Padukone
6.Shah Rukh Khan
7.Yo Yo Honey Singh
8.Kajal Aggarwal
9.Alia Bhatt
10.Narendra Modi
Google Trends - Trending Movies, 2015, India
1.Bahubali
2.Bajrangi Bhaijaan
3.Prem Ratan Dhan Payo
4.ABCD 2
5.I
6.PK
7.Puli
8.Roy
9.Hamari Adhuri Kahani
10.Srimanthudu
Google Trends - Bollywood Actor (Male), 2015, India
1.Salman Khan
2.Shah Rukh Khan
3.Akshay Kumar
4.Shahid Kapoor
5.Hrithik Roshan
6.Ranbir Kapoor
7.Aamir Khan
8.Varun Dhawan
9.Amitabh Bachchan
10.Ajay Devgan
Google Trends - Bollywood Actor (Female), 2015, India
1.Sunny Leone
2.Katrina Kaif
3.Deepika Padukone
4.Alia Bhatt
5.Radhika Apte
6.Anushka Sharma
7.Aishwarya Rai Bachchan
8.Kareena Kapoor
9.Priyanka Chopra
10.Poonam Pandey
Google Trends - Sportsperson, 2015, India
1.Virat Kohli
2.Lionel Messi
3.Sachin Tendulkar
4.M S Dhoni
5.Cristiano Ronaldo
6.Roger Federer
7.Sania Mirza
8.Rohit Sharma
9.Yuvraj Singh
10.Novak Djokovic
Google Trends - Trending Consumer Tech, 2015, Global
1.iPhone 6S
2.Samsung Galaxy S6
3.Apple Watch
4.iPad Pro
5.LG G4
6.Samsung Galaxy Note 5
7.Samsung Galaxy J5
8.HTC One M9
9.Nexus 6P
10.Surface Pro 4
Google Trends - Trending Searches, 2015, Global
1.Lamar Odom
2.Charlie Hebdo
3.Agar.io
4.Jurassic World
5.Paris
6.Furious 7
7.Fallout 4
8.Ronda Rousey
9.Caitlyn Jenner
10.American Sniper
Google Trends - Trending Global News, 2015, Global
1.Charlie Hebdo
2.Paris
3.Hurricane Patricia
4.Isis
5.Nepal
6.El Chapo
7.Greece
8.Baltimore Riots
9.San Bernardino
10.Hurricane Joaq
Google Trends - Trending People, 2015, Global
1.Lamar Odom
2.Ronda Rousey
3.Caitlyn Jenner
4.Adele
5.Charlie Sheen
6.Ruby Rose
7.Donald Trump
8.Sia
9.Dakota Johnson
10.Jeremy Clarkson
Google Trends - Trending Global Sporting Events, 2015, Global
1.Copa America
2.Wimbledon
3.Tour de France
4.Rugby World Cup
5.Super Bowl
6.Mayweather vs Pacquiao
7.Indian Premier League
8.US Open
9.ICC Cricket World Cup
10.Australian Open
Google Trends - Trending Movies, 2015, Global
1.Jurassic World
2.Furious 7
3.American Sniper
4.Fifty Shade of Grey
5.Minions
6.Spectre
7.Straight Outta Compton
8.Mad Max
9.Prem Ratan Dhan Payo
10.Birdman
Google Trends - Trending TV Shows, 2015, Global
1.Big Brother Brazil
2.Jessica Jones
3.Bigg Boss
4.Fear the Walking Dead
5.Better Call Saul
6.Game of Thrones
7.Daredevil
8.One Punch Man
9.Verdades Secretas
10.Scream Queens
Google Trends - Trending Loss, 2015, Global
1.Bobbi Kristina
2.Cristiano Araujo
3.Christopher Lee
4.Sandra Bland
5.Stuart Scott
6.Leonard Nimoy
7.Zhanna Friske
8.Naomi Kawashima
9.Scott Weiland
10.BB King
Google Trends - Trending Music Artists, 2015, Global
1.Adele
2.Sia
3.Eagles of Death Metal
4.Sam Smith
5.Meghan Trainor
6.Fetty Wap
7.N.W.A
8.Eazy-E
9.Hozier
10.Chris Stapleton