Facebook's Free Basics program has been facing controversy in recent times including a particularly damning letter from the Telecom Regulatory Authority of India (Trai). The regulator accused Facebook of trying to subvert the democratic process and slammed it for its template driven responses that turned a question about differential pricing into a battle for Free Basics.
Now, the company seems to have made a change to its Free Basics platform to make it seem more open. Earlier the Free Basics app and its website were both free to users of Reliance's data network, and not available to anyone else. However, Trai then asked Reliance to temporarily halt access to Free Basics.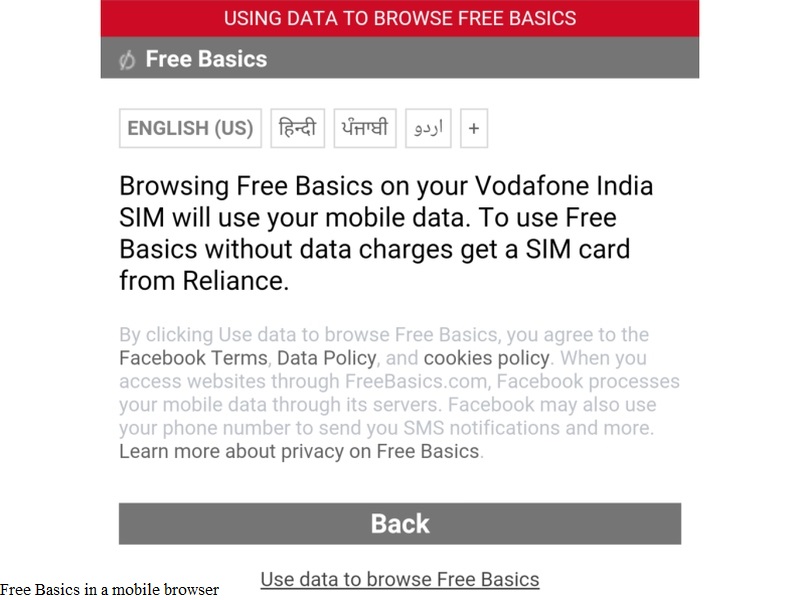 This has not, however, been done. Instead this appears to have resulted in making Free Basics available to all users, regardless of their network. Today, if you visit Internet.org from a different network, you see the message above, warning you about data consumption and telling you it is free on the Reliance network. This means that at present, you can visit the Free Basics website and see a list of websites, and browsing through the Free Basics services loads highly optimised pages that won't consume much data. However, if you click on the links to the services, you end up opening their regular web pages, which will consume data as usual. Therefore, Free Basics isn't really much more than a directory service on non-Reliance networks, at present.
However, the behaviour of the Android app has not changed as yet. As you can see in the image below, the Android app still requires you to be on a Reliance connection in order to browse Free Basics.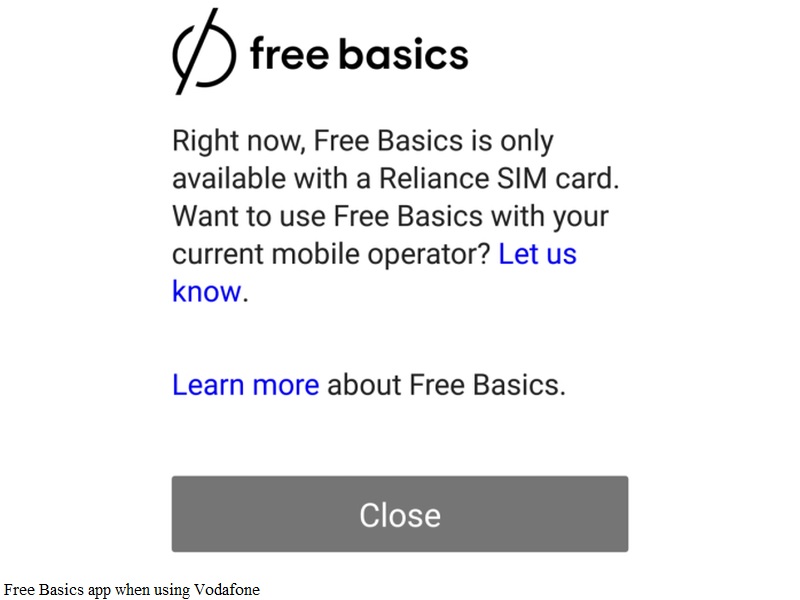 The accessibility of Free Basics on all carriers was first reported by MediaNama, and then confirmed by Gadgets 360.
It is possible that this will also change, as it is obviously faster and easier to make changes to a website, while changes to apps have to go through certification from Google. For now though, if you are not a Reliance user, the website remains the only way to access the service.
Gadgets 360 has reached out to Facebook for comment and will update this story once Facebook responds.