After adding the Universal 2nd Factor security key authentication process last week, Dropbox on Wednesday introduced a new function that lets users save links in its cloud storage quickly and easily. The feature is present for its Web interface as well as Android and iOS mobile applications.
Using the latest Dropbox feature, users can now simply click on the link they want to save and use the drag/drop system to save it in their accounts. The link is saved as a URL, which can later be opened in a new tab. As for the Android and iOS mobile application, users can 'Share' the page to save it in their Dropbox account, something similar to what the Pocket app users do.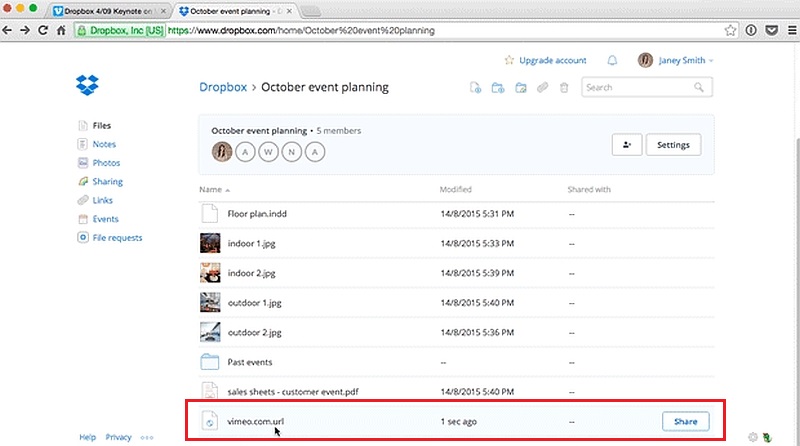 "This means you can take your bookmarks anywhere, instead of having them confined to a certain browser on a certain computer. But it also means you can organize all your information, no matter the format, into Dropbox folders - so your information is in one central place," said the company blog post.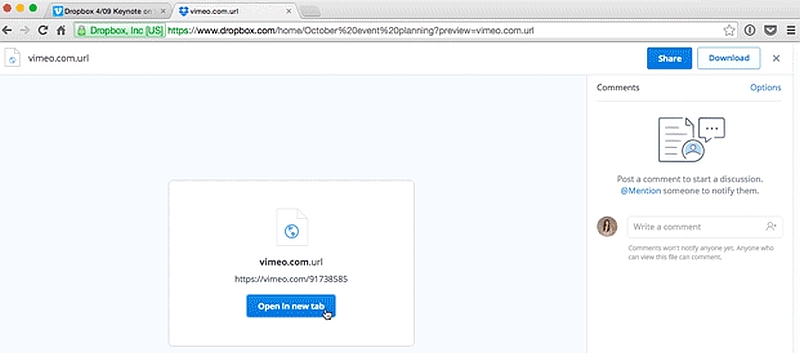 Although the drag and drop system for saving links will be welcomed by most of the users, there still are some issues with the functionality where Dropbox can work upon. After dragging and dropping the link or saving it via the Android or iOS - based devices, there is no thumbnail seen for the .url file. Also, the links saved in the account show no description, leaving the users clueless as to what the link is about. This can be confusing and would require users to remember when and at what time they saved which url. Hopefully, the cloud storage service would solve the problem in later updates.
While the feature is present in the Dropbox for Android app, which can be downloaded from Google Play, the iOS version is yet to receive the new feature.
For the latest tech news and reviews, follow Gadgets 360 on Twitter, Facebook, and Google News. For the latest videos on gadgets and tech, subscribe to our YouTube channel.
Related Stories