Amazon was rumoured to be getting into the travel business with a dedicated section as far back as November last year, and the company this week silently launched the product - called Amazon Destinations.
While earlier the US-based online retail giant had listed discounted hotels in its
Amazon
Local section, the company now has a
curated section
dedicated to hotel bookings at destinations near major metropolitan areas, thus being termed as local getaways.
For now, the service, which features the tag line "Hit the road: Book local getaways", is only for destinations around Los Angeles (Southern California), New York (The Northeast), and Seattle (The Pacific Northwest). With the emphasis on road, the destinations are within driving distance of the above mentioned cities, and it is for this reason that Amazon is thought not to show flight options alongside.
For now, Amazon has not detailed whether it intends to offer its Destinations service in other regions in the United States, or elsewhere in the world. Skift, which first reported the then impending move back in November,
speculates
that the Amazon Destinations section could in the future be moved outside the Amazon Local portal, where it currently resides.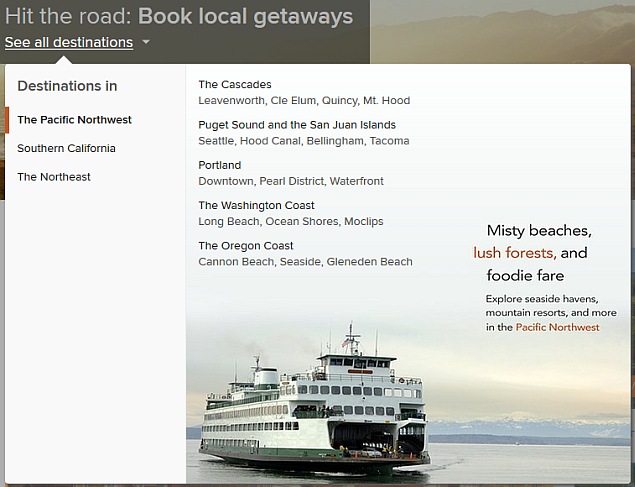 Skift adds that the hotels are free to offer discounted rates and special packages alongside their regular rates. A wide range of accommodations are also listed, from boutique properties and bed and breakfasts to major hotel chains. Amazon Destinations has also started showing users reviews for each hotel alongside star ratings and user reviews.
Speaking with Skift, Amazon spokesperson Tom Cook said, "We created Amazon Destinations to solve a problem most travellers face: how to easily plan and book a local getaway trip. Interestingly, more than 40 percent of all US domestic leisure trips are short-term getaways of 1-3 nights, and many of these trips are to nearby, drivable destinations... However, travellers often have a hard time planning local getaways. It's difficult to know where to go, the process is labour-intensive, and people often miss out on finding great places to stay."
Cook added that Amazon decided to create a new business model with Amazon Destinations to make it easier to form long-term associations with hotels and allow them to offer their regular published rates, rather than just the much-discounted rates previously required to be listed on Amazon Local.