With Microsoft curtailing some of its free and paid OneDrive storage tiers, Amazon has come to the rescue. The company is running limited-time unlimited Cloud Drive storage deals. It is offering unlimited storage valid for a year for a sum of $5 (roughly Rs. 320), and unlimited photos storage for a sum of $1.
The announcement comes on the sidelines of Black Friday, the day regarded as the beginning of the Christmas shopping season. Amazon normally offers 5GB of limited Cloud Drive storage for free. Amazon had not detailed when the limited period deals will end.
With the new deal , users can get unlimited Photo storage for a year at $1 (roughly Rs. 65) - standard price $59.99 (roughly Rs. 4,000) on Amazon, and unlimited Cloud Drive (for all the files you've including photos) at a price of $1, which would have otherwise cost you $11.99 (roughly Rs. 800). Amazon Prime users will get both the offers for free, the page reads. The deals are only applicable in the US.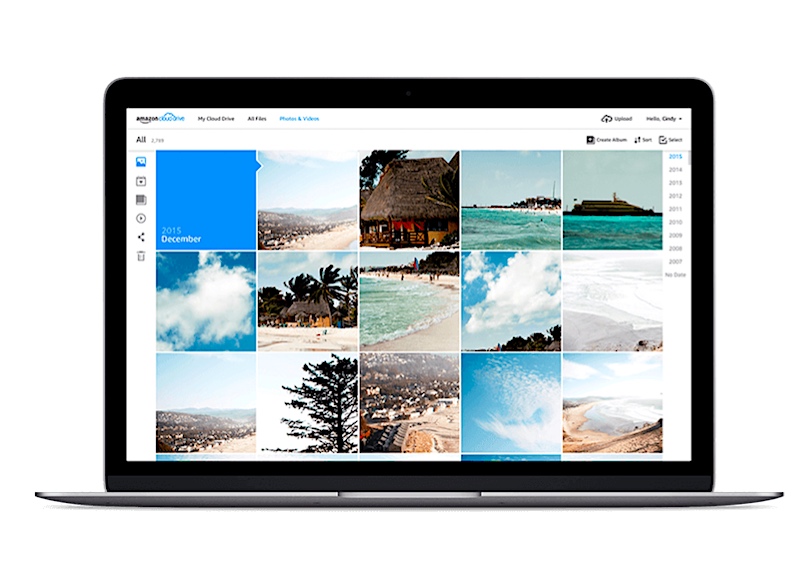 The company is also offering a free 1-year subscription to its Unlimited Everything storage plan to users that purchase qualifying products over $50 (roughly Rs. 3,350) in the Camera, PC, Gaming PC, Video Games, and Kitchen categories.
The limited period deal comes shortly after Microsoft announced earlier this month it is curtailing several of its free and paid OneDrive storage tiers. The company said it is discontinuing the "unlimited" paid storage tier because it has found many users are abusing the deal. It noted that a number of users backed up computers and their entire DVR movie collections to their OneDrive account, exceeding 75TB usage in some cases. As part of the revision, Microsoft also reduced the free storage space from 15GB to 5GB that it gives to all registered users. Some of the changes will come in effect in early 2016.
Earlier this month, Google announced it is happy to reward its Google Maps contributors with free Google Drive storage space.
Affiliate links may be automatically generated - see our ethics statement for details.
For the latest tech news and reviews, follow Gadgets 360 on Twitter, Facebook, and subscribe to our YouTube channel.
Related Stories