Less than a month ago, the Telecom Regulatory Authority of India (Trai) released a consultation paper on Over The Top (OTT) services - the various apps and websites that we consumers access over operator networks - and asked people to send in their views on the subject. The paper also discussed the issue of net neutrality, and asked people for their views on this as well.
People were asked to email the regulator by April 24, Friday, and share their feedback on the issues of OTT services and network neutrality. The details of Trai's consultation paper provoked a backlash against the regulator and telcos, and this has resulted in over 1 million people responding with their feedback to Trai. There's also a Change.org petition with over 2.88 lakh signatures in support of 'keeping Internet access free of any restriction'.
Given the events that have taken place in the last month - and a little further back - it is very likely that most of the responses are strongly critical of the overall tone of Trai's consultation paper as well as telecom providers - especially Airtel.
The topic of OTT players really caught the public's attention soon after Airtel unveiled a special data plan to charge extra to allow users to access VoIP services like Skype and Viber over its mobile data network. Airtel's announcement provoked immediate backlash from customers, and the company back-pedalled, stating that it would wait for Trai's consultation paper on OTT services before taking any concrete steps.
When Trai's paper was eventually released, it was a worrying document, which stretched over 100 pages of complicated jargon. The consultation paper spent a lot of time discussing issues that were not related to telecom at all, and came across as very pro-telco, and anti-consumer.
Many people, including us, were worried by the direction that this paper was taking. We shared our views with Trai over email as well as via an open letter in response to its 20 questions.
While all this was happening, there was another unexpected development. On April 6, Airtel announced Airtel Zero, a platform that customers offered free access to select apps. Under Airtel Zero, the app makers would be the ones to pay Airtel for the data that the customers use. This isn't the first zero-rating plan we've seen in India - companies like Twitter and Facebook for example have been offered free before, but Airtel Zero was announced at a time when people in India were now more aware of the issues around net neutrality.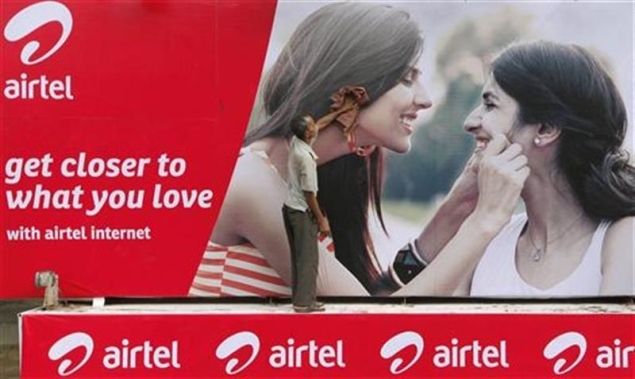 The move prompted an immediate backlash, most actively on Twitter, as the potentially anti-competitive nature of zero-ratings was discussed. Several people volunteered to form Savetheinternet.in - a site where anyone could easily respond to Trai's questionnaire. These were bolstered when celebrities jumped on board as well, comedians AIB released a video urging people to go to the website, while actors started to tweet about the subject as well.
At the same time, some of India's tech leaders also spoke out quite clearly against Airtel Zero. Zomato's CEO Deepinder Goyal was one of the most vocal critics of the platform. Flipkart was one of the few companies to publicly support Airtel Zero by this point.
Airtel however insisted that the discussion around net neutrality had become "shrill" and urged people to be pragmatic when considering the issue in India.
Many users started to give one-star ratings to Flipkart's mobile application on Android and iOS, and in the face of this backlash, Flipkart also pulled out from the program.
These developments also opened up the discussion on net neutrality, and turned the spotlight on to Internet.org, an initiative by Facebook to provide free Internet access to select sites around the world. Facebook had brought Internet.org to India in February in partnership with Reliance. While some people had raised questions about net neutrality even then, the issue wasn't in the spotlight yet.
The renewed debate on neutrality however made many people question why people were willing to speak out against Flipkart and Airtel Zero, but keep mum about Internet.org. Facebook's CEO Mark Zuckerberg obviously came out in its defence, and said that Internet.org can coexist with net neutrality but many here did not agree, leading to companies withdrawing from Internet.org.
Cleartrip was one of the first major companies to take a stance on this issue, and withdrew from Internet.org and many other companies, including NDTV, have since withdrawn from Internet.org citing net neutrality concerns.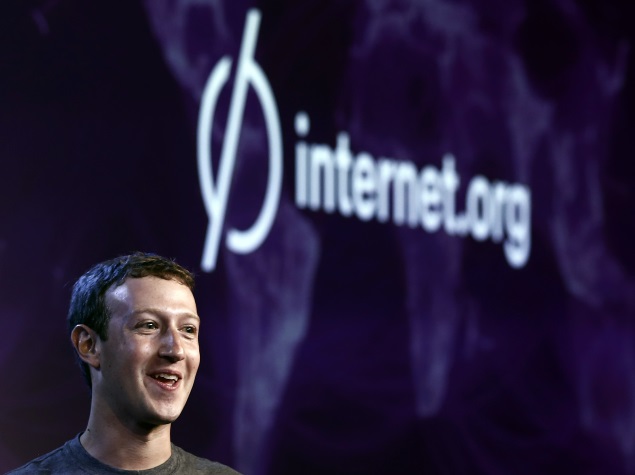 With all this happening, it's safe to assume that the majority of the over 1 million responses that Trai received have been critical of the paper.
The Cellular Operators Association of India (COAI) also met on Friday to discuss these issues. The COAI wants a "same services, same rule" regime for all categories of players.
"We're pro-consumers. We don't believe in blocking any site. We are committed to net neutrality," said Gopal Vittal, CEO of Bharti Airtel at a media briefing by COAI. He stressed that the industry needs to invest over Rs. 5,00,000 crore in the next five years, and has invested Rs. 7,50,000 crore so far. The impact this would have on customers, he said, would be increased prices.
"If we had to carry unlimited VoIP, we would need to price mobile data at six times what it is now," Vittal added. Emphasising that the industry did not want "net for few" and that it believes in "net for all", Himanshu Kapania of Aircel said the industry was not seeking new licences for new apps and OTT services, but warned that a free hand to them will impact future investments in the industry.
"Let the government decide the rules of the game," said Vodafone's Sunil Sood.
Now, it remains for Trai to analyse the feedback it has been receiving and finalise its suggestions. Counter arguments will be accepted until May 8, after which Trai's regulations will be formalised. The final paper from Trai will have far reaching consequences and could shape the mobile industry in India, and it is safe to say that these million-plus people who offered feedback are going to be eagerly waiting to see what the regulator finally says on the matter.
Now, it remains for Trai to analyse the feedback it has been receiving and finalise its suggestions. Counter arguments will be accepted until May 8, after which Trai's regulations will be formalised. But it's important to note that Trai can only make recommendations to the government - the regulations it proposes are not binding. According to Attorney General Mukul Rohatgi, the Department of Telecom (DoT) could differ with Trai if it chooses.
Of course, this could also mean that if Trai is influenced by the million plus letters that it has received from people and given recommendations in favour of net neutrality, the DoT could, theoretically at least, set them aside too. That means that for consumers like us, it is hard to predict what will actually happen next.
The truth of the matter is that if a pro-net neutrality regulation is created, it could scrap plans like Airtel Zero and Internet.org completely, but if the opposite happens, then not only will we have Airtel Zero, but other telecom providers will definitely jump onto the bandwagon. While this might help customers save some money on their bills in the short term, it would be a huge setback for regulation fair and 'fair' Internet in the country.