Everyone wants to try their hand at starting up a company these days, but not everyone has the money to do this. But there are a number of cool games you can check out if you're a startup enthusiast - from trading cards with stats, to games that teach you how to run a startup, there's something for everyone.
Maybe you want to learn the methods, or just explore new exciting ventures taking place all over the world. Here are some of the games that give you the experience of the startup world.
Hipster CEO 2
Hipster CEO 2 brings startup management to your mobile phone. This is an iOS simulation game that allows you to grow your startup. In the game, you begin by picking an idea and start with your initial funding. You can hire then hire your staff based on their technical, marketing, and sales abilities.
Your team then builds a product based on their coding and design skills, and you then have to make decisions around marketing as well. On the main dashboard, you can see factors like your burn-rate, staff happiness, how much you earned, how much time you can survive with the money in the bank.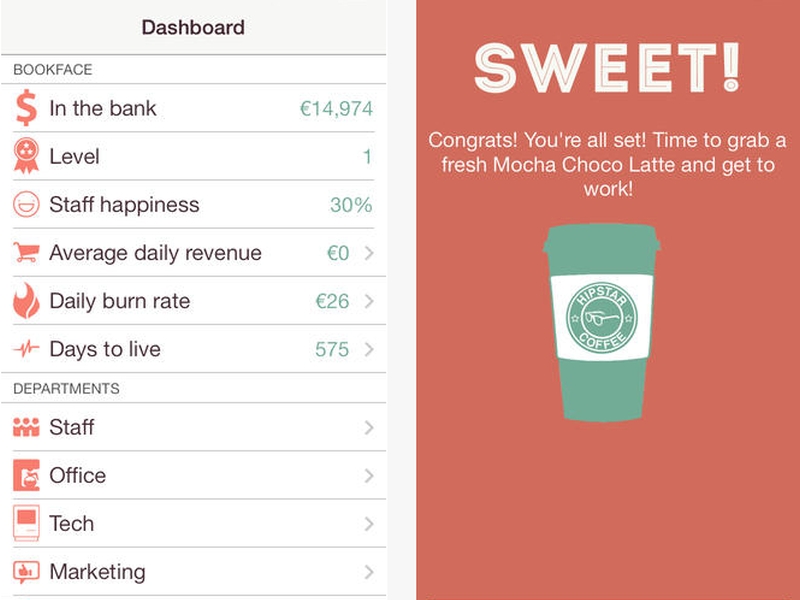 It is a fun game that lets you control many aspects of your virtual business. If you hire a developer, you can assign "Design, Functionality and stability" attributed tasks, and for a marketing guy it is "Social media, advertising and vision". You can also target your market according to your choice. The game also lets you negotiate with VCs to win lucrative funding deals.
A sequel to the game is now in the works, and the developer claims it will be out soon, with multiplayer support so that your startup can compete with those of your friends, but for now, you can download the original Hipster CEO from the App Store at Rs. 120.
MJOM Cards
One of the most popular pass-times for kids is playing with trading cards - 'trump cards', as they were usually known - covering everything from cricket, to football, to WWE, or Pokemon. So it's perhaps no surprise that you can now get startup trading cards, thanks to MJOM Cards.
We talked to one of the MJOM founders Johannes Nagl and he said that the original idea was to create an online game where people could challenge each other with their decks of startups. "The idea was that you can play Web companies against each other," he explained, "[but] Moritz, the inventor of the concept, changed the idea to create a physical product because he had never created a physical product on his own."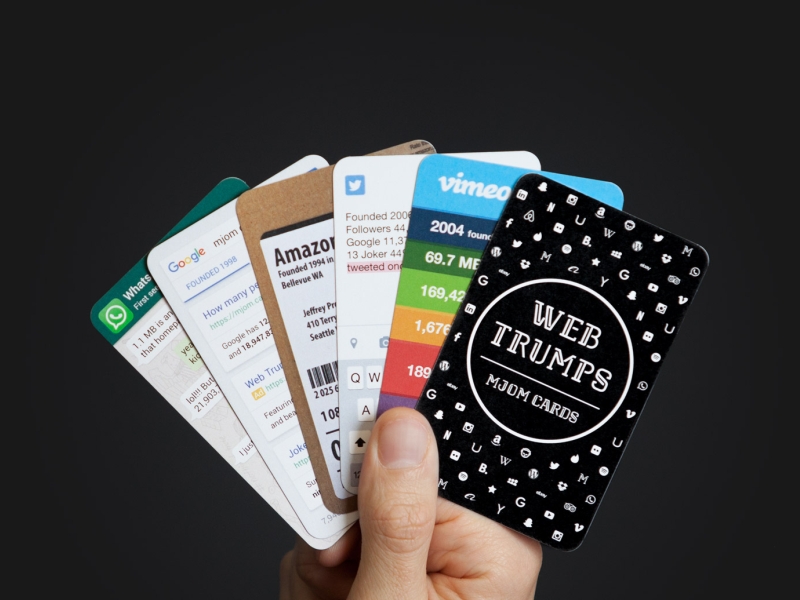 "All four project members are in the creativity/ web/ social media environment," he added, "and so it's quite cool to hold real playing cards in our own hands - something we've created on our own."
In the deck, you have 32 cards of the leading startups of the world. Each card has information like Founding year, home page size in MBs, Twitter followers, Facebook page followers, and more. You can compare those stats and play with each other. The deck costs EUR 19, or around Rs.1,400, plus shipping from Vienna, and takes around two weeks to ship worldwide.
Startup Fighter
Startup Fighter is two games packed into one, wrapped in a retro 8-bit videogame-like interface. The first game is "Guess the startup". In this mode, you're shown questions such as "This startup matches you with people based on people you swipe to like," and then are given three startups to pick from - correct answers win points and you can keep playing for as long as you want.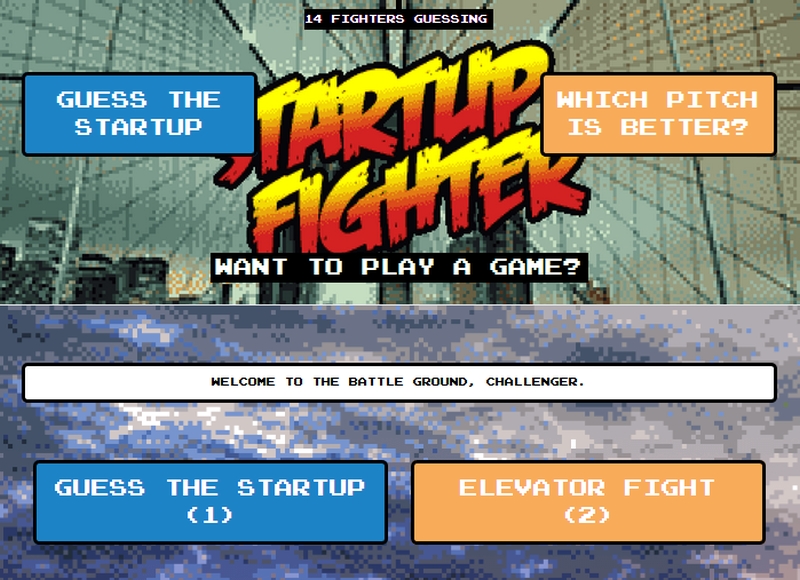 The second part is more of a startup discovery game. There is no score here, you are just shown different pitches, and asked to decide which of the two shown was better. The startups you picked are then revealed, with website links so you can check the product out.
The game aspect of Startup Fighter is very simplistic but the clever retro design makes the site appealing.
Playing Lean
A lot of startups believe in Lean Methodology, and hold workshops and seminars to teach people about it. So it was perhaps no surprise that people decided to make a game out of the learnings.
A bunch of entrepreneurs got together and created the Playing Lean board game. In the game, you go through all stages of 'lean' from ideation to customer surveys.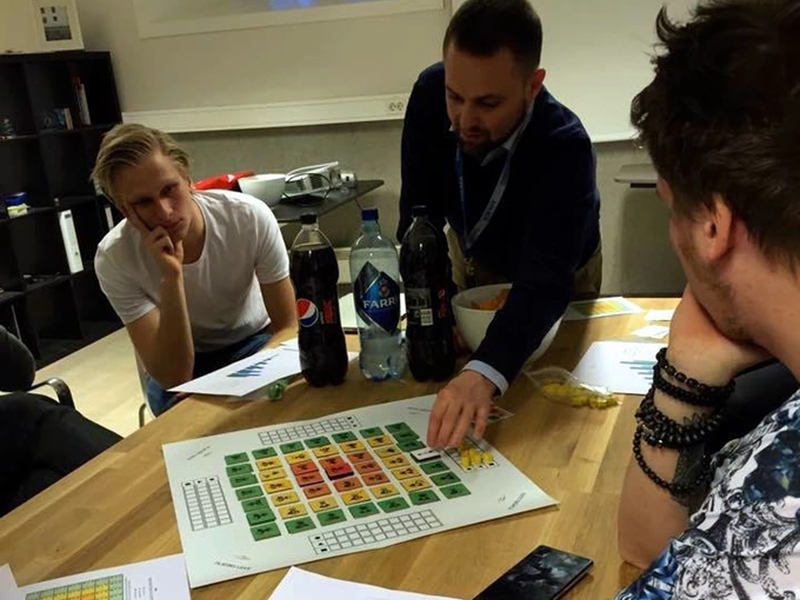 Players go through various iterations while playing the game. The game is board game made of 3D printed cards of various kinds. The card types consist of customer cards, company cards, company boards, employee tokens and more, and playing the game helps the players to understand lean concepts.
At EUR 150 (approximately Rs. 11,500 plus shipping) the game is relatively expensive, and it's really more for startups themselves to buy, or for people organising seminars, than for individuals.
These are the coolest games around startups we have come across. Know any good ones we missed? Share with us and the other readers via the comments.