Save Our Cinema, a coalition set up a group of users of popular website Reddit is trying to influence film censorship in India in a manner that is reminiscent of Save The Internet's fight for net neutrality. The Central Board of Film Certification has set up a committee to recommend broad guidelines with respect to certification of films, and the Save Our Cinema team has set up a pre-drafted email, available on its site which can be edited and submitted to the committee, which is looking for public comments on the subject. Could this be a second popular movement that actually helps the people directly communicate with the government and shape policy?
"Are you tired of Sanskari James Bond and Deadpool? Wanted to show the finger to the censor board but was afraid that the visual would be blurred out and your rants against it muted? Well then, lets do something about it," Ronan125 writes on the R/india board on February 14 to flag off the launch. The post has over 500 upvotes on Reddit at the time of writing, and credits users 'that_70_show_fan', an 'expert on censorship' for drafting the response, and 'avinassh', for coding the website.
"Right now, neither citizens involved in movie making nor film viewers have any say in how the CBFC is organised and this should change," the Save Our Cinema team writes on its website.
"We made our voices heard on net neutrality and showed that the common man can influence public policy. Let's do the same for our right to watch what we want as adults," the Reddit post reads.
"The movie Deadpool might have prompted us to do this fast, but it's not about a single movie. In general we feel the process behind censorship or certification should evolve. That's something the committee has also said," the team behind Save Our Cinema told Gadgets 360.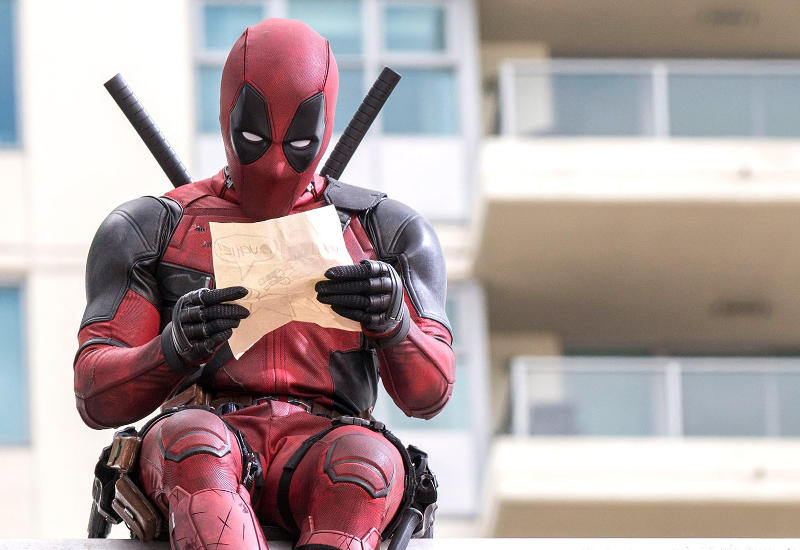 The hacktivists met up on a thread on Reddit, and coordinated over the Internet during the weekend to launch the website. They chose to be anonymous at first, but have now gone public with their identities - Sharath C George is a regular corporate guy working in Social Media analytics in Bengaluru, who started the initiative after seeing the Deadpool movie cuts. Yasasvy Nanyam, the resident movie censorship expert who drafted the response, is pursuing his PhD in the U.S in an unrelated field. Avinash Sajjanshetty, a Python developer from Bengaluru coded the website.
Over 1200 mails have been sent by the website in two days, which urges the committee against providing a dual rating for celluloid and video content, and asks for demarcation of authority and staffing between the Ministry of Information and Broadcasting, and the CBFC. "The I&B should not have the authority to influence decisions made by CBFC and the certification process and vice versa," the group says. The submission also rails against restrictions that stop A-rated movies from being aired on cable TV. "By limiting the rating to only 'V/U' and 'V/UA' the CBFC is effectively acting as a content filter for movies that get an 'A' rating," it adds, arguing that restricting access to movies in India will only increase instances of Internet piracy.
"Not many people knew about the initiative by the committee asking for public comments. We believe the committee is serious about this. All we are trying to do is participate and help others do so. We are hopeful the campaign will help support the committee in doing something that has never been done before," says the team.
The CBFC appointed committee is chaired by Shyam Benegal, Piyush Pandey, Nina Lath Gupta, Bhawana Somaaya, and Rakeysh Omprakash Mehra. There's no specified deadline for comments. Unlike the Savetheinternet.in movement, which saw the volunteer group pitted against telecom operators and Facebook, the team sees a non-adversarial and limited role for itself. "We see ourselves as supporting the committee," they say.
The savetheinternet.in team tallied over 3.7 lakh submissions in a record number of submissions to Trai on its consultation paper on differential pricing, and eventually succeeding in its campaign in support of net neutrality. Its success was a landmark moment for citizen led activism, and leaves a framework for how citizens can use free software and online communities to influence and change government policy.
While the website is certainly taking inspiration from savetheinternet.in, it does not re-use any code from Savetheinternet, which has been posted by Hasgeek's Karthik Balakrishnan on Github. "I thought of using same code of Save The Internet, but later changed my mind and rolled out my own version," says Sajjanshetty, who coded the website. Balakrishnan says that he had helped the Save Our Cinema team to help fix their email submissions, so that it works as effectively as it did with the Save The Internet Campaign. "But this is otherwise their own project, nothing to do with us and should be represented as their work entirely." he adds.
As of now, the project is in very early days, but looking at Reddit at least, it's an issue that's getting attention, and a means that looks promising because it has worked once. Of course, it might not work, but it's interesting to see how more and more people are using technology to try and engage with policy.