One thing that is common almost all the websites that sell apparel in India is that while they often name-check "fashion". How many of them are actually able to deliver on that promise, beyond mass produced lines from their in-house brands and a few big names? According to "high-fashion e-commerce store" Fabity founder Arihant Jain, unless you're satisfied with brands like Zara, Mango, and Forever 21, there are very few options available online on the popular e-commerce sites.
It's a gap that a new wave of websites, such as Styletag and Pernia's Pop-Up, along with Fabity are trying to fill. While discounts and deals are still the order of the day when it comes to driving the growth of e-commerce in India, this is slowly changing, particularly when it comes to selling apparel. Therefore it shouldn't really be a surprise that there is a growing wave of sellers that eschew affordable apparel for all, and focus instead on selling designer collections that are updated weekly, and sometimes even more quickly.
(Also see: D or Design, Not Deals: Can E-Commerce in India Move Beyond Discounts?)
"We realised that we couldn't just offer our collection on say, a Flipkart or Amazon alone, because other marketplaces are not calibrated to daily changes in fashion," says Jain. "We wanted to create a space for designers to reach customers across India without needing to spend too much of their time or money on logistics."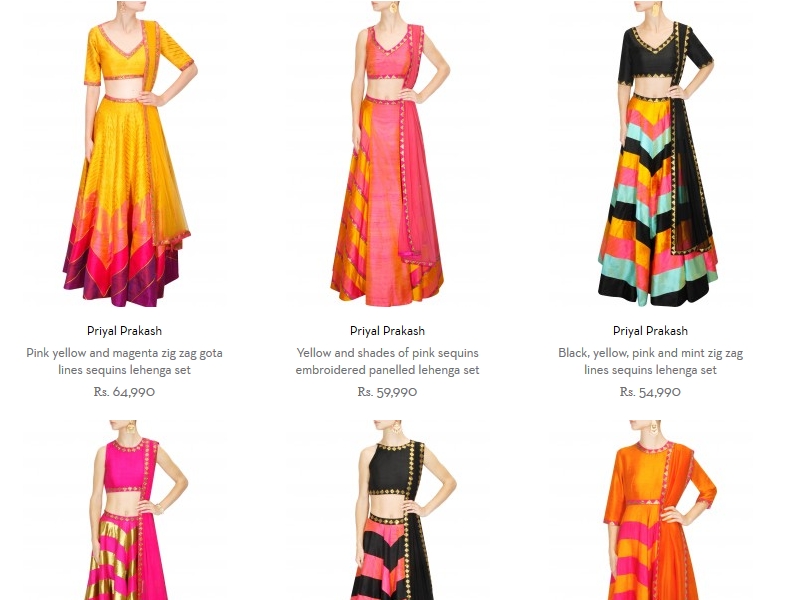 The key here though is to focus on designer clothes, which are up to date with international fashion trends. "What happens is that it can take many months for trends to make it to India," says Jain, "or even not at all. The people might want to wear the latest designs, but getting them in India is either very expensive, or the clothes are not even available."
Price tags can reach Rs. 50,000 for a dress, and Jain, who studied design, decided to work with local designers to bring the same trends, but at much lower prices; while others working on designer clothes looked at creating a marketplace for high-end items, Jain's Fabity works on a pre-order basis.
"We launch six new designs every time, but then we take a minimum of seven to ten days to deliver," he explains, "because we don't make the clothes beforehand. We make them to order, so it's all locally produced by designers who create products based on the newest trends."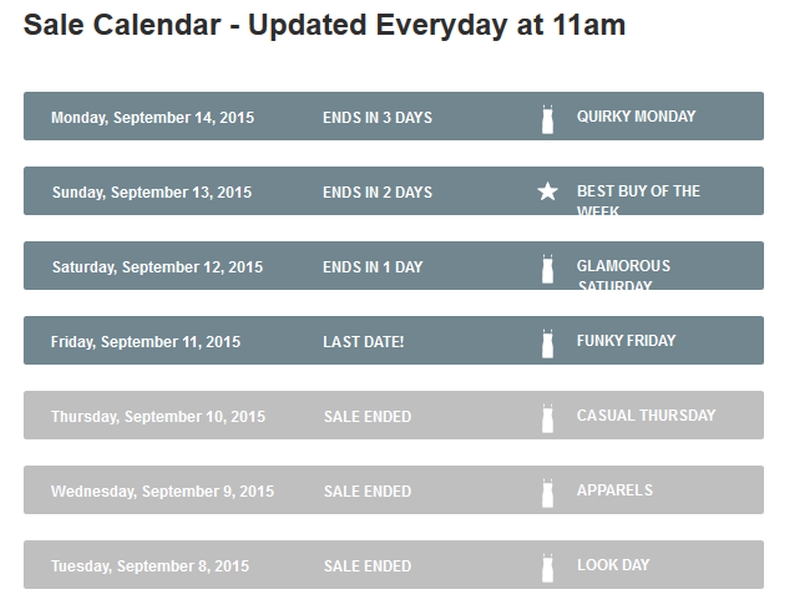 This model of "affordable luxury" is exactly what Styletag follows as well. The site was founded by Sanjay and Yashodhara Shroff, both of whom have over 20 years of experience in the fashion industry. Like Fabity, Styletag also hosts curated sales of products, which you can buy in a window of around a week; after that, the designs are retired, and a new portfolio is shown on the site.
If you miss the window, then you likely won't be able to get the same product later. "Sometimes people contact us and ask us [Fabity], 'can you give us that same dress that we saw last year'," says Jain, "but there's actually a lot of work that goes into it, because aside from the design, you have to source the exact materials, and a lot of effort goes into getting the products ready. Our goal is to keep to the latest fashion, so we can't always meet such requests."
The result is a model that's closer to Xiaomi's flash sale model, than what's typical for selling apparel in India. Whether it's going to catch on, and be replicated in general apparel sites is an open question, but it's clear that selling "fashion" online is steadily getting more competitive, and more innovative.