"There were 5 million foreign travellers who came to India [in 2014], and of this, we estimate that around 50 percent came for a holiday," says HolidayIQ founder and CEO Hari Nair, speaking to Gadgets 360 at company's Indiranagar office in Bengaluru. We're talking about the travel space in India, and why HolidayIQ focuses on tourism, not travel.
He quotes government figures to underline why the company focuses on domestic Indian tourists: "18 million [Indians] went out of the country, and around 60 percent of that was leisure travel. But there were 1.3 billion domestic trips, and probably 250 million of these were leisure trips, with weekend getaways being the largest component."
That's a huge number of people, and HolidayIQ, which some describe as India's TripAdvisor, is reaching for the audience that doesn't live in the top three cities, and travel abroad; it's an audience that likely doesn't use TripAdvisor either, Nair believes.
On paper, it looks like the company is succeeding, with 12 million visitors a month, who leave over 200,000 user reviews on the site every month, up from just 5,000 two years ago. But with a goal of a million reviews a month, Nair has his work cut out.
Although travel sites were some of the first companies to benefit from the e-commerce boom in India, the category has been a lot quieter since the early days in the 2000s. Recently, though, many new startups that are getting a lot of attention - such as just in time bookings via SavvyMob, or GoFro, which wants to be a travel marketplace.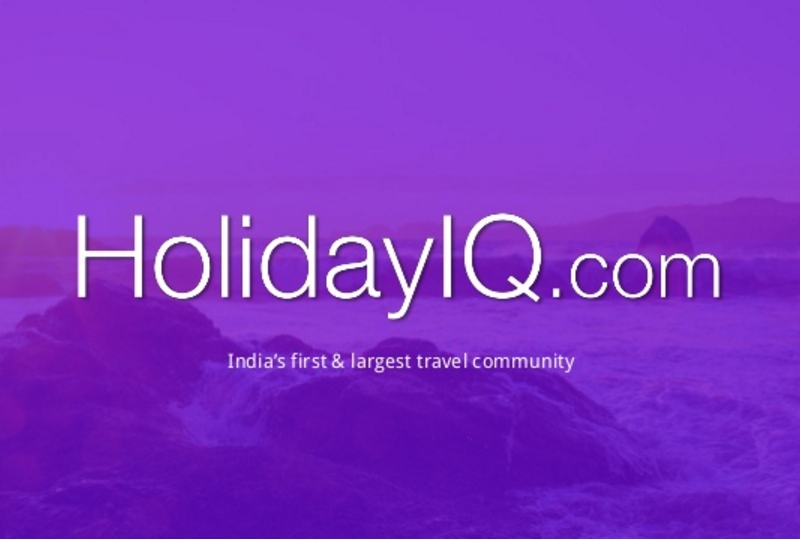 There's been investment in the space - according to startup data tracker Tracxn, there was a massive rise in funding in the sector in the last year, while the average ticket size has also increased significantly. Although the number of funding rounds was down to 149 from 184, the amount of money raised went up from $1.9 billion (nearly Rs. 13,000 crore) to a whopping $6.5 billion (nearly Rs. 44,000 crore), backed by firms such as 500 startups Sequoia Capital, and Y-combinator. This hasn't always been a good thing, as SavvyMob's founder Bikramjit Singh Sohal pointed out, and even MakeMyTrip's Chief Product Officer, Anshuman Bapna says that.discounting, powered by VC funds, is at unreasonable levels.
HolidayIQ also benefited from funding, but unlike some of the other companies in this space, it has been around for a decade now. Launched in 2004, its investors include Tiger Global and Accel Partners, but unlike other companies in this space, it's a content company, says Nair.
(Also see: MakeMyTrip's Anshuman Bapna Says Everyone's Ignoring This Part of the Travel Business)
Talking to Gadgets 360, MakeMyTrip's Bapna had described travel as a process that starts with planning and research, followed by actual booking, and finally, the various things you can offer to a traveler during the trip. "Booking is only between 30-40, but no one is really doing 0-30 and 40-100 right now," Bapna believes.
It's a sentiment that Nair echoes as he says, "Travel starts off in your head, when you're planning and thinking about what to do. This is where we create value through content." Nair wants to get the 0-30 part of the equation, and aside from TripAdvisor, there aren't many other companies in India that are able to offer content at the same kind of scale.
"Growth has been fast, and it's been substantially higher outside the top three cities," says Nair. "It used to be the opposite, most of our traffic came from the top three cities, but that flipped around five years ago and it's been growing steadily."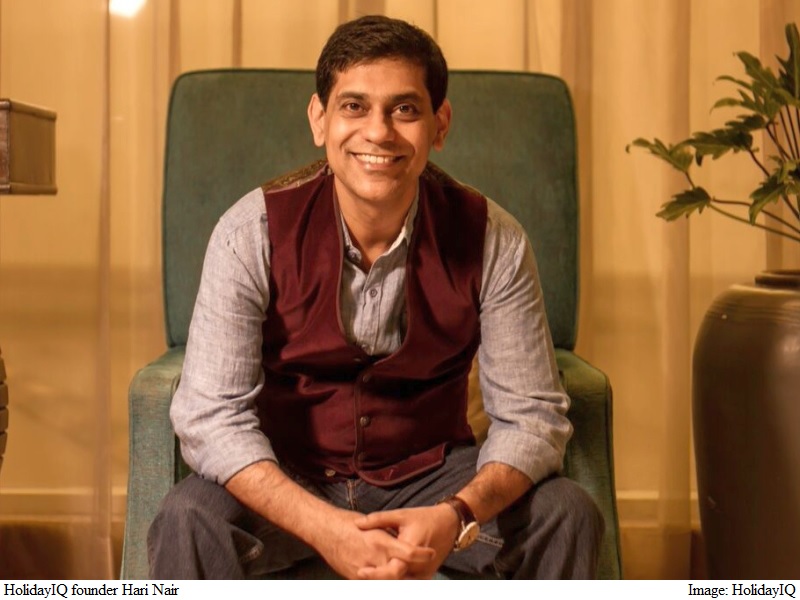 HolidayIQ, he says, now has the most number of reviews when you're looking at the budget category, and has a wide number of reviews from places where no one else has any information, thanks to a wide user base coming from small towns in India, traveling to a much wider variety of destinations inside the country, and leaving reviews.
"It's not a result of what we did, but rather, what the market was telling us," says Nair. "What happened was that we would see that people were starting to come from these places, and creating content, so we responded to this by giving these people a platform. Like, we saw that a lot of people were coming from Vizag, and so we started to list more hotels in the places that they were visiting."
"Five years ago, Araku Valley was not a big thing, but today it's a huge tourist destination, and we've seen that change happen in front of us, and were amongst the first to list information from there," he adds. "Coorg really didn't exist as a destination, and that's the thing about HolidayIQ, it's adding so many destinations that are relevant to the vast number of Indians and not just for people in Delhi and Mumbai. And weekend getaways are the biggest category of holidays right now, growing massively."
At the same time, Nair also believes that his audience hasn't traveled as much and doesn't have the same exposure to holiday destinations, which is why HolidayIQ has a blog section that he says accounts for nearly a third of the 12 million visitors that the company sees.
"Content is a big challenge, and even companies like MakeMyTrip tried to have their own content, though now they have partnered with us because they realised their DNA is a commerce company, for such a company content is very difficult, while we are a content company, so we don't want to do commerce," he explains. "They're the experts at that. But what we can do is give a huge range of content, which is how people engage with travel, leading up to bookings."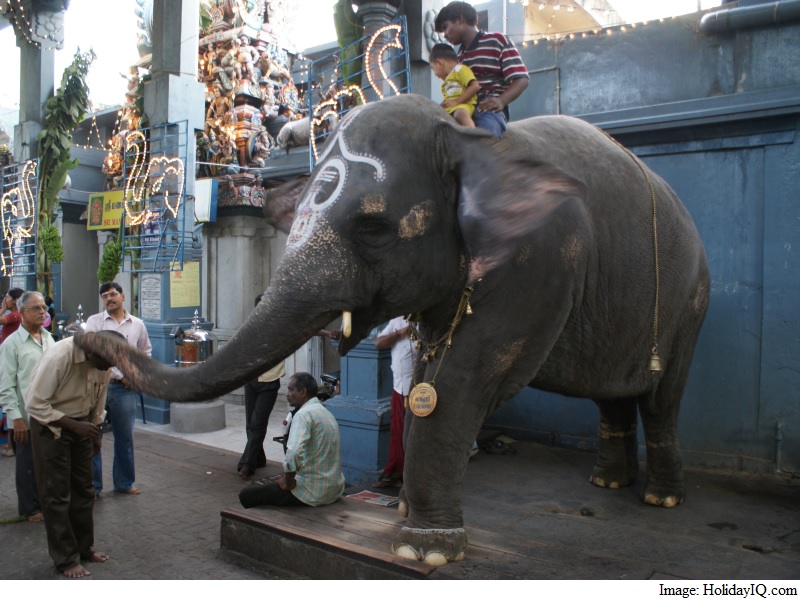 That doesn't mean that HolidayIQ has an editorial staff writing travel magazine style articles though; instead, it looks at user reviews of destinations, and curates that together into different themes, such as best breakfast getaways outside Bengaluru for example.
But if HolidayIQ and other sites that focus on tourism, not travel, are the next wave of the industry, then what is the next wave for these companies? "Video," says Nair, in a word. HolidayIQ has already started its experiments in video content, and although the product is only just rolling out, the company is already seeing videos from Brazil, and China, and Russia. It's clearly popular, but it's also going to solve the other big opportunity that Nair believes is there - regional languages.
"If we were to create support for regional languages, there is a timing problem," says Nair. "There is definitely a big opportunity there, with a neo-middle class coming up that wants content in their own language. But I think that it's not big today, it's going to be big tomorrow, which could be a year from now, or a lot more than that."
Which is why video is so important. Instead of support for different languages, and creating mobile systems that allow you to type in different languages, video instantly enables anyone to create content in any language. After that, it just has to be tagged and identified and it will reach the right audience.
"We're getting reviews from 800 towns across India," says Nair, "and video will open up the tap for these people to really create."