Beyond all the posturing and debate on whether going app-only made strategic sense, it's interesting to see how the World Cup Final moment of Indian e-commerce companies played out. Flipkart, Amazon, Snapdeal, and Paytm lined up and measured by Google web search trends shows Flipkart's graph on top for all but one day so far this month.
In a telephonic interview with Gadgets 360, Punit Soni, Chief Product Officer at Flipkart talks about the e-commerce store's rocky start, and shares numbers to illustrate the scale of operations during the Big Billion Days Sale.
Soni says that over 50 percent of Flipkart's traffic during the Big Billion Days Sale came from Tier-2 and Tier-3 cities. "Cities like Nagpur, Indore, Coimbatore, Jaipur, Jamshedpur were often leading in sales. This is an interesting new trend for us, [away] from the metro reliance we used to have approximately a year ago," Soni says. "A new order of demand that has come into the market, which will keep growing every year."
Technological teething troubles
However, much like the previous year's sale, Flipkart had problems servicing customers on both the app and the Web, with users taking to Twitter to complain about downtime.
"Yes we did see some glitches, but nothing that would cause any significant damage, both to users, and to us," says Soni. "If you ask me, I think we did reasonably well. Not quite an impeccable perfect experience, there was a small period of around 30 minutes where we saw glitches. We pretty much saw everything that we are going to see over the period, and were able to manage it."
According to Soni, one of the biggest changes Flipkart made for this year's sale was moving to a homegrown data centre in Chennai. He claims that Flipkart's new messaging layer Ping saw 4 lakh products being shared in two days of the Big Billion sale, and 80 simultaneous chats per second, with 5 new users added per second.
"These are the kinds of numbers that a full-time messaging company actually sees," he says. "We are now not just an e-commerce company, we are now also a messaging company, managing a scale that the largest messaging companies have to manage. When you have all of these things come together on a completely new data center, and you're seeing the kind of traffic that is unforeseen in the Indian context, there are going to be teething problems."
Of course, comparing the chat layer of an e-commerce platform to a messaging company is a little problematic. For example, WhatsApp has over 900 million users sending 30 billion messages every day. Closer home, Hike messenger claims it handles over 20 billion messages every month. Compared to that, do Soni's numbers really explain the troubles Flipkart faced?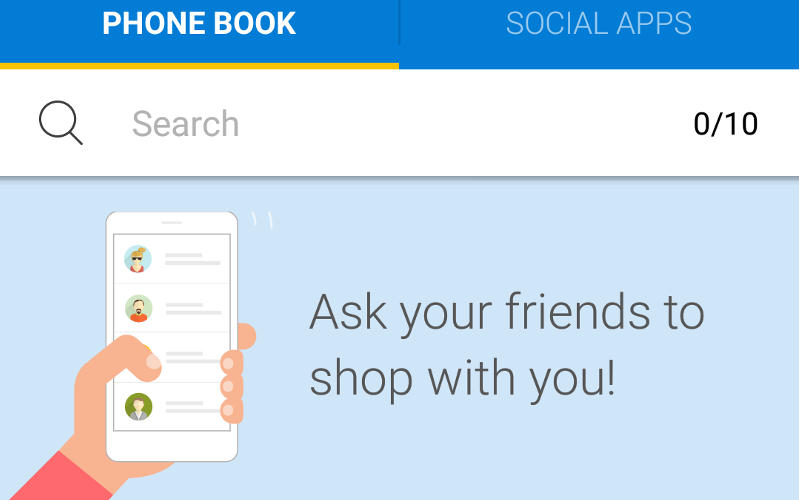 Smaller sales, surplus stocks
Teething troubles aside, Soni tells Gadgets 360 that the Big Billion Days sale, which was spread across five days, saw 150 million visits and 5 million downloads of the Flipkart app. According to him, Flipkart's visual search feature accounted for 16 percent of all sales that happened in the fashion category, and saw 400,000 users on Lifestyle sale day; typically, he says, traffic was five times higher than normal.
This year, Soni says Flipkart avoided offering huge discounts a few items, and instead tried to make sure that there were enough units of the products that were being discounted.
"The big lessons from last year have been that India is so huge, and the demand is so big, that if you have an extraordinary offer, and a relatively shallow inventory, it's going to run out in seconds, not even minutes or hours," says Soni. "So this time, our role was to make sure that enough people had the benefit of a good offer than a few. With that construct in mind, we sold approximately 8 million units, and had sales of 300 million dollars (Rs. 1,945 crore approximately), which was far beyond the sum of expectations we had from the event."
But while the discounts might have been smaller this year, you wouldn't necessarily notice this as all the sites listed MRPs and counted discounts against these prices - which are never used on a day to day basis. Most festival sales felt like a dud, with inflated discounts marring the shopping experience. Adding to this, all the major e-commerce firms seem to offer day-to-day discounts to drive demand, to the point that becomes impossible to offer real deals during festive season. Are e-commerce websites ever going to be able to break away from a discount-led model?
(Also see: The Problem With Online Festive Sales)
Soni says that an online event like Big Billion Days is an anomaly, which brings significant traffic and volumes for sellers that it lets them to provide substantial discounts without seriously impacting their bottom line due to the economies of scale. "In a larger context however, e-commerce companies cannot sustain discounts year-round, as it does not make economic sense," adds Soni. "If e-commerce companies are not able to sustain their growth without giving discounts, it [e-commerce] is not going to survive."
Ditching the desktop?
The other big question for Flipkart these days is whether it will become app-only, as its fellow organisation, Myntra did. "The answer is no. We actually do have a website, it's well functioning, and it's going to continue to work," Soni says.
However, he adds that the company will be putting all of its energy into the mobile app, given the increasing sophistication of the platform, and to be prepared for the 900 million odd Indians who haven't showed up online yet, and are likely to do so, on a smartphone.
"The mindshare in the company is going to be app only," he says. "App-only to me is a state of mind, and a state of development, not necessarily a choice that I'm making for consumers,"
He adds that while some companies have talked about going app only to avoid a so-called Google Tax, Flipkart's decision was motivated by wanting to be where the customers are.

"Flipkart spends significantly more on user-facing marketing, on billboards, print and TV, than on search engine marketing," says Soni. "It is up to them [Google] to actually be innovative enough to create that artificial tax for themselves, and it is for us to actually make sure that we build an app that is so organic that we need less and less of offline marketing and digital marketing to succeed."