It's that time of the year again: when friends and family try to engage in the spirit of April Fools' and you have no choice but to nod along until it gets over. The world's biggest technology companies like to get in on the act too, and here is a list of everything they have managed to cook up in 2016.
Google Cardboard Plastic
The search giant thinks virtual reality isn't as good as real life, so it's introducing "a new viewer that lets you see, touch, smell and hear the world just like you do in real life". Called Cardboard Plastic, it comes with a "4D integrated perspective, 360-degree spatially accurate sound, 20/20 resolution, and advanced haptics for realistic touch sensations". And best of all, it's waterproof!
Google Smart Reply with Emoji
The Google Inbox app received "smart replies" back in November last year, which uses machine learning to scan and understand the content of your messages, and suggest up to three replies for a quick and lazy response. That feature is receiving an emoji upgrade which the company thinks is better than the standard text replies. "In our testing, we've also found that emoji do a better job of plumbing the emotional depths of one's soul," Google noted. Can't argue with that one.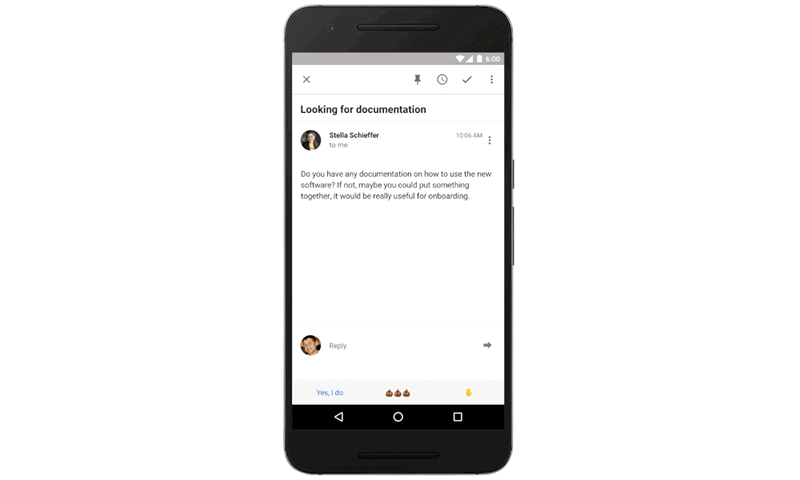 Gmail Mic Drop
Have you ever gotten frustrated with a group conversation and wish you had a way to step out in style? Gmail Mic Drop wants to be of service, by providing you with an "eject button" of sorts. The new feature adds a GIF to your outgoing message, as can be seen below. Unfortunately, given how hugely reliant everyone is on Gmail, it's perhaps not a surprise that this prank actually went horribly wrong and had to be pulled by Google.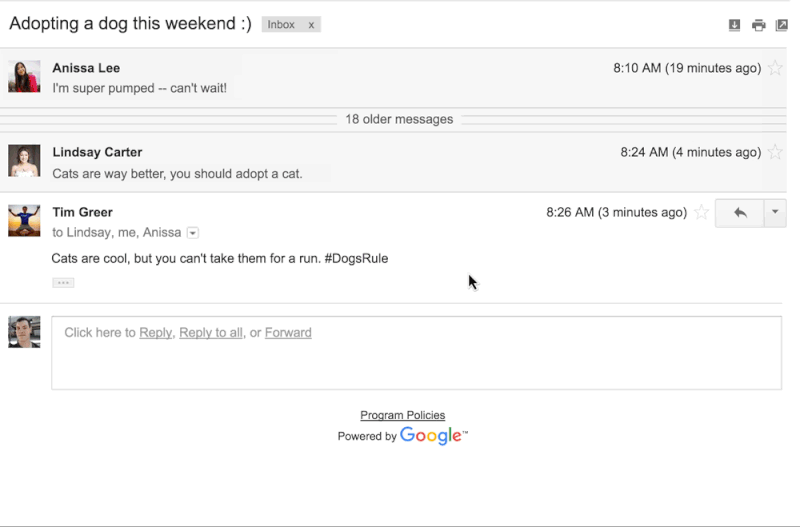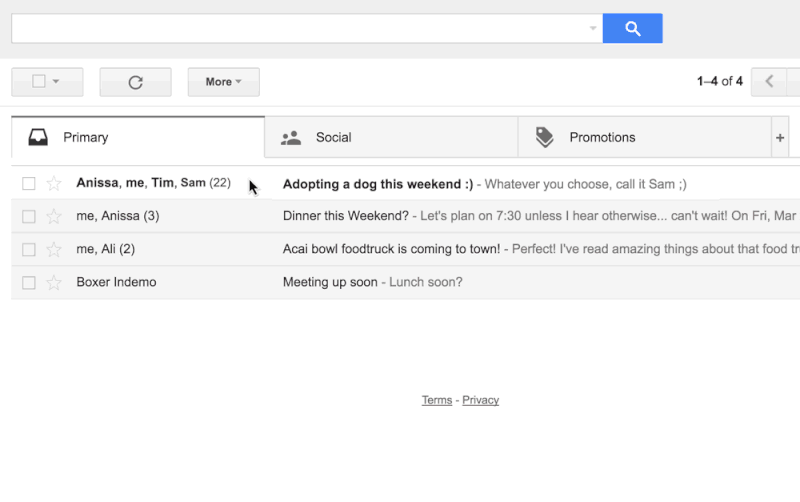 Google Photos Emoji Search
If you're tired of typing in text to find images of your impossibly cute dog every three days, Google Photos is learning from their friends at Gmail. You can now use emoji to find relevant photos, and make life simpler and easier than ever before. For what it's worth, the feature actually works in a limited sense. Go search for "~CHECK~" in your photos now!
YouTube SnoopaVision
Google also launched a new feature for YouTube that allows you to watch every video in 360 degrees with Snoop Dogg. The company said it was giving into intense public demand with the addition of this new technology, and was surprised to see the artist so involved in getting SnoopaVision up and running. "This technology is so immersive that sometimes I forget if I'm in a video or real life," Dogg said of the new feature. Only a select bunch of videos are currently available under SnoopaVision, and YouTube throws up random dates of availability if you try to watch other videos with Snoop Dogg.
Samsung Internet of Trousers
With the Internet of Things heating up, Samsung has decided to introduce "intelligent trousers". The new wearable boasts of zippers that will alert you if you remain unzipped for more than three minutes, will help you get rid of your sedentary lifestyle by reminding you to get up and move around if you're seated for too long, and save you from overeating by measuring the tension around your waist and preventing access to the fridge. You can read more about the wonderful (fake) technology here, though you really shouldn't.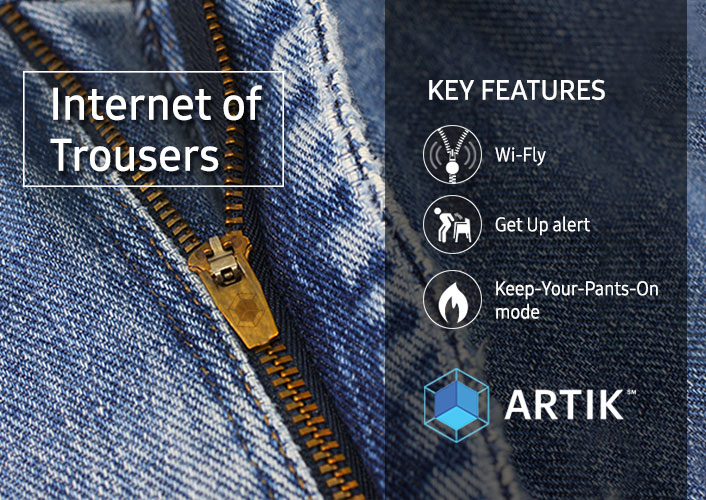 Sony Proton Pack
Working in collaboration with Dr. Jillian Holtzmann (Kate McKinnon in the new Ghostbusters) and Dr. Egon Spengler (Harold Ramis in the old Ghostbusters), Sony has manufactured the Proton Pack to help "capture content from a parallel dimension", the company said. In case you were worried, it is both water and slime resistant. With the new film slated for release in July, this also acts as a clever marketing ploy.
Lookup Pen
Lookup, a local shopping app, announced a new product that sounds too good to possibly be true. With the Lookup pen, the company claims, you can "write or draw anything you want and get that very thing in your hands within seconds". It's sort of like the pen straight out of the children TV series Shaka Laka Boom Boom, but better since you don't need a surface to write on.
Urban Ladder Senior Mattress Tester
Do you wish you could work from the comfort of your bed every day? Urban Ladder has just the job for you. It's called "Senior Mattress Tester" and your responsibilities involve sleeping on "various Urban Ladder mattresses to check for comfort and ease". Sounds easy enough, and it's too bad it's just a joke.
Google Self-Driving Bicycle
Not content with making the world's most experienced self-driving car, Google is now moving into the world of self-driving bicycles. The project will start in Amsterdam, Netherlands - a natural choice - and its aim is to reduce the number of bike-related accidents. A noble task by all means. Incidentally, a team of Indian engineering students have actually achieved this in real life.
Parachutes by Google Express
The team at Google Express thinks drone technology is not ready, and we need something better. That is why they have decided to use parachutes, which enables them to deliver in remote places the same as urban environments, completely eliminating the problem of the last mile. "How do we get the parachutes in the air? We use drones," says Duncan Neifler, VP of design. That is revolutionary, indeed.
Opera Paper Products
Opera has been designing software for years altogether, and it has now decided to step into the world of paper-based products, which the company says "embraces simplicity, minimalism and environment friendliness". These new products emulate the world of laptops and smartphones, but if you're looking to get your hands on one, you will need to wait as these are still in testing mode.