There are over a million ways to make an online payment today. That's probably an overstatement, but there is simply no shortage of payments gateways, and these companies support a myriad of payment options - from cash (or card) on delivery, to netbanking, to a growing number of mobile wallets , just to name a few. So when Telr (which is active in the UAE and Saudi Arabia, though headquartered in Singapore) expanded into India, the question obviously came up if the market needs yet another product of its kind.
That's why Sirish Kumar, CEO and Founder, Telr, is quick to point out that the company isn't so much a payment gateway, as being what he describes as an "ecosystem enabler". Although he notes that Telr prides itself on offering "the most secure, reliable and innovative online payment processing service, with a strong anti-fraud platform." Kumar tells Gadgets 360 that Telr wants to focus on the SME sector, and this means offering more than just payments solutions.
"We have a lot of partners and what we can do together is help not just with payments, but with all the different aspects of doing business online, so that the SME can focus on its own business," says Kumar. "So we give them the tools so that they can access payments through the website, mobile apps, even social media, and we have partners who can facilitate services such as short-term lending for the business."
"We see ourselves as e-commerce enablers in what is otherwise a very fragmented market," he adds. "If you're starting off and aren't a huge company, do you need to waste time finding the best logistics partner, and then working out the best deals with them? You lose time and money doing all this, and that's where we come into the picture."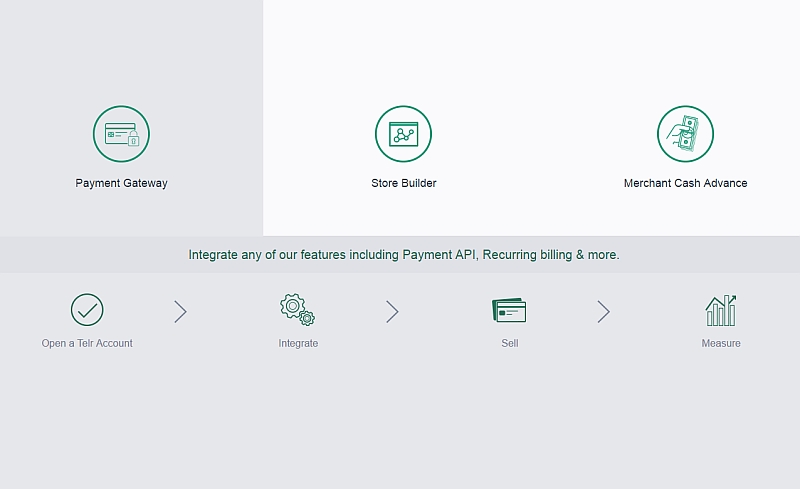 Telr's philosophy is that a big business will have all these issues already figured out, but SMEs, who are a much wider audience, need help. And the company believes that by simplifying the overall digital on-boarding process for SMEs, it can tap into a much greater scale.
"When dealing with big companies, people extend lines of credit, special rates, and more. From SMEs, they want to be paid up-front," says Kumar. "We don't do all this - for the SME, it means that you pay when you're satisfied, and you have much more flexibility. We don't have our own logistics or services like that, but we can help you do deliveries because we have tie-ups with some excellent providers, and because we are there to bring in the scale across a number of SMEs, we get special rates."
"We also have tools that can help you set up your website, your shops, and more, with a lot of scope for flexibility and customisation," he adds. "This is something that you can do internally without having to outsource anything - or to spend more money."
The net result is that instead of starting with a website and fitting payments into the existing structure, you're doing the reverse - starting with a payments gateway, and figuring out how to build a website or a shop around it. This doesn't necessarily answer the question of whether the world needs a mashup of PayPal and GoDaddy or a Squarespace, but Kumar feels that although people now know what needs to be done to take their businesses online, they're less clear on how to accomplish this.
The question for Telr is whether people would like to use a single vendor - and thus a single point of failure - for all their needs. Telr has been in India only for a few months, so it's probably too soon to say how successful the idea is going to be in the country. However, Google and other online players have also been talking more frequently about the SMEs, and Telr's arrival in India is interesting as an indicator of the growing demand for services that focus on this sector today.