A proliferation of video streaming services is giving the consumer a lot of choice in India and could potentially lead to people actually moving beyond cable and DTH services for just Internet based television. However, most of these providers still have large gaps in their programming, and you'll often be left jumping between providers to find the videos you want.
Spuul is one such service, and it includes free movies, paid movies and TV shows. This is the norm for most such services in India, but they're still a far cry from the American service that inspires them - Netflix. Spuul however wants to follow in Netflix's footsteps, albeit at a smaller scale, with a fresh focus on original content.
Singapore-based Subin Subaiah, the global CEO of Spuul, was in Delhi recently for a short trip, and met with NDTV Gadgets. Between small talk about the troubles with Delhi's traffic and the unpredictable weather, he revealed that altogether 80 percent of all video being consumed on Spuul happens on mobile devices. This is significant because while Subaiah could not share specific details about the total number of viewers in India, he stated that a "very significant number" of people are watching videos streamed through mobile networks.
For Subaiah and Spuul, the focus has been on creating the infrastructure to enable this kind of behaviour.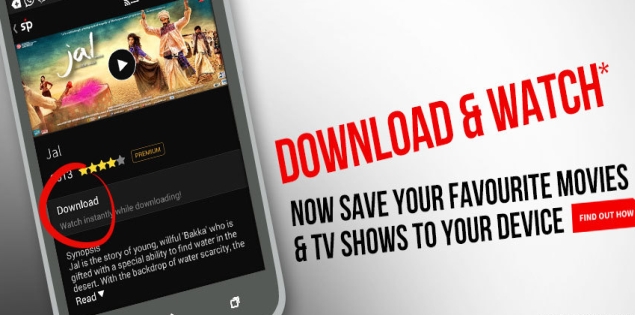 "We have been investing in the infrastructure to enable people to consume video as it suits them," says Subaiah. "So we have progressive downloads, and you can even queue up a film to download overnight, and then watch it without any buffering even when you are offline."
This is a particularly important question now, as questions of net neutrality and Internet access are coming up frequently.
Rajiv Vaidya, India CEO for Spuul says that net neutrality is too broad a discussion, but he says that it isn't a problem that Spuul has ever faced, in light of recent reports of content being throttled.
"I have heard of some services complaining about throttling," says Vaidya, "but we have a huge number of users and have not come across any issues of this sort, so I'm a little surprised to hear about new services that haven't even launched in large numbers talking about throttling."
The challenge - and opportunity - in India lies in building a great mobile experience that can leverage social media, Subaiah believes.
"Accessing users on social media is important, and that's why we're looking at embedding out videos on social sites," he says. At the same time, building an internal community is also important, he believes, and says that users can be "content creators, adding value to the network"
With several providers now offering Indian movies and TV shows on demand, does the Rs. 300 per month charge provide enough value to Spuul users? There are small differences in polish and UI, but there's not much to tell between Spuul, Box and BigFlix (to name a few competitors).
Vaidya says that the goal is to differentiate with original content like Netflix, but admits that it's going to be a long journey.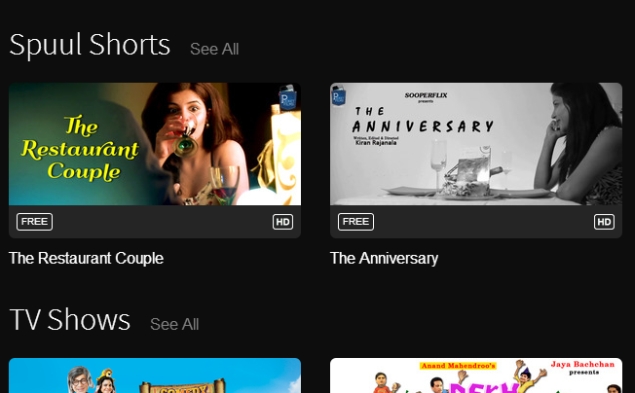 "We are a fully independent company, with no conflict of interests, which is of course a bonus for us," he says. "We want to do more in-house content, but it needs more mass first, and you have to make partners understand the challenges involved as well."
"The cost of a Netflix original series is astronomical, but unless you can invest that kind of money, you won't get the returns from it either," he adds.
YouTube is managing to get by with low-cost original content; a growing wave of "YouTube stars" in India prove this. However, this is not a niche that Spuul will follow.
"Indie movies - made for TV, that won't release in the theatres," says Vaidya, "are one type of opportunity for us. Documentaries are another - it is unique content and in the right niches, it is proving to be really popular."