Snapdeal has been very much in the news lately: the five-year-old e-commerce retail giant has reportedly raised a $500 million funding round from Alibaba, valuing it at $5 billion. The company has also reported a 301 percent growth in GMV (Gross Merchandise Volume) in the financial year 2014-15, and aims to reach 1 million sellers this year. With ten acquisitions under its belt including Freecharge, which it reportedly acquired for a $450 million, apart from RupeePower and Exclusively, it's clear that the company doesn't believe in building a monolithic e-commerce platform.
NDTV Gadgets met up with Anand Chandrasekaran, who joined Snapdeal as Chief Product Officer in June. Earlier, he worked at Yahoo and most recently Airtel, where he was in charge of driving the e-commerce business with key products like Airtel Money and Wynk.

"It's been crazy for me since I've joined, there's really this amazing energy here [and] it's literally non-stop," said Chandrasekaran. "One month in, I certainly feel like it's the best decision I made to come to Snapdeal."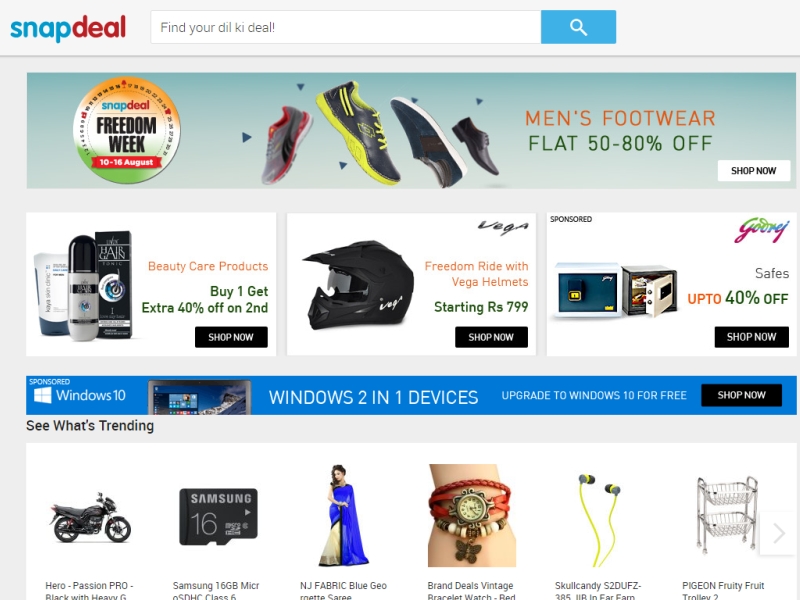 Talking about Snapdeal's redesign across the app and Web, internally codenamed Phoenix, Chandrasekaran told us that with a base of over 65 million monthly users, Snapdeal had to roll it out in a phased manner, to ensure that customer experiences were not interrupted.
"Top of the line conversions went up 10 percent [after the redesign], which is almost a bit unheard of," said Chandrasekaran. "I have been in this Internet world for 15 years, if you get to about one percent increase in conversions, it's considered to be a major achievement. For us to have worked about 10 to 12 weeks in earnest, and to have cored that results into this delightful consumer experience is a big achievement."
Snapdeal also reported increase in other metrics. "We've literally doubled the number of people who are logged in, which is a fantastic metric to track. Because unless you are getting some value out of logging in and completing the purchase, there is no real incentive to login [just] to browse," Chandrasekaran added. "This is actually a good indication that people are actually buying, and find the interface conducive enough to buy, which is only the real reason you need to log in."
He was also highly enthusiastic about Shopo's launch and user response, praising the company's attitude of potentially disrupting itself. Shopo, an app-only zero commission marketplace, lets you sell anything by clicking a photo of it. Since its launch, Shopo has doubled the number of listings, adding one every 5 seconds, Chandrasekaran claimed. Commenting on Shopo's launch, he said the app was a good fit for Snapdeal, as the company isn't interested in building a monolithic ecosystem; that it's important to start from where buyers and sellers are today, instead of force fitting a model on them.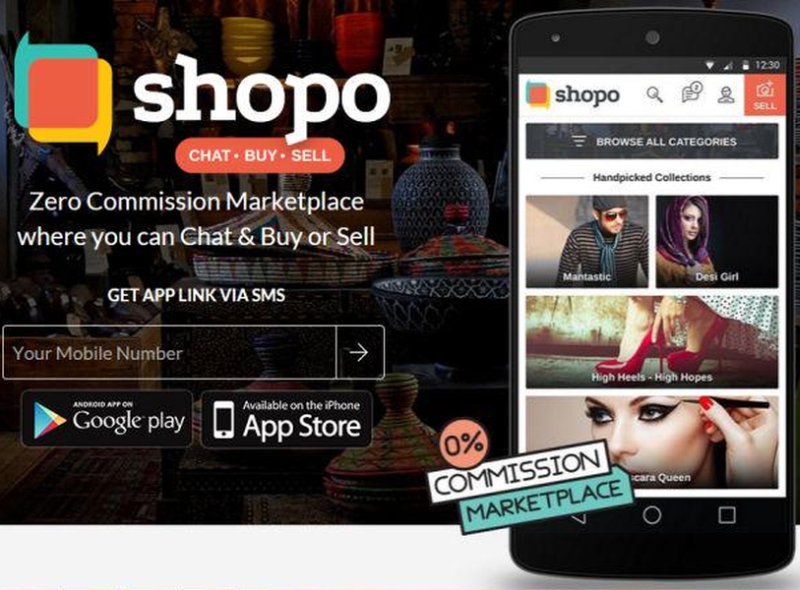 All its services add up to what is internally called the 'String of Pearls' strategy.
"Somebody might latch on to Freecharge, Snapdeal, Shopo, or Exclusively, and that might be their entry-point into digital consumption," he said. "From our perspective all of those should be great in and of themselves, and they should work together much better."
(Also see: Snapdeal Launches Find My Style Apparel Visual Search)
According to Chandrasekaran, Shopo harnessed the company's incredible entrepreneurial energy bringing together teams from its acquired startups, and setting big goals and creating something bigger than the sum of its parts.
"At the end of the day, any Internet company is differentiated by its people. We don't have plants and factories, our assets are really these incredible entrepreneurs in the company," said Chandrasekaran. "From our perspective, I wouldn't be very surprised if one day, Shopo is bigger than what Snapdeal is today."
And Snapdeal already operates at a pretty large scale, which means having to solve some really hard engineering problems.

"One of our supply chain managers was telling me that [Snapdeal's serviceability check system] actually gets about 30 million hits per day," said Chandrasekaran. "This is the piece that shows what the serviceability of a seller is, across the country. This is an incredibly complex multi-layered system. From our perspective, those are the kind of hard, complex engineering problems that we should solve in order to make life simple. So that the user can say, I don't care where the seller is, the product is going to arrive in 2-3 days, and I know they will deliver to my address."
This is the crux of Chandrasekaran's vision for Snapdeal's future. In part two of this interview, we get an insider's view of the shift to mobile, and why 'app-only' doesn't work for Snapdeal.