Hot on the heels of the Freecharge Wallet launch, NDTV Gadgets met up with Snapdeal's Chief Product Officer Anand Chandrasekaran at their Bengaluru office to get an update on how his firm is gearing up for the Indian e-commerce industry's 'World Cup Final moment'. He shared his thoughts on why activity metrics matter a lot more than vanity metrics, and why 2016 will be the year of habit.
Last month, Paytm announced that it had crossed a unique milestone that no other Indian tech company had - India's first 100 million user product. The claim hasn't been disputed so far, even though Nimbuzz - originally from Netherlands, and now headquartered in New Delhi, could challenge that claim, as it has 150 million users as of 2013.
"I hope a year from now, we're not looking at who's more successful based on the number of wallets," said Chandrasekaran. "I think as an industry we should set ourselves to accomplish goals that are great for customers. 50 million people trying a wallet means nothing to me." Freecharge could quickly scale to 87 million users by on-boarding all Snapdeal account holders, but the point was not to create users, but to "create habits so that more people use it everyday, creating room for many wins," said Chandrasekaran. Snapdeal believes in activity over vanity, he said, criticizing the industry for chasing vanity metrics, and added that this is common in an industry in its infancy.
In 2013, it was Facebook likes, in 2014, it was app downloads, in 2015, it is chasing the total number of wallets, he said. It means nothing if it doesn't lead to people moving digitally, and adopting a digital payments habit, he added. A lot of activity in the wallet space had indeed been focused on announcements, but there wasn't much conversation around whether it had an impact. "We're kind of focused on the PR and gimmick of it, we have not followed up to find out if 50 percent of those payments have moved to cashless," said Chandrasekaran. "There's no introspection on what we learned, and why we didn't succeed."
For both Snapdeal and Freecharge, the big driver is habit. FreeCharge has 8.2 million daily users said Chandrasekaran, and by this metric, he claimed it is the most used wallet. "But it's still a very small number. We don't feel it's a big badge of honour to say that," he added. "The day would be fantastic where a hundred million people use the wallet every day."
Behaviours are irreversible, habits are very hard to get rid of, he said, adding that Freecharge has built its use case around repetitive transactional behavior, like mobile recharging, electricity bill payment, and metro rides. "The possibilities for a truly open, API-driven, merchant focused wallet is endless," said Chandrasekaran.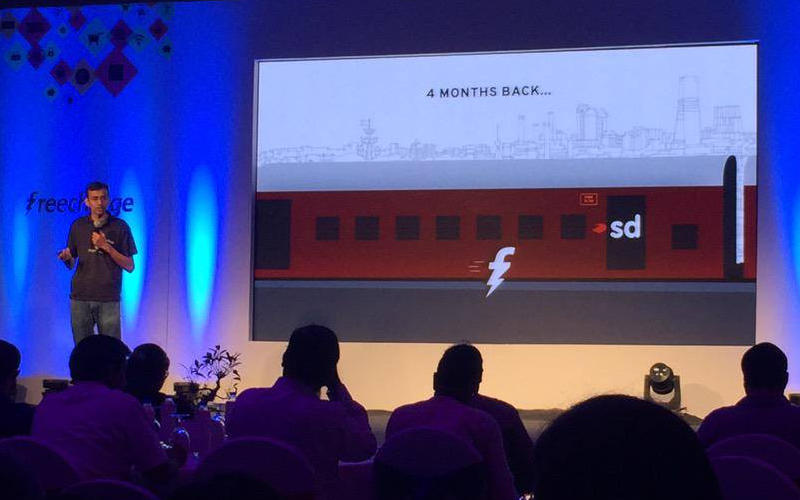 To that end, FreeCharge has also partnered with Yes Bank to add banking products on top of the wallet, and with Fino for its rural expertise. Snapdeal has over 25 ideas on how to integrate the wallet; cashbacks could be loaded onto the FreeCharge wallet, for example. The company is organising a company-wide hackathon to get whatever can be accomplished. "The payments engine is going to be completely open. Will be announcing a lot of features, both merchants and product features," he said. "In theory, if another major e-commerce company wants to use the FreeCharge wallet, we're completely happy, because it drives user habit."
Of course, that isn't particularly unique. Wallets that aren't associated with an e-commerce firm, such as MobiKwik, are used as payment options by online sellers, and the same is true for Paytm, which has its own e-commerce store. In many ways, Freecharge is playing catch-up today. Snapdeal's employees are making use of FreeCharge though, in a bid to bring in early feedback to improve the product. Employees have been using the wallet for a few weeks now, with prizes for giving feedback such as money put into the wallet, so they could do more testing. The FreeCharge team is iterating based on feedback, and expects to launch the wallet in a few weeks.
"We want to be thoughtful about this because our combined user base is 87 million," said Chandrasekaran. "Getting into the festive season, we only want the best consumer experience."
(Also see: Snapdeal's Anand Chandrasekaran on Disrupting Itself With New Launches and Acquisitions)
Kunal Shah of FreeCharge had previously talked about why the speed of his mobile website was crucial to building trust. At the demo in Bangalore, the FreeCharge wallet took just 12 seconds to complete a transaction. For Chandrasekaran, speed is one part of making a sticky blockbuster product; making a boring thing fun was crucial, as was making the platform secure.
"Our fraud system is so good, we do not need to add a bank transfer fee in order to eliminate those kinds of transactions." he boasted. However, Chandrasekaran did not say anything about the kinds of systems that Freecharge is using, or how many different types of checks and balances it employs to ensure the safety of users' money.
Instead, rewinding back to a prior conversation on Snapdeal's String of Pearls strategy, he said that at that time, there was a lot of pearls, but not much string. "Payments is a fantastic example of that string that binds them together. I have a common account, my identity associated with it, my saved cards, my addresses, and I have cash associated with that account. I can carry back and forth between these products, it's a huge step forward for the company."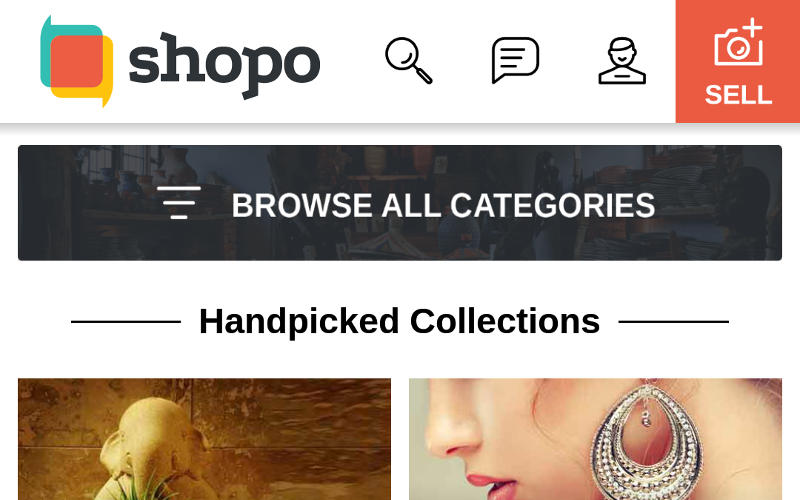 Snapdeal's Shopo, launched in July as an app-only zero commission marketplace currently has close to half a million listings in just two months, roughly around 25-30,000 shops. Since launch, Shopo has made two significant changes to their app - they've made chat more front and center within the product, and added a screening process, which adds to a 10 minute delay to the publishing of the listing.
(Also see: Snapdeal Chief Product Officer On Why It's Not Going App Only)
Chandrasekaran said that the latter improves the likelihood of conversion, while making chat the centerpiece of the app allows users to have a contextual conversation, which might lead to more business later on. "We feel like we have a role to play in defining the principles, but other than that, just letting the ecosystem work its own magic. Our goal is to empower more trust." he said.
Recapping some of the major product announcements, he said that Snapdeal Instant, which delivers package as early as an hour was a fantastic new capability. The computer vision technology used in Find My Style, could used in multiple areas, he said.
"For us boring is good. We don't want drama, or a firefight. We've done lots of drills over the year to prepare for this period. With Flash sales, we're structurally capable of taking 10x more orders. For us at Snapdeal, everything has to be about why the consumer won. When we launched 1 hour refunds, it's obviously a win for us, but it's a win for the consumer too. Everything stops at the feet of making sure we have a fantastic experience this Diwali."