Finding a place to rent in an Indian city takes a lot of time and a bit of luck. Budgets are easily overshot once you factor in the costs of relocation and other inevitable infrastructural overheads. Brokers usually demand a month's rent as a payout for introducing you to a home owner, so it's in their interest to extract the maximum rent possible. Home owners have their own hangups - with bachelors and spinsters coming in at the bottom of the totem pole of eligibility.
Facebook groups dedicated to broker-free flats and home rentals have mushroomed in every major city in India, with no agenda other than helping members skip brokerage fees by cutting out the middle-men. A lot of funding activity has flown into startups dedicated to providing a broker-free platform too, even if the pool of homes available is not as diverse as those available through a network of brokers and real-estate aggregators. Some of these startups have innovative crowd-sourcing techniques and monetisation models that are more reasonably priced than having a broker as a middle man. If you have a little time to spare before your move, here are some websites and apps that could save you some money.
1) Nobroker.in
Operational In: Mumbai, Bangalore, Pune, Chennai
Download: No Broker for Android
Using Nobroker, home owners can list their properties for rent in five simple steps that include personal and property details, locality details, rent and amenities, all via the mobile app. The app listed 103 properties and 218 PG homes when we searched for properties around Koramangala, Bengaluru. The website claims over 30,000 new monthly listings and a network of 4 lakh monthly customers who connect using the platform.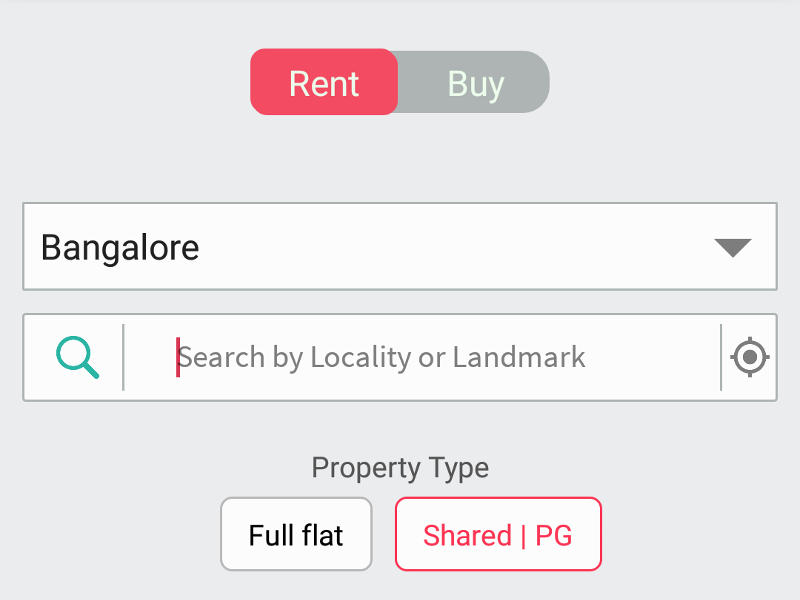 The platform verifies each each owner and tenant's account to ensure that brokers do not game the system. The Click N Earn feature crowdsources information by paying Rs. 100 (through Paytm) to any user who photographs a To-Let board. The website offers the first nine contacts free, beyond that, users have to pay Rs. 999, which unlocks 25 contacts, daily property alerts, and gives 25 percent off on your online rental agreement, which costs Rs. 199. A package for Rs. 1,999 opens up 50 contacts and daily property alerts and gives a 50 percent discount on the online rental agreement.
2) Grabhouse
Operational In: Bengaluru, Mumbai, Hyderabad, Pune, Delhi, Noida, Ghaziabad, Faridabad, Gurgaon, Chennai, Kolkata
Website: www.grabhouse.com
One of the largest funded players in this space, Mumbai-based Grabhouse was founded in July 2013, and claims to have served 10 lakh customers through its online platform, with 30,000 locations covered in 11 Indian cities. The broker-free platform lists houses and PG accommodations on rent. A search for full flats in Bengaluru yielded 1,785 results.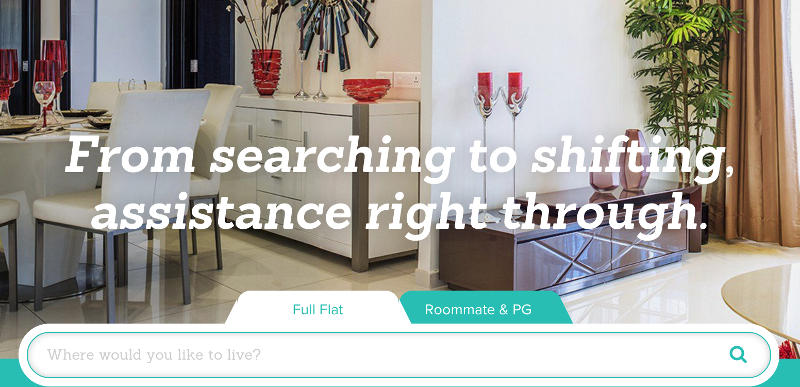 Grabhouse has a monetisation model built around the number of owners you can contact - only two can be contacted for free - the third can be contacted for Rs. 49, while Rs. 999 lets you avail of an assisted search feature, where you are taken to six of the best properties you would like to visit by a dedicated neighbourhood specialist.
Grabhouse charges an additional sum on booking ranging from Rs. 3,000 for rents below Rs. 10,000, and Rs. 7,500 for rentals above Rs. 20,000. This feature is only available currently in Bengaluru.
3) Nestaway
Operational In: Bengaluru, Hyderabad, Gurgaon
Download: Nestaway For Android
Nestaway claims to be India's largest "managed home rental marketplace", where Tenants can avoid paying brokerage, and home owners can sub-let rooms in fully furnished houses. What makes Nestaway really stand out is that the homes are rented out by bed spaces, and the furnishings and amenities are standardised - every Nestaway home is equipped with a TV, sofa, bed, cupboards, washing machine, fridge, and Wi-Fi. The monthly charges you'll see listed cover maintenance as well.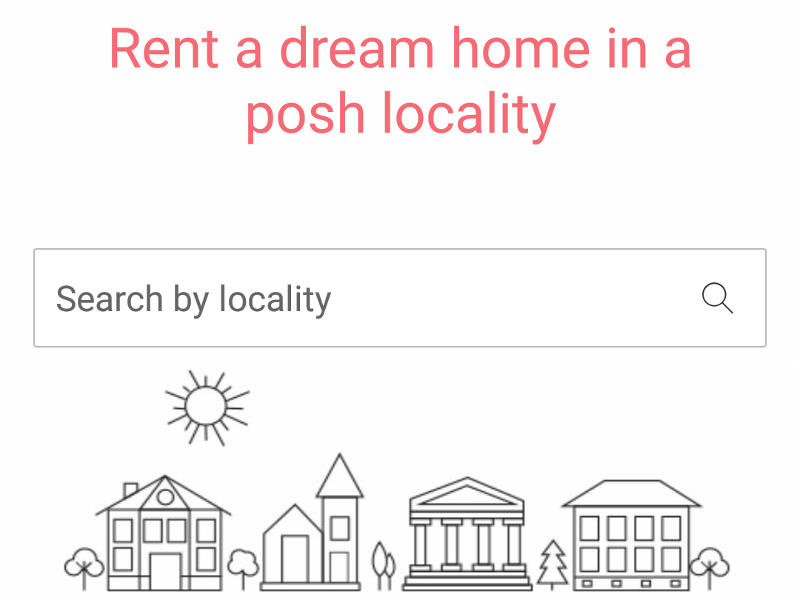 Essentially, Nestaway tries to standardise the PG experience, instead of home rentals or purchases. Nestaway homes are searchable in 'Boys only', and 'Girls only' configurations, and search for boys-only accommodations in Bengaluru yielded 346 results, while girls only accommodation yielded 64 results.
4) Zocalo
Operational In: Mumbai, Delhi, Noida, Gurgaon
Download: Zocalo for Google Play
Delhi-based Zocalo lists PGs, shared apartments, and rentals on the web and app. Properties can be filtered by gender, room type (single occupancy, double, triple occupancy) and budget. Zocalo also facilitates the preparation of rental agreements online, and lists all the amenities and details, like timing restrictions.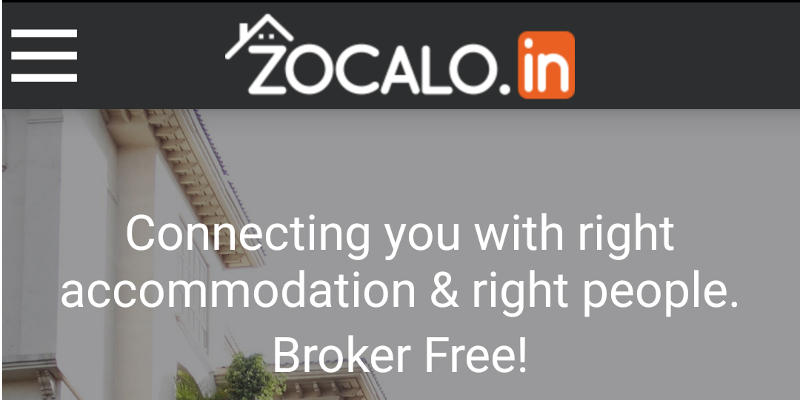 Zocalo also provides a profile on the neighbourhood, with photos and reviews from other community members. The company is putting a lot of emphasis on genuine and authentic information, relying on the crowdsourced information. Zocalo is free for both tenants and home owners, and is exploring an advertiser funded model to monetise the platform.
5) Flatchat
Operational In: Bengaluru, Mumbai, Pune, Delhi, Hyderabad, Chennai
Download: Flatchat for iPhone | Flatchat for Android
The app-only Flatchat provides users a platform where owners and tenants can share their place with potential flatmates, and chat with them. The app categorises users into three categories - tenants, who are looking for roommates or flatmates; owners, who are looking to rent out a property; and seekers, which lists groups of people are looking for a place to stay in your area.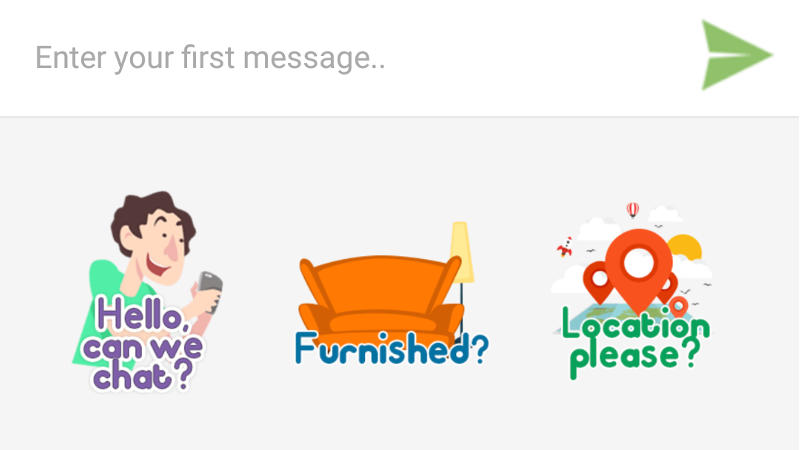 This app's standout feature is Flatchat Assistant, which gives you a personal assistant to answer queries or help you in your search. Flatchat Assistant is available from 10 AM to 7 PM. Once the user finds accommodation through this platform, they are required to pay an experience fee of Rs. 299. The platform also provides doorstep delivery of rental agreements with the standard stamp duty to validate the document.
6) Homers
Operational In: Gurgaon, Noida
Website: www.homers.in
Founded in 2014, Homers.in is an an online broker-free verified property marketplace, with over 4,500 listings in the two cities it currently operates in. Instead of a brokerage fee, Homers charges users a small 'trust fee' for fixing every visit - which can be paid via bank transfer, or at the venue of the visit. Homers is currently offering a discounted trust fee of Rs. 599 for five visits.

The idea is to bring the fees down to a reasonable level, where the effort that goes into finding a house is what you're rewarding - not the budget of the house.
7) Zenify
Operational In: Bengaluru
Website: www.zenify.in

Zenify lets tenants search and book for an apartment online by paying a token amount of Rs. 10,000, refundable in 48 hours under a 'no questions asked' policy. The platform standardises the agreement terms and maintenance of flats, and brands as Zenify homes. Founded in 2012, Zenify lists over a thousand exclusive apartments on its platform, with a user base of over 6,000 customers.


The website lists detailed information on each property and all the amenities available, along with the expected deposit, and is well designed. The site listed no properties in neighbourhoods like Koramangala, or Indiranagar.
These were the platforms we found the most useful when house hunting, but what about you? Have you been house hunting lately, and what methods did you use in your search? Tell us via the comments.