It's barely been two weeks since the Housing.com CEO Rahul Yadav burst into the headlines thanks to a leaked resignation letter where he wrote that the investors weren't intellectually capable of holding a sensible discussion. Yadav went on to withdraw his resignation and is still with Housing.com.
On Tuesday, in an Ask Me Anything question and answer session on the popular Internet forum Reddit, Yadav described the entire incident as "a well calculated tactical move." He also said that the "boundaries between emails and chats are fading," and that he sees "professional diplomacy and frank conversations merging together."
He also drew a lot of attention when he announced that he will be allotting all of his personal Housing.com shares to employees. On Reddit, when one commenter asked about this, Yadav replied that while all startups have stock options for employees, the stock given is not proportional to the value created.
"Value is created at 'x' rate and is being given to the employees at 'y' rate," said Yadav. "[and] 'x' not being equal/proportional to 'y' is the real issue."
Over the course of the discussion, he also talked about some new features that Housing.com is currently working on. He specifically mentioned the acquisition of a due-diligence company which will be able to show the legal status of listings, and he said that Housing.com now has a team working on commercial real estate.
He admitted that the recent spate of publicity his actions have generated is likely distracting for Housing.com employees. "But it's actually fun if it's there only for a few weeks," he added. "Beyond that, it's really distracting and does not help." Maybe it means that Yadav is going to keep a lower profile now.
In the discussion, Yadav was also asked questions about startups in India, and he didn't hold back. He had previously had a public spat with Sequoia Capital on Quora - a question and answer site that is particularly popular amongst the Indian startup community - and when he was asked about the venture capital firm, he called them cut-throat and inhuman.
"We decided a slided deal between 10-15 percent (depending on performance) for $1 million," said Yadav, explaining the animosity with Sequoia. "After two months of due diligence, when they realised we were running out money, they said they want to do a flat equity deal. I said 'Okay. Let's do it at 12.5 percent. They said 14.75 percent. When I requested more, they said 'Let's not waste each others' time.' We were left with no option."
"I came to know they have done it with lots of other ventures [like] TFS, Ola, Dexetra, LetsBuy," he added. "So to cut it short, I think they're culturally a very cut-throat VC and sometimes I think that's why they're more successful than others. But I still condemn their practices because I feel they're inhuman and for me, people are the 'why' for everything I do."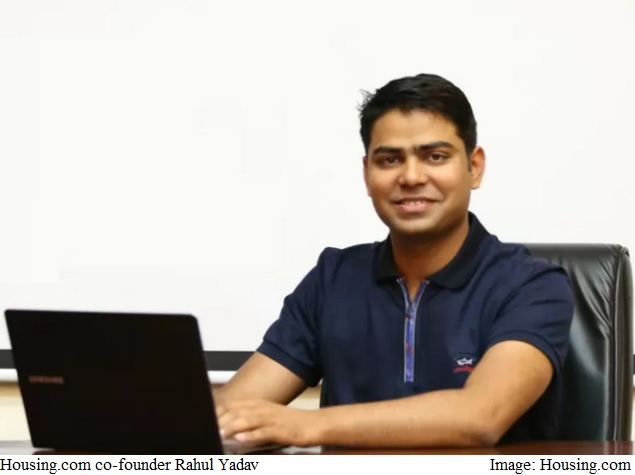 When asked about common metrics like site visits and app downloads - which Housing.com also loves to quote when talking to the press about being number one - he described them as bullshit.
"Yes I believe these are really bullshit metrics," he said. "But the market (brokers, builders, investors, media) somehow cares about all these things. And perception matters. So unfortunately, we have to play by this (India) market's rules."
He then described Zomato as a "company scanning menus for the last seven years and doing no innovation," and when asked about the Zomato CEO Deepinder Goyal, said, "I really don't know him much but his sense of humour sucks."
He was also asked what the most important things a startup needs to do are, and replied, "I think currently it is, validated and copied idea from another market, capital, and marketing."
"What I think it should actually be," added Yadav, "is solving Indian people's problem[s], great product and innovation, [and] great teams and culture." Commenters on Reddit weren't going to let that go so easily though, and some people pointed out that Housing.com itself wasn't a new idea either, and that while Yadav might talk about teams and culture, Housing.com had a high attrition rate. One commenter said that several friends had left Housing.com quickly, while others passed it over for the same reason.
Yadav blames attrition on people wanting to study. "Our entire tech team (~100 percent) consists of freshers," he said, "so people do go for MS/ MBA etc. Other than that it [the attrition rate] is one of the lowest in the industry."
A Reddit user - using a temporary account called throwaway_housing - on the other hand said: "The people I am talking about had around a year or two of experience before joining Housing. They left for opportunities in other companies in search for more interesting things to do."
Yadav however claims that the technology team at Housing has freedom to work on and contribute to other projects as well, "Our tech team has complete freedom and they have their own culture as well," he said. "And they actively do contribute [to Open Source projects] from time to time. One of our co-founders, Neeraj Bhunwal, sleeps, eats and breathes open source!"
At the same time, Housing.com doesn't support remote work, which could irk some employees. Yadav's answer to a question about remote work shows a lack of trust in his team. "Work ethics in India is a big issue," he said. "I like how professionally Americans work. There are issues [in India] with employers and also with employees. It's an ecosystem problem."
Despite all this, Yadav is bullish about the startup space in India, and disagreed when someone asks if there is a bubble right now. "Indian market is an elephant. It's going to run/ grow slowly," said Yadav. "People/ companies with patience over a period of 5-10 years will be able to leverage the opportunity. Companies which will survive in this period, for them the current valuations are nothing, given the opportunity size."
And while there are few Indian companies that he looks up to - listing Uber and Twitter instead - he praises Flipkart, "for maintaining relative quality in product, service and culture." When a commenter pointed out that Flipkart also adapted an American model (something Yadav criticised in the same session), Yadav replied: "They have earned respect in terms of implementation and execution and not because of the idea." He also agreed with Myntra's decision to go app-only. "Key people's focus in the company is very important," he said, "so it's great that they have decided to go app only. Thumbs up for their bold decision."
On a more personal note, Yadav also replied that he is a big buttermilk fan, when asked about his favourite strain of marijuana, and admitted that he hasn't written code for three years now, or read any book in his life, except for coursework.