There are a lot of problems with cash. It's not secure, it's not easy to keep track of, and it's not convenient to carry around large quantities of cash. On the other hand, it has some big advantages too - it's easy to use, and it works offline. It's fungible - one note can be exchanged for another, and you're not tracked when this happens - and it's universal, in that fiat currency is accepted wherever you go. On balance, cash is often the most convenient option for people.
Ashutosh Pande, Founder and Chief Innovation Officer PaySe, wants to bring at least some of these advantages to digital currency, and that's why the company is working to create what it calls "digital cash" that any company - whether it's a mobile manufacturer, or a wallet company, or any other major company with a direct line to the consumers - can build on and distribute.
"The biggest limitation of cash is its physical aspect. We wanted to remove that, while keeping its other attributes," says Pande. "So we wanted something that works offline, requires no reconciliation (that means that the transfer is immediate, it doesn't happen on a server somewhere), and also, is anonymous. We should know how much money is in circulation, and should authenticate it to prevent fraud, but beyond that, you can't track cash moving from hand to hand, and we didn't want people to be able to track PaySe either."
PaySe is a digital currency based on blockchain technology, similar to Bitcoin, but instead of the 'tokens' that make up the currency being mined by crowdsourced computing power, the company creates the tokens and gives them to you when you transfer your money from your bank account. The point of using these tokens is that they can be exchanged the same way as cash, as long as the token is transferred from one person to the next. This token can be validated when the bearer wants to shift that money out of PaySe's ecosystem, and into their bank account.
(Also see: Ex-Google Engineer Launches Blockchain-Based System for Banks)
Why not just use Bitcoin though? You certainly could, but it's a more complicated process. There are several marketplaces where you buy bitcoins, or you have to mine them. To use the coins anonymously, you need to "tumble" them. For offline payments, you need to create a physical wallet yourself, and the other person has to manually validate it to know whether you're transferring the amount you said. PaySe wants to take the complexity out of the equation. There's no mining; the wallet is a small, standalone piece of hardware custom designed for this task, and it works quickly and in the background so you don't need to know how any of this works. Plus, as Pande points out, PaySe is working within RBI guidelines, and is a centralised system - in theory, that makes it safer than Bitcoin, where exchanges and wallets have been known to disappear, along with coins people deposited.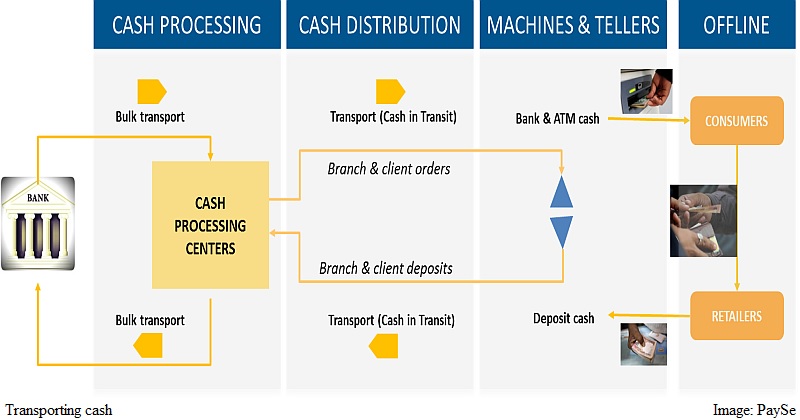 According to Pande, PaySe does not track who is holding a token - it only checks whether the token is genuine or not, which means that this money can be used anonymously, and offline, as long as there is a way to communicate between two devices and transfer the tokens securely.
"We're spending Rs. 22,500 crore every year on producing, transporting, and safeguarding cash," claims Pande. "And it's very hard to transport cash - that's why in villages, even in the outskirts of cities, you won't see too many ATMs. So for people out there, how do you get access to cash? It's a big problem."
Meet the Purse
PaySe is currently built around the idea of the tokens, and a device that's roughly the size of a credit card, though about as thick as a phone, called the Purse. This device acts as a physical wallet for your PaySe tokens, and allows you to securely connect to another Purse and transfer the tokens to make a payment. The problem with such a solution is obviously enough the fact that it requires both the people to invest in a standalone piece of hardware that has a single, very limited use. This is something that Pande wants to address, but explains that the Purse exists to give additional security.
(Also see: An Insider on Why Bitcoin Isn't Mainstream and How That Might Change)
"We're using offline cryptocurrency architecture, and the first thing we tried was to keep the tokens in the phone memory," he explains. "The problem with this was that there was the risk of malware. We needed secure memory. Right now, some high-end phones do have secure memory, and as this becomes more commonplace, we'll be able to look at phones as a solution."
For now, the PaySe team has a secondary workaround that would enable it to work on all phones as well - a secure microSD card that can be inserted into any phone with expandable storage support. "It would be usable as a regular memory card, but it also has a secure partition that is only accessible via PaySe," Pande adds. "NFC, fingerprint scanners, these technologies are becoming more commonplace, and can be used to make PaySe easier to use and more widespread."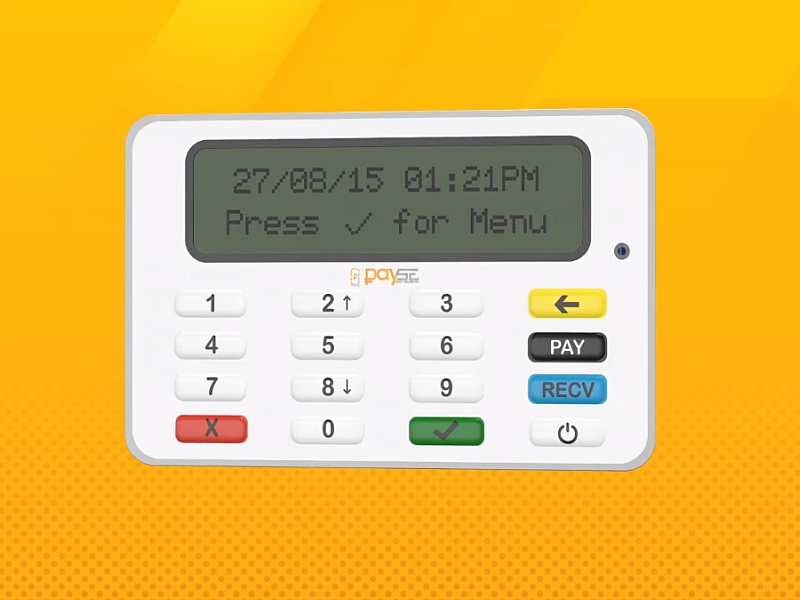 Using the Purse
The Purse is equipped with Bluetooth to transfer money, and NFC to connect to another purse in a secure fashion. Once a payment is initiated, it must be verified with a passcode that's stored on the Purse itself, so it can't be tampered with.
The device has four buttons - Pay, Receive, delete (to correct any typos), and power. Apart from this, it comes with a numeric keypad to enter amount or passcode, and a small old-fashioned LCD display. To make a payment, first you have to pair two Purses by touching them to each other. Then, the recipient types in the amount and presses the Receive button. Next, the person making the payment must press the Pay button, and confirm the payment with the passcode for the device.
Pande envisions a scenario where a shopkeeper might hold a Purse, and cater to multiple customers, each of whom are on the platform. Each Purse will cost around Rs. 4,000, which is less than the price of a point of sale terminal as well, he points out. However, not every customer needs to buy a Purse.
"We have been testing it in a number of different ways; one thing that will come out soon is the phone-based system I told you about [see above] that would make it usable but it won't work with all phones right away," he says. "Then another thing we are looking at is an encrypted NFC card. So, we were doing a little testing, and we were able to load our tokens onto a Delhi metro card. Now, we would love to partner with the Metro and officially work with them, but otherwise, for around Rs. 100 we would be able to offer a similar smartcard for PaySe."
"This wouldn't be as functional as a mobile solution or the Purse, but if you only want to use it for payments, then you could use it the way you use your Metro card," he adds. "The vendor rings up a bill, you see it on his screen, and then tap your card against it to make the payment. And you can also have your own Purse at home, which you can use to top up this card when needed."
How can this replace cash?
Today, if you're making a payment using - for example Paytm - then your phone must send a message to a server telling it to move money from your account, and send it to the other account. Pande describes it as a hub-and-spoke model, and says that in contrast, PaySe works as a true P2P (peer to peer) solution.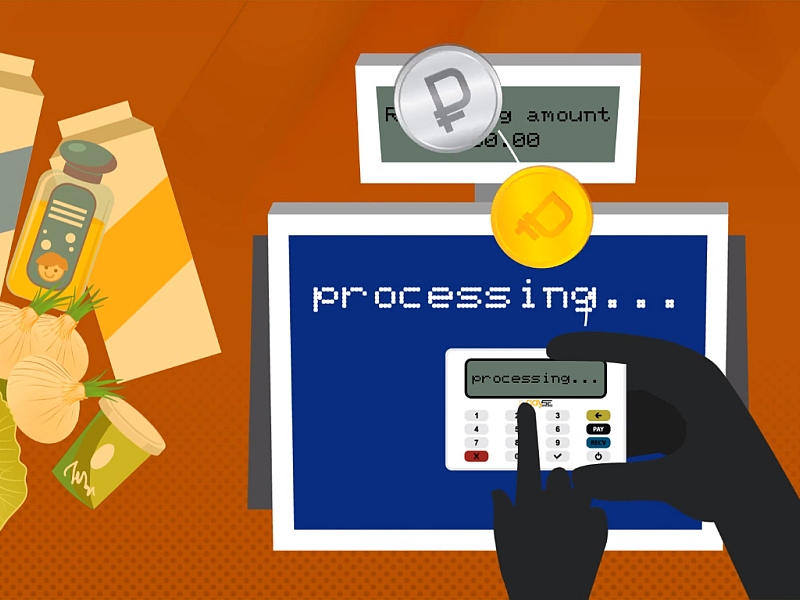 That might be true, but it isn't a distinction that a typical customer is going to make. If you need to make a payment to someone quickly, you're likely to use the most convenient system you can get, after all - without worrying whether "hub-and-spoke" or P2P.
Pande agrees, but says that firstly, PaySe isn't meant as a consumer product. He wants to offer it as a platform, and says that whether it's MobiKwik or Paytm or a phone manufacturer or a bank, PaySe will be happy to collaborate and help create a widespread infrastructure.
He also points out some scenarios where PaySe can be used to replace cash, or to be used in a way that a mobile wallet cannot. "Imagine you're in a flight," he says, "and you want to pay. If you wanted to pay with a card or with a mobile wallet, they would require reconciliation to make the transaction, so it can't be used in the air without a data connection of some sort."
"On the other hand, if Indigo or someone were to partner and start accepting PaySe, then you can make a payment even in the air," he says. It's a strong notion, but Paytm has in the past spoken about this exact problem, and talked about a system that allows the transaction even when there's limited connectivity, and then validates it at a later point once either device connects to the network. It's sort of like a digital IOU until one of the two devices gets network access, but it still works as a solution.
However, that's only one of the ways in which Pande says PaySe can be used like cash. "Imagine if you have the smartcard, and you load it with Rs. 500," he says. "Now, you can just give that to someone, and it's the same as handing them money because the tokens are in the card, it doesn't need to be validated anywhere. It's just like with real money, you just need to hand over the card, and you've paid the full amount that was on it, that's how easy and fast it could become to transfer money."
One of the major stumbling blocks in this vision is the requirement that people have to buy-in to yet another system that replaces cash. There are too many different buckets to divide our salaries into these days, with a variety of wallets that all have special offers and tie-ups with different service and goods providers, and having one more - especially one that requires special hardware - is not an appealing thought. Pande's plan of licensing out a platform might be the solution to this problem, but as of now, it's still very early days for PaySe.