The face of e-commerce in India has gone through some noticeable changes over the years. Online travel agencies like MakeMyTrip quickly made their presence felt and have been growing steadily, but aside from them, the 2000s were the realm mostly of online listings sites like Naukri, MagicBricks and more. Over time though, listings sites would get displaced in the limelight by an entirely new entity - the online retailer.
Near the end of the decade, online retailers like Flipkart and Myntra were already established and growing fast, and the last few years have seen a veritable explosion of online retailers. Today you'll find specialist sites dedicated to selling you baby products, furniture, kitchen equipment, and more, along with the horizontals which are selling you everything from clothes to mobile phones to books. Rules about foreign direct investment in online retail would drive yet another shift in India's e-commerce market, towards the so-called "marketplace model", but in all this, the online classified sites have not gone away.
The early contenders might not be as visible today, but if you own a TV, you're probably familiar with two sites in this category - OLX and Quikr which continued to evolve online classifieds and continued to grow.
Their model, argues Quikr CEO and co-founder Pranay Chulet, is one that is inherently suited to India. He says that while online retailers were clearly successful, there is a much larger India, whose users are less sophisticated, and do not prefer to transact online. He says, "People still want to look at things before buying them, and maybe haggle with the seller. There is a very strong appeal, and also, someone who is comfortable with buying online will still be comfortable with a listings site, but people who are only comfortable with listings sites will not be prepared to buy online."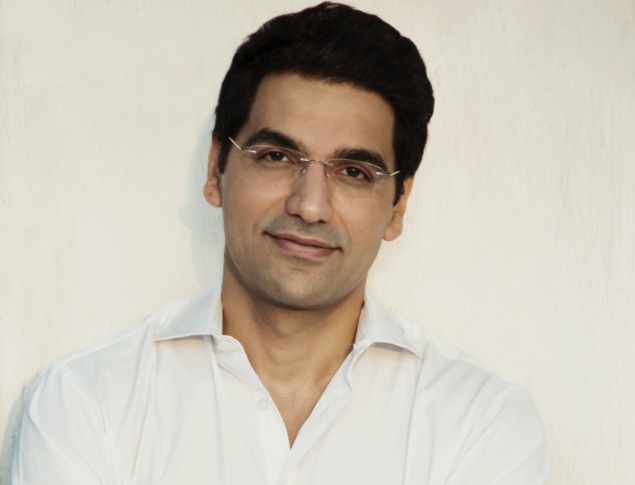 This, according to Chulet, is the reason why sites like his (and competitors like OLX) have continued to grow and be successful, and this is in fact not just specific to India - as he says, "In the US too, despite Amazon, Craigslist still exists. And aside from secondhand goods, there are some categories, like jobs, services and real estate listings, where you have to rely on the classifieds model."
With a claimed 1 billion page views every month, OLX.in - which launched in 2006, two years before Quikr - has a large audience, and Amarjit Singh Batra describes the company as a "social network for e-commerce." Both companies have also been able to amass large warchests through multiple funding rounds - a fact that becomes apparent when you look at their huge television presence. Quikr recently raised $90 million (Rs. 550 crore) bringing their total funding amount up to $140 million. OLX meanwhile, is backed by the South African media company Naspers, which has also invested in companies like Flipkart, redBus, iBibo and others. Craigslist also has a presence in India though it's not a particularly well known site among the larger audience in India.
A fast changing market
According to Chulet, the online listings marketplace has gone through rapid development in the last six years. The market has grown much larger, he says, and this is because "users' comfort with the platform has also grown. People learnt to make good use of the platform."
But it's also true that there has been a change in the mindset around buying - and selling - secondhand goods. Batra says, "We've broken some social barriers with OLX. Earlier people wouldn't sell things secondhand. When something got old, you'd either give it to a family member, or give it to a friend, or you'd let it sit and gather dust until you gave it to the kabadiwalla. The same was true about buying, there was a stigma about using used goods."
The other cultural barrier, Batra says, is against doing things yourself. "People don't want to do it themselves, they would rather just call and say do this. Some companies will even cold call you and make your listings, but that is not scalable."
But over the last eight years, this has slowly changed, and today, Batra says India is the best market for OLX globally. The customers are spread across India, making this a truly mass market product. Thanks to the growth of 3G, Batra says that most of his growth comes from the interior, with T2 and T3 cities growing at a claimed 700%.
Chulet has a similar point to make about his users. He says, "If you ask me to give you the overall picture of a Quikr user, then it is the overall picture of an Indian Internet user. I can tell you, for example, that 70% of the audience is in the 17-30 bracket, and so on, but we offer so many different things that we don't have any typical users."
This does make it hard to do demographic targeting of marketing though. That's where television comes in. Both OLX and Quikr are relying on television commercials to reach out to the broad based audience in India. For OLX, TV is important because it has given a lot of visibility to the business.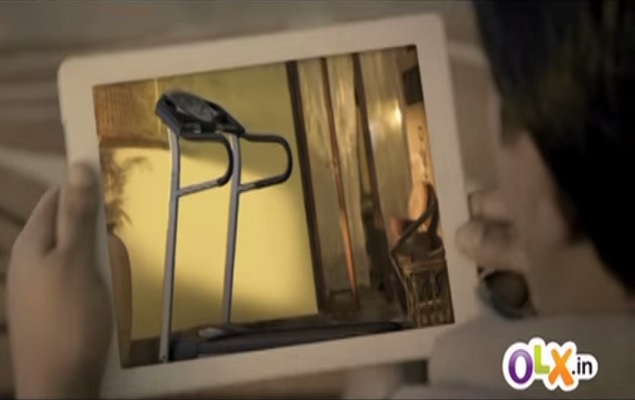 TVCs are useful for reaching potential sellers. Chulet says, "TV is very important for brand building, but it also helps us to find sellers." That's because people don't always realise that they have the option of selling old goods. That's also why Quikr's latest ads highlight the concept of MSP - maximum sale's price, to help sellers and buyers figure out how to price goods in a secondhand market. "When you want to buy something, you'll usually start by typing in the name of the product in a search engine. So for buyers online marketing is more important, and word of mouth, but TV is important for bringing in sellers," Chulet adds.
Huge growth potential
Neither company is making profits right now. Chulet says that Quikr is now not making losses with revenues of around Rs. 200 crore but won't go into the details; OLX meanwhile is focusing on growth. Batra says that the freemium model means that only around 5% of his users are paying for ads, and believes that the focus needs to be on acquiring users, to build revenues at a later point.
Both the sites are in a period of rapid growth, fuelled by the smartphone boom in the country. Batra says that the company has built enough numbers that they can afford to stop advertising and grow based on their own momentum, but adds, "the market in India is so huge that we are still advertising. With 4G coming in and cheaper phones, and potentially vernacular as well, and 200 million more people getting on board in the next two to three years, the future is very bright right now."
Chulet agrees that Quikr's experiencing fast growth and he sees this as something that will continue as long as the company does not "take it easy," compromising the user experience. Based on the current trends, Chulet believes that the company can grow to five times its current size in the next three to four years. They're already adding on new customers beyond the Internet base, and have rolled out a missed call service. Today, if you want to make a listing on Quikr, you don't even need to have a smartphone or a computer - just give them a missed call and the company will call you back and take down your listings.
Batra is dismissive of this move, and says that unlike most companies, OLX does not have a huge sales team and all listings on the site, he says, are 100% user generated content. Chulet - not unexpectedly - does not see eye to eye on this, and asks, "if a user says I want to sell something, for this much, how is that not user generated content?"
India's Craigslist?
Both sites are growing fast, and while online retail and then the marketplace model might have left most of the listings sites behind, OLX and Quikr's growth shows that the model isn't done yet. But when you're pressed to come up with which site is India's Craigslist, the answer is - perhaps unsurprisingly - neither.
While both sites have grown fast, neither of them occupies a cultural space similar to Craigslist. Many of the listings on both sites come from small shops, and there are no rants and raves, no strange listings, and everything feels sanitised. Despite its relatively low profile, the Craigslist of India is still Craiglist India. But that doesn't discount the success of these sites in any way, and shows that if anything, they've been able to develop their own identity successfully.
Affiliate links may be automatically generated - see our ethics statement for details.