The new regulations on discriminatory pricing by the Telecom Regulatory Authority of India (Trai) have come out strongly in favour of net neutrality, and have stated that no operator may apply discriminatory pricing based on applications.
Many campaigners for net neutrality are celebratory today, but the battle is far from won. Monday's regulation is merely the first, if very heartening, step but let's not forget that Trai is yet to make its stance clear on the bigger issue of net neutrality. To recall, Trai released a draft paper on OTT players last year - when everyone lobbied to 'Save the Internet' for the first time - and while a DoT panel released its report, Trai has not yet formalised its guidelines on the subject.
(Also see: DoT's Net Neutrality Report: 9 Points That Warrant a Closer Look)
As we'd mentioned earlier, the original draft net neutrality had raised a number of worrying points, such as suggesting that VoIP services like Skype would need a license to operate in India. Trai is yet to make it clear if that will be the case in India.
The paper that Trai has ruled on focuses entirely on differential/ discriminatory pricing, and not the bigger issues around net neutrality. This is something that Trai is yet to come out with, and we have to wait to see how what that results in.With that said, Monday's regulation is a big blow to Facebook's Free Basics, which reportedly spent Rs. 300 crores in a marketing campaign to generate support for its free Internet platform. It is equally putting paid to other concepts that might have been even more consumer-unfriendly, such as zero rating platforms like Airtel Zero, which could have anti-competitive effects on the market, and also differential pricing, such as Airtel's plan to charge extra for access to VoIP services.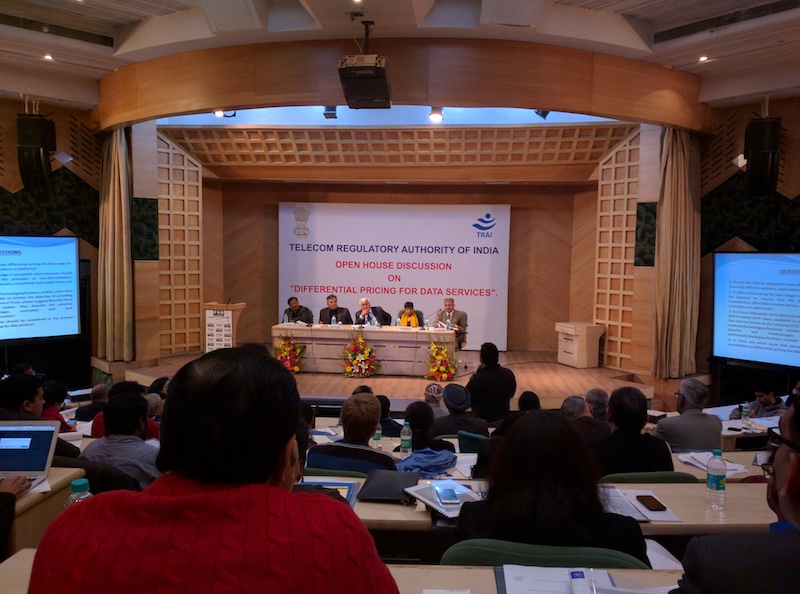 (Also see: Trai Differential Pricing Open House: What Facebook, Airtel, and Others Said)
This is a huge step, as it directly addresses issues that will shape the way Indians access the Internet. These are all - most would agree - positive outcomes, but there are still some issues that have not been clearly addressed in this regulation.
The regulation has only just been made public, but a cursory reading raises a few questions that still need to be answered.
Is the fine big enough?
The regulator has said that it will fine violators Rs. 50,000 per day, with a cap or Rs. 50 lakhs. If Free Basics really spent Rs. 300 crore to campaign for the platform, then what's stopping it from paying the fine to keep the services going? Hopefully, the fines come with an order to stop the said services as well, or that repeat violators stand to lose their licenses.
How does this affect bundling?
One of the ways in which new services such as video on demand have been able to grow is by enabling viewers to get a taste of the service without spending money. For example, when Bengaluru-based Teewe launched its Chromecast competitor the Teewe 2, it offered two months of free ErosNow premium subscription including content from Indian entertainment to Teewe 2 users, and Airtel, will offer 20GB per month of free data for three consecutive months.
According to the regulations, an arrangement in which some content becomes cheaper, through a refund, is barred. Does this mean that startups like Teewe wouldn't be able to bundle data to get you to try out their platform?
What about fast lanes?
As mentioned before, the regulation hasn't covered all aspects of net neutrality. The statement does not talk about different speeds - so called fast-lanes of access - on the Internet. Differential pricing is one aspect of net neutrality, but so is differential speed based on content or application. If a provider like Airtel, for example, throttles the speed at which you can access products like Saavn, while offering its own Wynk at full speed, this is also a violation of net neutrality. And this is not just a hypothetical scenario - in the US, YouTube claims that T-Mobile is degrading video streaming quality. Users who are on T-Mobile's Binge On plan (on by default) will get all videos downgraded to 480p, or less than HD.
These issues are some loopholes and questions that our first read of the Trai regulation raised. The document is fairly easy to follow, and seems pretty clear-cut, but hopefully it will expand to cover these points in more detail. This latest regulation is a very positive step, but is one of the first steps in the process to net neutrality in India.