For a young company that's just getting off the ground, finding useful advice - and investment - can be a challenge, and startup accelerators are one of the elements in the ecosystem that help solve this problem.
Y Combinator is one of the well known organisations of this kind, and its portfolio includes (now) big name startups like Dropbox, Reddit, Airbnb, and Humble Bundle. While other names like AngelPad, 500 Startups, and TechStars are becoming increasingly popular in the world of startups, Y Combinator is the perhaps the most well-known among these organisations.
Y Combinator itself invests $120,000 (approximately Rs. 74,00,000) in each startup in exchange for seven percent equity, but perhaps more importantly, the programme offers startups a chance to get mentored from some of the brightest names across various industries, as well as pitch their ideas to big investors.
While the most well-known members of Y Combinator have been US-based firms, the programme could actually be a very good choice for companies from India and other countries as well. We spoke to Delhi-based ClearTax, who found the experience very beneficial. ClearTax is an online tax filing service, which we earlier described as the simplest and best way of paying your taxes via the Internet.
The company was also a part of the Y Combinator Summer 2014 programme, and with the Winter programme starting now, we went back to ClearTax to learn more about how the accelerator was able to help it grow, and how other Indian firms would benefit from this. We also discussed the programme with the CEO of email app Front, another Y Combinator Summer 2014 alumnus, to get a wider international perspective.
(Also see: How Delhi Based Startup ClearTax Made it to Y Combinator)
ClearTax co-founder and CEO Archit Gupta explained, "As a company very narrowly focused on the Indian market, there is a lot of surprise when people hear [that] Y Combinator accepted our application [and] we derived a lot of value from being in Y Combinator."
In a blog post, Gupta strongly encourages international startups to apply for the programme, a sentiment he echoed when he spoke to NDTV Gadgets.
"There are over 400 investors in the room on Demo Day," said Gupta. "Many of them are Indian-origin investors. They really care about real problems being solved in the developing world." But seeking investment is a small part of the programme. For the most part, Y Combinator spurs startups to relentlessly pursue growth, he said.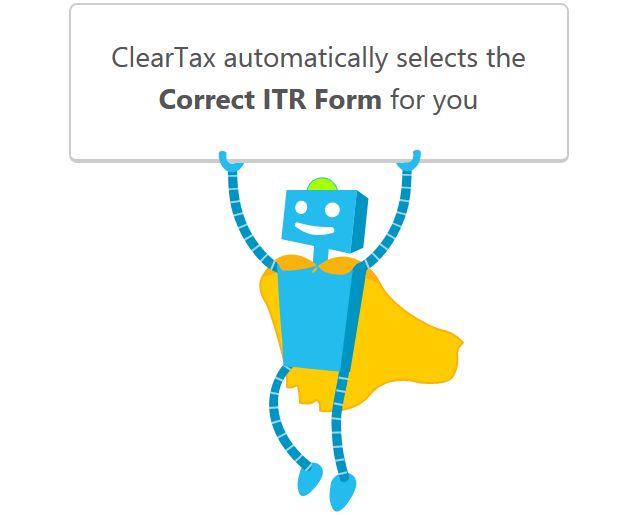 Mathilde Collin, co-founder and CEO of Front who's originally from France and now based in San Francisco, writes, "If there is one thing that is true about YC partners, it's that you can't expect them to do the work for you."
Collin's post mentions that the Front team met Gmail founder Paul Buchheit during the programme and asked him which of three different product orientations was the best. Buchheit's reply was simple. "Follow your growth."
In an email interview with NDTV Gadgets, Collin talked about what she took away from the experience
"I think the first (and most important) thing YC partners teach you is 'make something people want,'" said Collin. "It seems obvious, but that's one of the hardest things [to do]."
Collin also highlighted the programme's constant theme - focus on users.
"It's true that YC partners won't answer most of your questions, but they'll always explain why," she said. "You know your users, your market and your product 1000 times better than them, so you're more likely to make better decisions than them."
An important aspect of the programme, both Collin and Gupta emphasised, is that the competitive environment spurs startups to be on their toes all the time. Gupta said the founders are all very passionate and very aggressive in chasing growth.
"I saw a team go from from zero presence in the Bay Area to 50 retail stores in the Bay Area in two months," said Gupta. "Your startup sprints to keep up."
ClearTax's batchmates helped the company adopt a more data-driven approach, Gupta says adding that they helped the company set up Google Analytics to track conversions from various menus, links and buttons on the website.
To make the most of the experience, founders are advised to have a clear idea of why they want to go to Y Combinator.
"Before we even launched the first version of Front, we had a landing page with a screenshot of the product and a field to request access to our beta," said Collin. "[of] 3000 companies that requested an access, 75 percent were in the US. We thought Front could grow more quickly if we were close to our customers but it was hard to make the decision to come to the US with the team. Going to YC was a good way to feel what it's like to be in the Valley, and now we're convinced that we want to be here."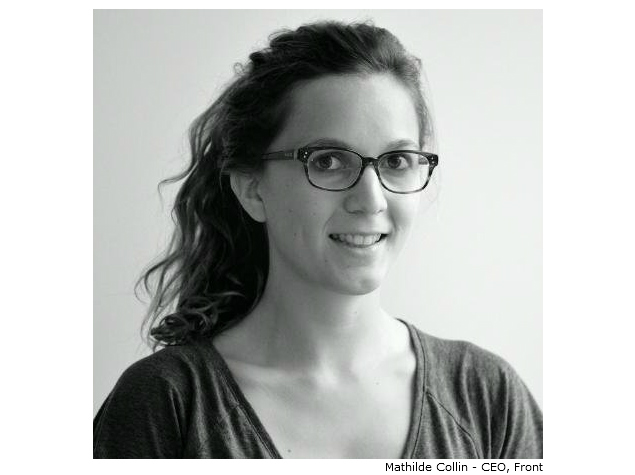 For non-US residents, both Collin and Gupta said speaking to Y Combinator alumni and conducting mock interviews helps a lot with the application.
"I think the main challenge as a non-US applicant is that you don't know many YC alumni," said Collin. "So you don't really know what YC partners expect in your applications... if you talk to a few alumni, it makes things far more simple to know how to convince YC partners."
Visa-related queries and legal hurdles to foreign investment are also things to consider before submitting a Y Combinator application. For visa applications, Gupta said, "Apply [to Y Combinator] first. Only around 2 percent of applications are selected, so it's better to wait for Y Combinator to invite you for the interview before you apply for a visa. You need to apply for a B1 visa for tourists. I recently spoke to a YC applicant who got a visa within 7 days."
For software companies in India, there is no legal hurdle to foreign investment. But that may not be the case in other countries. Collin said, "We heard a while ago that it was better to create a US company with a French subsidiary, that's what we did and that's probably why we got no legal issues during our fundraising."
As with all things, there's always the chance that something unexpected may go wrong. Collin said it's vital to take care of all visa issues before the programme as it might end up wasting your time during the programme. Gupta wishes he'd opted for better medical coverage as he fell ill once during his stay in the US.
Finally, it is vital to get the timing of your application right. There's a summer and a winter batch. ClearTax was at Y Combinator when its load was the maximum - July. Gupta said most of ClearTax's customers file their returns at the last moment, which meant that the company's time at Y Combinator clashed with peak demand. It might seem logical to attend the programme when the load is less, but Gupta said that's not a good idea.
"Because we were at YC during peak season, we could show growth every week. There would have been no growth if we had been in the winter batch," he said