Kickstarter and other international crowdfunding platforms like Indiegogo have grown to become hugely successful companies, launching giant projects like the Pebble Smartwatch and the Oculus Rift virtual reality headset in the process. There have been some great success stories in gaming, such as Broken Age (which launched as the Double Fine Adventure), and most recently, Bloodstained: Ritual of the Night.
Of course, there have been some pretty notable crowdfunding failures too - aside from projects that failed to meet their goals, killing the project altogether, there have also been plenty of notable high-profile projects that raised the money, and then completely failed to deliver a product. There's even a website called Kickended, which tracks Kickstarter projects that didn't attract a single backer. Despite this, there's a lot to love about the crowdfunding model, which helps bring new ideas to life that wouldn't usually get support from traditional sources of capital, which is why keep a weekly lookout for the best new projects from the world of crowdfunding.
Like quite a few other ideas from the US, crowdfunding has also made its way to India, were it's largely used to fund creative endeavours including comic books, theatre projects, movies, and even technology projects, though this last category is very underrepresented at the moment. That seems surprising, considering technology projects draw all the attention - and big numbers - on sites like Kickstarter.
Not a maker's market
The reason for this, according to WitWorks co-founder and CEO Ankit DP, is that there isn't really a maker ecosystem in India. While there are a lot of crowdfunding websites in India, WitWorks stands out because its platform is used more to crowdsource ideas, and validate them. The model that WitWorks follows is similar to the US site Quirky. Essentially, inventors pitch their ideas to WitWorks, and the ones that draw the most up-votes are then verified by the company, which then helps the inventors to develop their products, and market them.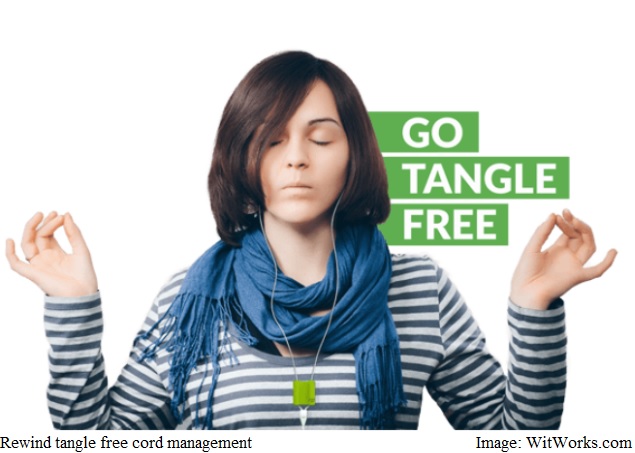 "Basically, the idea started when we were in IIT-Kharagpur," explains Ankit. "We had developed an idea for a digital pen, and got funds from IIT, but at the time, we weren't ready to develop a product. Eventually, we went to work with different companies, so I joined ITC, and Somnath [Meher] joined Google. The third founder, Chandrashekhar [Iyer] worked at Tata Steel."
"In this way, we learned a lot more about the actual process of making a product and selling it, and we wanted to make this knowledge accessible to other people too," he adds. "People don't have access to prototyping machines, or easy manufacturing like in the US, which is why traditional crowdfunding doesn't really work well here."
The catch with WitWorks' model is that the "inventors" - who don't have the know-how or the access to build and market their products alone - get paid only royalties for the products, with the company acting like a publisher. Ankit points out that he's the one taking the risk, although given the prepaid model that the company follows, this doesn't seem entirely correct either. However, Ankit says that WitWorks continues to support products even after the initial pre-orders, and has continued to sell products to retail stores as well.
Theatre over technology
For less tangible products, direct crowdfunding seems like a more viable option. For example, Wishberry - a crowdfunding portal that recently Rs. 4 crore from investors including Google's Rajan Anandan, and MakeMyTrip's Deep Kalra - helped raise funds for Goonga Pehelwan, a movie about speech and hearing impaired athlete Virender Singh, who wants to compete at the Rio Olympics in 2016.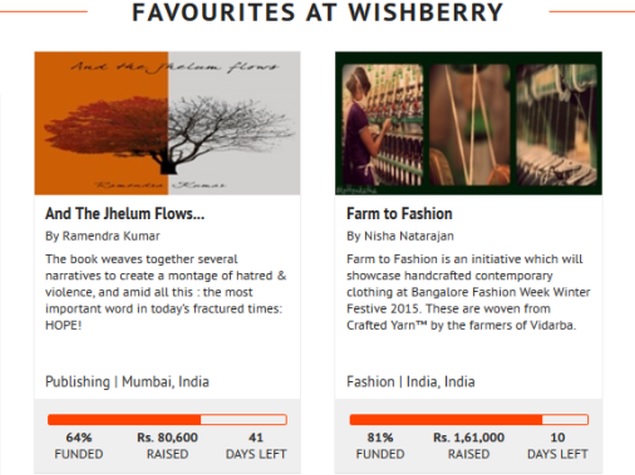 There are 13 categories on Wishberry - from art, to dance, to music - including app, and game, but you see the least number of projects in these two categories.
"We don't see a big demand for technology projects right now," says Wishberry co-founder and CEO Priyanka Agarwal, adding that even with creative projects, there are some restrictions Wishberry applies. "There can be no religious projects, or political ones; we're not against these things, but we just don't want to get into a situation where there's a riot because of something on the site," she adds.
Agarwal tells NDTV Gadgets that with the concept of crowdfunding being poorly understood in India, the real job of a company like hers is to help guide people to make successful projects. For this reason, Wishberry charges an upfront fee to list a project on the site; this also helps to filter out people who are not "serious", she says.
"Aside from the Rs. 2,500 [plus taxes], we take just 10 percent of the funds raised, and service tax," she says. "This covers all the costs involved, such as the payment gateway, but more important, we also coach you on how to make the campaign. This is very important, because most people don't actually know how to ask for money in a way that will work."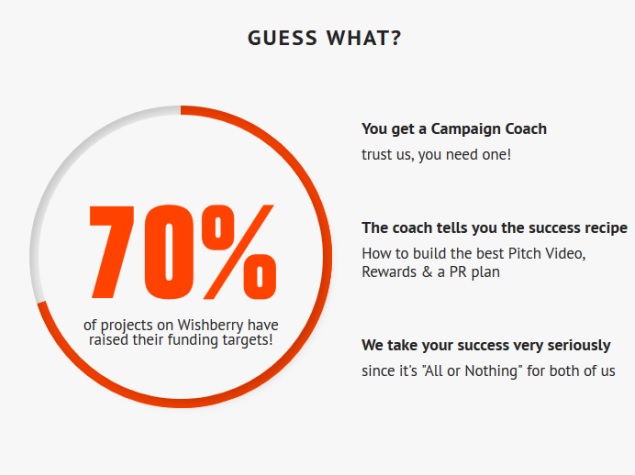 The site also handles all payments, and accepts payment from around the world, and offers analytics and advice on the data. These factors, Agarwal believes, make the platform useful for first time creators, who can instead focus on the work that they are doing, rather than getting bogged down in the nitty gritties of running the campaign.
While they're not as big, some other crowdfunding sites do list technology products. Catapoolt (which has successfully funded 35 projects so far) is one such platform, and includes projects like Greensole, a project that recycles old sports shoes into slippers. Rather than funding gadgets like you'd see on Kickstarter though, Catapoolt has a category for startups instead, another sign of a lack of interest in single technology products from India. Start 51 is another popular site, and listing a project is free - all it costs is a 5 percent fee on all funds raised - and when you look at categories like comics, food, games and technology, you see that gadgets are the least represented projects here too.
Aside from these sites, there are also others like Ketto, BitGiving, and ImpactGuru which allow you to give money for charitable causes, like Earthquake relief funds or building a school for hearing impaired children in Delhi. These are relatively simpler, and have been around for longer too. The model is fairly well understood, and funds given to these projects also give you a tax deduction, which is why many people support them.
International platforms take all the attention
Part of the reason why technology products don't get a lot of attention on Indian sites is because most people already know that the most talked about projects wind up on Kickstarter or Indiegogo. If you can't find a partner in the US who can set up your Kickstarter campaign, then there is always Indiegogo, which does allow people from around the world to set up projects. And unlike say Amazon or Uber, which took time to enter India because they had to set up a lot of infrastructure, a platform like Indiegogo has no such obstacles, allowing it to compete directly with Indian platforms like Start51 and Wishberry, without any great difficulty or expenditure. And while you're hard pressed to find one technology product on most Indian crowdfunding sites, you'll find close to 100 live projects on Kickstarter.

One of the startup founders - of an upcoming crowdfunding platform that has not launched publicly yet, and thus did not want to be identified - told us that he doesn't think that the market will ever be ready for crowdfunded technology products in India.
"Our focus is going to be on equity crowdfunding," he told NDTV Gadgets, "and we're basically waiting on the government to give the nod before we launch. But right now, there is a lot of opportunity for small companies to get a start and it doesn't have to depend entirely on angel investors. If an idea is good, everyone could be a part owner. A technology product on the other hand, the number of good products you've seen made and designed in India can be counted on in one hand, right? Everything is designed in Europe, made in China, and bought in India. So why should this be any different?"
Not everyone shares this opinion though. WitWorks' Ankit tells us that while the company is moving slowly, and making just one or two products at a time, the Rewind cord management solution that it launched has sold 20,000 units already, two projects are rolling out now, and another batch of projects two to three months away from being launched on the site, an ecosystem is slowly emerging.
It's clear though that for technology projects in India, raising money through crowdfunding remains a tricky process - different models, like Wishberry's, and WitWorks', have their pros and cons, but the market has to mature for things to ever take off.