Need to get your AC repaired? Maybe your door's latch has gone out of alignment and needs to be fixed? Or perhaps your fridge has developed a strange odour and you want someone to come and clean it until it's as good as new?
There's a whole crop of Indian startups that now exist to address such needs; companies like Mr Right, Housejoy, Local Oye, and Urban Clap allow you to hire a carpenter, a plumber or a cleaner with just a few taps, while others like Goodservice and GetMyPeon offer a digital concierge where you can ask for a wide range of services through the apps. But are they finding many takers in India, a country that has traditionally relied on the unorganised sector to bridge this gap?
Most of these startups are inspired by international companies like Homejoy (not to be confused with the Indian company Housejoy) that have shown the model works. The Indian companies have added local flavours like cash on delivery and are finding favour, especially with young professionals relocating for work across cities or to a new part of town. If you're busy with a demanding job - very likely in a startup yourself - then you won't be able to track down the various handymen you need around the house.
Even if you find someone, there's no guarantee of quality, and no way of knowing what a fair rate really is; instead, you just have to hope that the electrician didn't fleece you when he came over to repair your malfunctioning switches.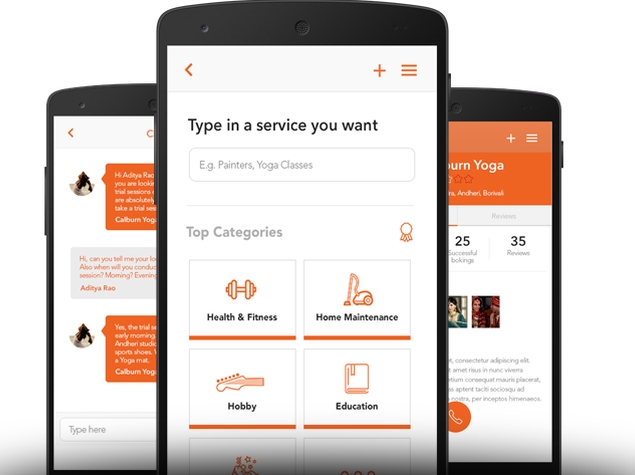 (Also see: I Got a Shave Off the Internet and So Can You)
Interest in the space is booming; Mr Right was launched three years ago, as a full service company that had a regular staff of cleaners and other handymen on its employee-list, but changed into an aggregator at the start of last year. Meanwhile, the idea of an Uber-for-repairs has been gaining traction in India. Housejoy, which launched in January and already has a pan-India presence appears to draw inspiration from the US-based Homejoy for both its name and its model, and the company has raised $4 million (approximately Rs. 25.5 crore) from Matrix Partners.
Local Oye, which operates in Mumbai, started operations in 2013 and in April it raised $5 million (approximately Rs. 32 crore). Urban Clap, which was founded in October 2014, has raised Rs. 10 crore from various funders, also in April. Mumbai-based errand running service GetMyPeon just raised its first round of seed funding for Rs. 1.5 crore - clearly the sector is seeing a lot of interest from investors, if not customers themselves.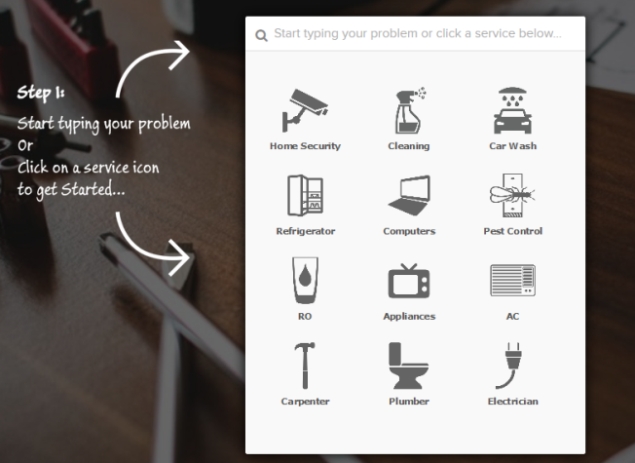 End to end companies that have their own staff to do the various jobs also exist here - for example, we've previously written about Hyderabad-based KushGhar. The catch is that training and maintaining a large staff is expensive, and makes scaling up and covering new regions in a city, or expanding to new cities, more challenging. That's what made Mr Right move to an aggregator model as well, according to co-founder Prashant Chaudhary.
"We're operating in Delhi right now, with 1,500 service providers, and we're going to expand into Mumbai and Bangaluru in the next couple of months," he tells us. "We've been focusing on just getting services done, instead of expanding horizontally unlike the other companies in this space. So we're not going to launch classes, like guitar classes, or English tuitions, anytime soon."
In contrast, when Mr Right ran as an end to end service from Summer 2013 to early 2014, it had a total of 60-70 employees who would be given the different assignments from the company. "We realised very quickly that we couldn't keep scaling with the current model, and we looked at the model of Uber and Ola to figure out the next step," he tells us. This means that the people who come to your house to deliver a service are not Mr Right employees, but contractors that the company has vetted and registered in their database.
The companies all offer a similar range of services, though the customer experience is a little different. Services can range from cleaning - your bathroom, or your kitchen (with add-on options for your fridge or oven), or carpets - to repairing gadgets like your fridge, air-conditioner or PC, or carpentry and plumbing work. Mr Right shows you these options in a simple menu, with prices mentioned directly in the app; cleaning your bathroom can range from Rs. 800 to Rs. 1,200.
Some services don't have a clear price because the labour involved has to be factored in - fixing a latch is one of the carpentry options, for example, but it doesn't have a fee listed; instead you pay the carpenter the minimum Rs. 200 visit fee, or whatever is quoted on the spot, which could be more depending on the complexity of the job.
Our experience with HouseJoy was similar, but there's no fee to call the professional for a visit - there's no rate card for this task on HouseJoy either, but the carpenter will come to your house and provide a quotation before setting up an appointment to come back and complete the task. The first visit is free.
What we liked about using Mr Right was how quickly you could set up an appointment - we used the app at 1PM to set up an appointment to have pest-control fogging done in an apartment at 3PM on the same day. We were also able to set appointments for the future - we called a carpenter from HouseJoy to come over the weekend, and the company called and confirmed the booking in just ten minutes. It's not as fast perhaps, but effective nonetheless, and the carpenter came on time as promised.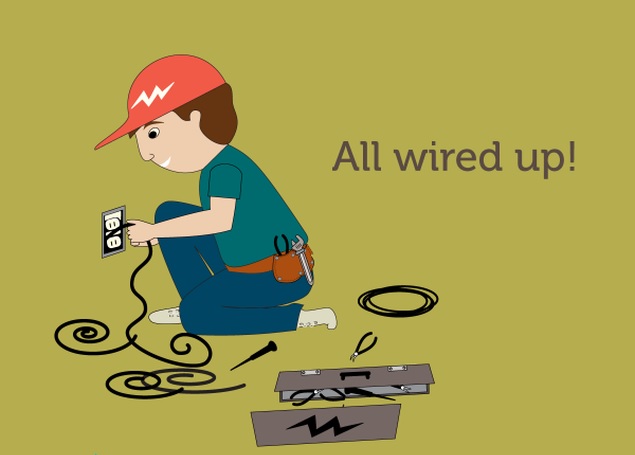 The advantage of services like carpenters and plumbers going online is that you can find someone and get your work done without any effort. We've seen other frequent services going online as well - grocery delivery is another area that is booming right now, and our own experience with Grofers was positive, while Amazon has unveiled a Kirana Now service - and we've even gotten a shave off the Internet.
(Also see: Amazon Home Services Lets You Hire Professional Contractors)
Adding plumbers and carpenters to that list sounds like a good fit. There are other new services that take things even further. One of these is Goodservice, a chat-based concierge app founded in 2014, which just raised $1.6 million (approximately Rs. 10 crore). The company promises to "get anything done over chat", whether you want to get advice from a dietician, book movie tickets, have groceries delivered, or want a plumber or an electrician to come to your house.
Founder Vipul Aggarwal tells us that he believes his service is better than the vertical-focused startups in different fields because it doesn't ask users to navigate through a menu of limited choices, but rather allows them to chat and ask for different things. At the same time, he says, Goodservice has its own database of verified service providers it can rely upon to get work done.
"So when you chat with us and tell us that your tap is leaking, we'll ask you to send us a picture which you can do right from our app," he explains, "and then we'll check the best service provider, and send him to you, and we also include a payment solution so you can do the payment without any cash."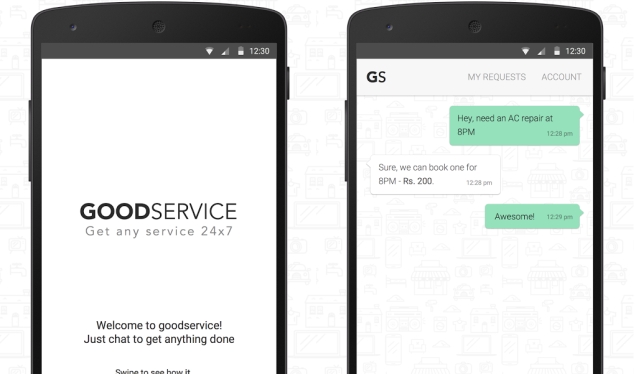 "And while you're doing that, you could also have some problem with your fridge, and we'll help you with that, and if you want some juice sent over, we'll take care of that too," he adds. According to him, the service will help you with anything you like, as long as it's legal. You might have to pay a surcharge in some cases. For example, suppose a restaurant offers free delivery, for bills over Rs. 500. If you want just one item worth Rs. 100, the restaurant won't make the delivery, but Goodservice will organise a runner, provided you're willing to pay an extra Rs. 20 or so.
Goodservice is active in Delhi already, and has plans to expand to seven cities this year. In Mumbai, GetMyPeon already operates in a similar space, though it doesn't have as service professionals like plumbers and electricians. However, aside from pickup and delivery services, it also includes car, bike, and cycle servicing, so you can just send them a mail and have someone come to help you fix your car.
All the companies talk about their process of recruitment and verification, and how they have helped to make pricing standardised and taken away hidden costs. Mr Right's Chaudhary tells us that a dedicated team in the company recruits individual vendors, verifies them through third parties, and also determines the different jobs in categories like cleaning and plumbing, along with rates for each of these.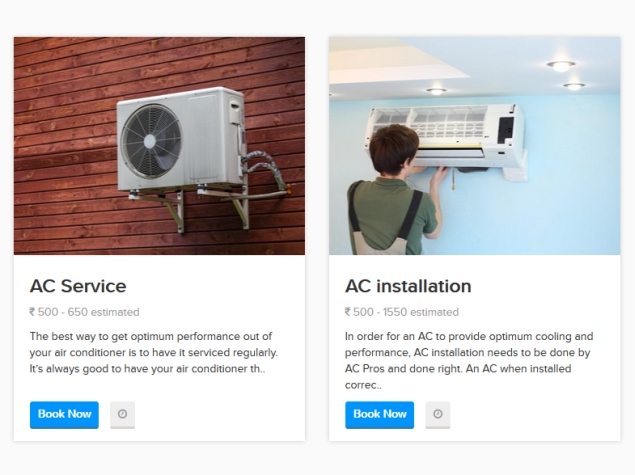 But the big advantage that all these companies pitch is reliability. "Today, the price isn't the only factor people are considering," says Chaudhary. "People are also thinking about convenience, safety, and reliability. If the person I send comes on time, and can fix your problem, then you're more likely to come back to me."
But despite this, it's hard to say whether we need services like these in India. Finding a cab without haggling with the driver, for example, was actually really difficult before Ola and Uber arrived, and in a city like Delhi metered cabs were practically non-existent. Getting food delivered was difficult, but in a different way; you could of course call the restaurant you wanted, but cash was the only payment option available, and you couldn't easily browse through different menus, or get a listing based on delivery times, before you actually decided where to order from.
On the other hand, a plumber, or a carpenter isn't a service where you need to browse options and window shop, and most of these services already have the same charges - the only difference that you're getting is that some (not all) of these services also allow you to pay online, eliminating cash.
Chaudhary of Mr Right is confident such services will take off in India and he points to the fact that repeat customers now make up around 50 percent of his business as an indicator that the market is perhaps more mature than what one might think.
"Four years ago, the market wasn't really ready for services like these," he says. "Today, everyone has an Android phone so we don't need to give our service providers any special equipment that they need to learn how to use. And thanks to Uber, Ola, Foodpanda, and Zomato, the customers are also used to getting things done through apps."