The Internet of Things (or IoT) is a poorly understood concept and that's because it hasn't ever really been formally defined. We've heard lots of broad descriptions of what it can do and what it will help people achieve, but we're still left with more hype than specifics about what our lives will look like a year or two from now.
At CES this year, we took the opportunity to speak to Stephen DiFranco, Vice President and General Manager, Internet of Things at Broadcom, to get his perspective as an insider.
As basic a question as it might seem, we had to start off by asking him for his personal definition of IoT.
"It is the connecting of things to applications that allow us to be more knowledgeable, more interactive and more informed about our world," he said, and then went on to describe a few examples of what that means. "Today I just know that my food was in the oven for 30 minutes at a certain temperature; what I really want to know is whether it is done or not. I don't really want to know if my washing machine is finished or not finished; I want to know if my clothes are clean."
"So the world today is only giving us this very binary understanding of tasks. With computation power, the washing machine can look at what's happening and tell me if my clothes are actually clean or not," he explained. "By tracking how many people come in and out of my house, I can get the house to be smarter about efficiencies. What the Internet of Things is, is an opportunity to allow us to connect our world to computational engines that will give us better data, control, and information in our lives."
This isn't limited to appliances with sensors either, but extends a lot further than that. "In the industrial world I can now attach that to databases and use computation power to be able to make other kinds of decisions," said DiFranco. "Is a machine about to wear out or not? Fix it before it breaks. Is my car running at its optimum? Should I take this road or that road? That is an IoT application because it is taking information you have and general information about the world, using computation power, and sending you back data about what to do."
But why is IoT such a big deal now? The buzzwords have been floating around for a long time now, but it's always been just around the corner. What's changed?
"People have dreamed about some of these ideas for many years, but there were things missing that made these things impossible," said DiFranco. "There was a lack of affordable compute power that was broadly accessible. Data centres were owned by companies; most people didn't have access to computational power. Then the cloud was created and now every small company can get compute power from Amazon for pennies. It didn't exist five years ago. If we didn't have cloud compute power, we wouldn't have the Internet of Things."
"Five years ago the only kind of databases we had were columnar, very structured environments, and they were really not talking to each other," he added. "Today we have unstructured databases which can take in information from different sources and sort them in a way that lets us look at quote-unquote 'big data'. You can't have IoT unless you have the ability to manage massive amounts of data because it doesn't become very interesting. So a trucking company, unless it can look at routing information from trucks all over India and really understand where they are, if it can't take all that data in and process it quickly, there would be no purpose."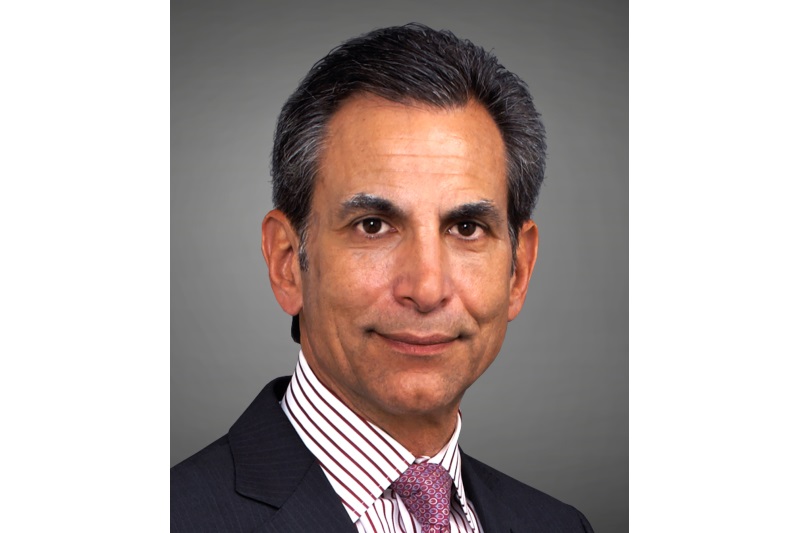 Completing the picture is another recent development - widespread access to connectivity. "The third thing we needed was very accessible Wi-Fi and Bluetooth," said DiFranco. "Just a few years ago, many airports and hotels didn't have free Wi-Fi. I've always believed that nothing happens until all the necessary infrastructure comes into place."
Going forward though, DiFranco sees the needs for connectivity changing with new devices, so that there will be more flexibility possible in terms of infrastructure.
"This idea of applications being developed for IoT that, depending on where you are, will connect differently," he said. "If I'm somewhere where it can connect via Bluetooth it will. If I find Wi-Fi, it connects via Wi-Fi. And if I don't find either it uses cellular. I'm really impressed by that idea; the application being independent of the connectivity. So you might be somewhere where there's no Wi-Fi but there is cellular, and you can be connected that way. That kind of concept of continuous connectivity is exciting to me and I'm thinking a lot about how we do that."
That led to an interesting tangent. DiFranco brought up India as an example of how this kind of thinking helps people get around infrastructural bottlenecks. "Your government made a capital decision 15 years ago to put optical networks around India which was a great, great thing to do," he said. "And because running terrestrial telephone lines was going to be so expensive, and frankly likely to fail, they made a decision to basically make the country cellular. Today I can walk over anywhere in India and get a cellular signal. It's pretty impressive, it's better than the United States in some places!"
"So IoT in your country, especially industrial IoT, is maybe a cellular solution, versus a Wi-Fi solution," DiFranco added. "Here's the difference; the cost of doing that is regulated by your government, and your government could say 'You know what, for IoT industrial data, I'll charge only this much for the cellular site.' What your country did, I think was an incredible benefit to india, because it's going to make cellular really, really, really cheap."
"[There are companies] selling solar panels to families of small homes... the connectivity of that, to determine the maintenance of it, is probably more likely to go over cellular than it would ever go over Wi-Fi. You have one of the most complicated trucking systems in the world; it's hard to know where the trucks are. That's probably going to be a cellular solution when that gets resolved, not a Wi-Fi solution. I'm excited about the idea that we can take IoT out of the home and out of the office."
Disclosure: The correspondent's flights for CES were sponsored by Broadcom.