In the first Sherlock Holmes novel, 'A Study in Scarlet', Holmes remarks, "It is a capital mistake to theorise before one has data.". While Sherlock Holmes and his observational powers are legendary in fiction folklore, what is even more interesting is the manner in which big data analysis has become a necessary tool for companies in the modern times. And this is not just to obtain new information about relevant trends in their respective spheres, but also to ensure that companies can use it to filter out the necessary information which is relevant for their own success. To get a better picture of how big data can help us in different ways, we talked to some of the experts.
One of the people we spoke to was Sourabh Jain, Founder and CEO of Spire Technologies. Spire recently raised $8 million in Series A funding, and is going to focus on data analytics.
"Big Data" is defined as large data sets with sizes that are beyond the reach of commonly used software tools to help manage them.
"Managing such data sets becomes crucial for big firms, where they are looking to filter out non-essential data such that the relevant one can be utilised by the firm," says Jain. One area where this is applicable is in human resources - as companies get bigger, there are often too many employees for traditional HR methodologies to be effective.
Spire's Talent Supply Chain Management makes use of something called 'demand-supply mapping' which is a capability of the contextual search platform developed by Spire.
Jain explains, "The first-of-its-kind engine not only maps and ranks talent supply against each job demand, but can also reverse rank each individual to multiple job demands, with over 95 percent accuracy across unlimited parameters."
While all this might sound complex, Jain puts it across in a simple manner.
"If there are 1000 applicants for around 50 posts in a firm then using the contextual search platform, the company can enter key specs that they are looking at say 'two years of work experience' the list can be narrowed down to around 500 applicants. Further specs that are keyed in, can help narrow down to the right candidates, thereby saving the company the cost of actually interviewing all 1000 candidates for the post," he says.
Jain adds that the solution has already been implemented successfully with search, map and rank requirements, of large global organisations using more than 1,300 parameters in a single demand context, including an $8 billion Australian resources and energy consulting company.
There is a lot of other information that can be gathered to help companies reach informed decisions as well. Dr Ranjit Nair, CEO of Germin8, a firm that works in data analysis of social media, says that there is a lot of need for filtered data in firms where there are discussions regarding their products on social networking websites.
"Take for example a TV studio, which produces a particular television show, which is discussed on social networking websites," says Nair. "There is a marked need for these studios to know what people are saying about it. That is where we step in. This type of data is called textual data. What we do is try to make sense of this data coming in to see whether there is a pattern associated with it. And if there is a pattern then we tell the firms about the same and help them make accurate placement of their products or as in this case mentioned their television show."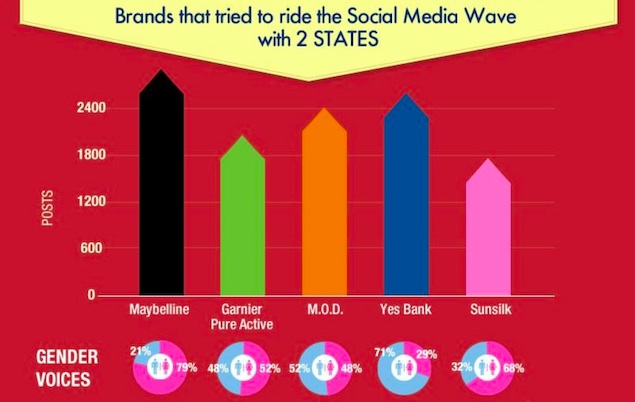 Nair goes on to say currently textual big data analysis is also by companies in the fields of marketing analysis, sales analysis corporate communication analysis amongst others.
"The whole concept is to analyse the textual data such that it will help companies to not just place their product well but also ensure that the communication they are sending out reaches the people and that the product is a part of the conversations that are happening regarding it," he adds.
A famous example of this kind of analysis is the funding and promotion of House of Cardsby Netflix. As reported last year by the New York Times, Netflix made use of the viewing data from its subscribers to build an understanding of the kind of content that its viewers wanted. The result was one of the most popular shows in recent times. Of course, that doesn't mean that you can hand over creativity to computer algorithms entirely. At the Code Conference organised by Re/Code, Netflix CEO Reed Hastings said that the company knew better than interfering in the creative process.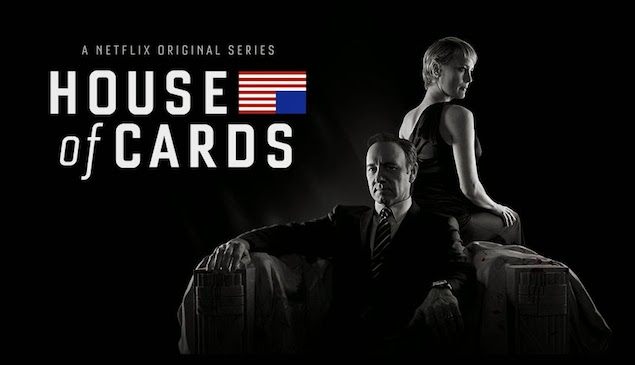 These are just some of the ways in which big data analyses is changing the way a number of different businesses operate. For Jain and Spire, the funding round is just the start of their plans, which include the deployment of big data technology across industry to help optimise businesses, and ultimately help consumers as well. Jain says that over the coming years they will use the investment to hire more data scientists, engineers and improve their sales and marketing efforts. Spire had, since 2008, raised around $1 million in seed funding from several investors. Talent growth management and talent supply chain management will still be the main fields where Spire Technologies will continue to focus on.
"Right now making use of our tools we have had over 95 percent accuracy in contextual search and demand-supply mapping," Jain says. "It has in turn led to a 10x return on investment and up to nine times increase in efficiency of hiring operations and 70 percent savings in operational management costs."